Button: 'Last qualifying my most enjoyable'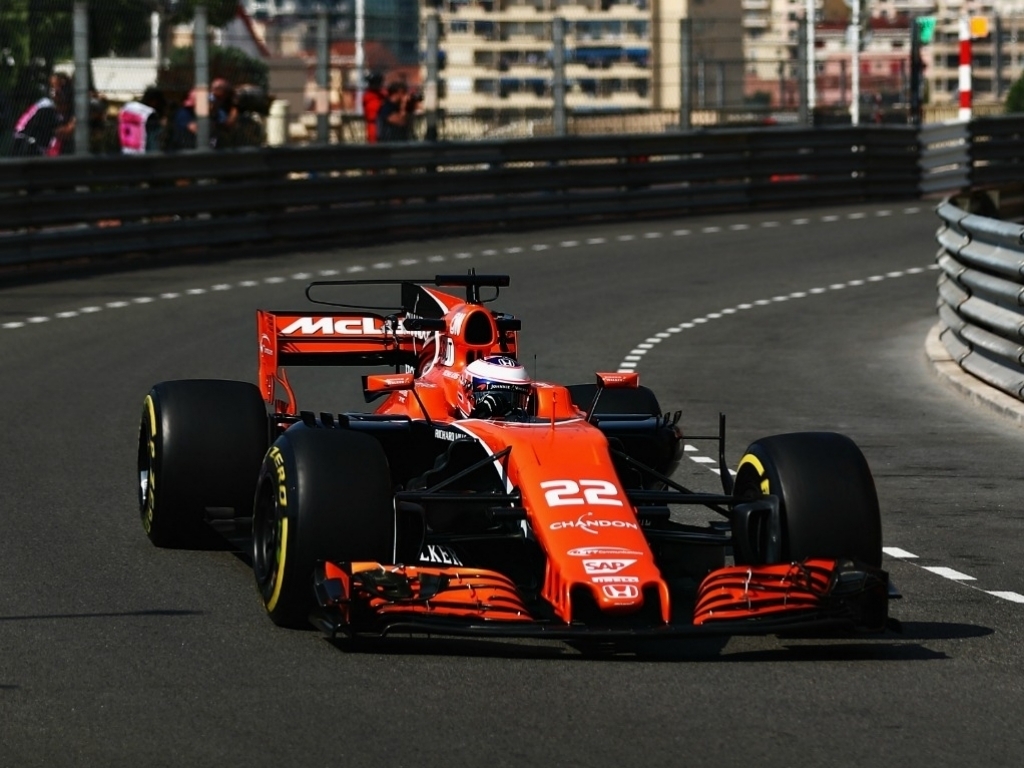 Jenson Button has had "fun" and a "great weekend" as he reached Q3 for the Monaco Grand Prix.
Button is standing in for Fernando Alonso and, as result, he has been left to feel the full force of the 15-place penalty that occurred when the power unit limit was exceeded on the Spaniard's car.
Button impressed with a P9 finish at the Monte Carlo circuit, but will start at the very back of the grid on Sunday.
Although the penalty is tough to take, Button has thoroughly enjoyed his brief return to Formula 1.
"If I was P9 and hadn't been away I'd be more disappointed," Button told Sky Sports F1.
"It's been a great weekend and I've had fun. Q3 I didn't enjoy so much because I'd been out of the car for 10 minutes and I didn't know where the limit of the car was.
"I've been driving within myself which is a shame but you have to around Monaco so to be P9 I'm very happy. I've enjoyed the weekend a lot.
"It's my last qualifying session but probably my most enjoyable.
"The penalty still hurts, it doesn't matter how many races you've done. They told me yesterday and I was like 'Ohhh'. It's a shame but it's never easy. It's Fernando's fault."