Lewis Hamilton, Charles Leclerc, George Russell and Brendon Hartley all create history in the first practice session in Brazil.
Brendon Hartley is celebrating his 28th birthday today, but one present he didn't want in Brazil is a grid penalty for new engine parts. Team-mate Pierre Gasly and Red Bull's Daniel Ricciardo are also set to be early victims.
Happy Birthday, @BrendonHartley 🎂

Best way to spend it? In an #F1 car at the #BrazilGP 🇧🇷 pic.twitter.com/qVxcpJvn20

— Formula 1 (@F1) November 10, 2017
Rain is expected during practice on Friday and qualifying on Saturday, but it is due to be a dry race come Sunday.
We're gearing up for @F1 Practice at the #BrazilGP. It's looking unsettled all day, with 🌤 in the AM but ⛈ expected later. ☔️ at the ready. pic.twitter.com/gFhefM3iOu

— Honda Racing F1 (@HondaRacingF1) November 10, 2017
Antonio Giovinazzi was supposed to be one of the test drivers taking part in FP1. However, Haas had a late change of plan.
Change to our run plan this morning. @KevinMagnussen will now drive in #FP1 with @Anto_Giovinazzi taking the seat in #FP2. 🔁 #BrazilGP pic.twitter.com/WlNQKfSxqf

— Haas F1 Team (@HaasF1Team) November 10, 2017
Young Mercedes driver George Russell got his first FP1 outing though at Force India and that helped created a little bit of history in Sao Paulo. For the first time ever, every reigning champion in every major single-seater motorsport series were all involved in the same session.
FOUR 2017 CHAMPIONS

F1: @LewisHamilton
F2: @Charles_Leclerc
GP3: @GeorgeRussell63
WEC: @BrendonHartley

All of them on track in one hour#BrazilGP 🇧🇷 #F1 #FP1 pic.twitter.com/qwWNw0piUc

— Formula 1 (@F1) November 10, 2017
Max Verstappen was among the early starters in Brazil…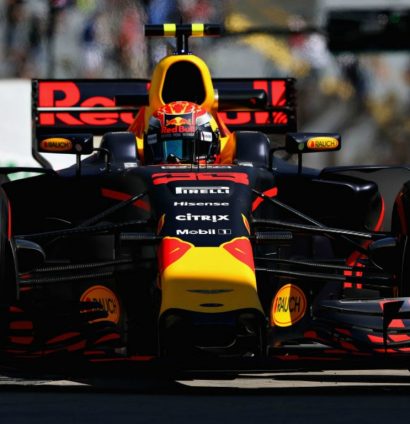 But it didn't take long for the session to be disrupted a little as Hartley's Toro Rosso went up in smoke…
You know those birthday presents you really don't want but get anyway? ⬇️ https://t.co/ZrghZa0vIG

— Toro Rosso (@ToroRossoSpy) November 10, 2017
There was bad news on the other side of the Toro Rosso garage, too.
Not the start to a new race weekend we wanted. @PierreGASLY had to end his session early due to an MGU-H issue. #BrazilGP pic.twitter.com/SvpTMeqYeL

— Toro Rosso (@ToroRossoSpy) November 10, 2017
Heading inside the second half of the session, Hamilton and Hulkenberg had a squabble over track space which forced the former onto the grass and prompted this Twitter exchange between Mercedes and Renault.
*nervous laugh* it's all a bit of fun, right guys? pic.twitter.com/rATczHNKJm

— Renault Sport F1 (@RenaultSportF1) November 10, 2017
But Hamilton finished FP1 in the usual top spot with Bottas a tenth back in P2…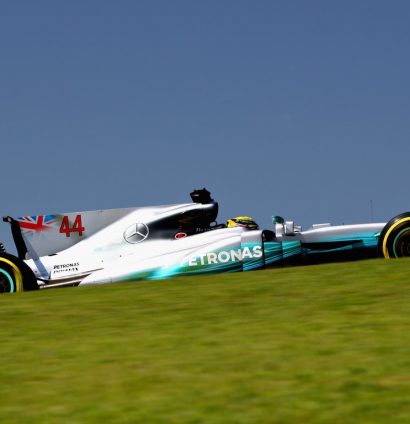 Pascal Wehrlein was back in action for Sauber for FP2 having sat out the morning's session for Leclerc.
30 min till #FP2 start and #PW94 will returning to his cockpit for the session! ☀️ is heating up the pitlane 😎🌡#F1 #BrazilGP pic.twitter.com/cUZnd4bvaw

— Sauber F1 Team (@SauberF1Team) November 10, 2017
Toro Rosso were super busy during the break getting both cars ready for the afternoon session.
The team's working double time to get the cars ready for FP2🤞
There's a lot of ground to make up!👊 #BrazilGP pic.twitter.com/XXvxMH5pS7

— Toro Rosso (@ToroRossoSpy) November 10, 2017
Perhaps the moment race engineer Simon Rennie told Ricciardo about his penalty…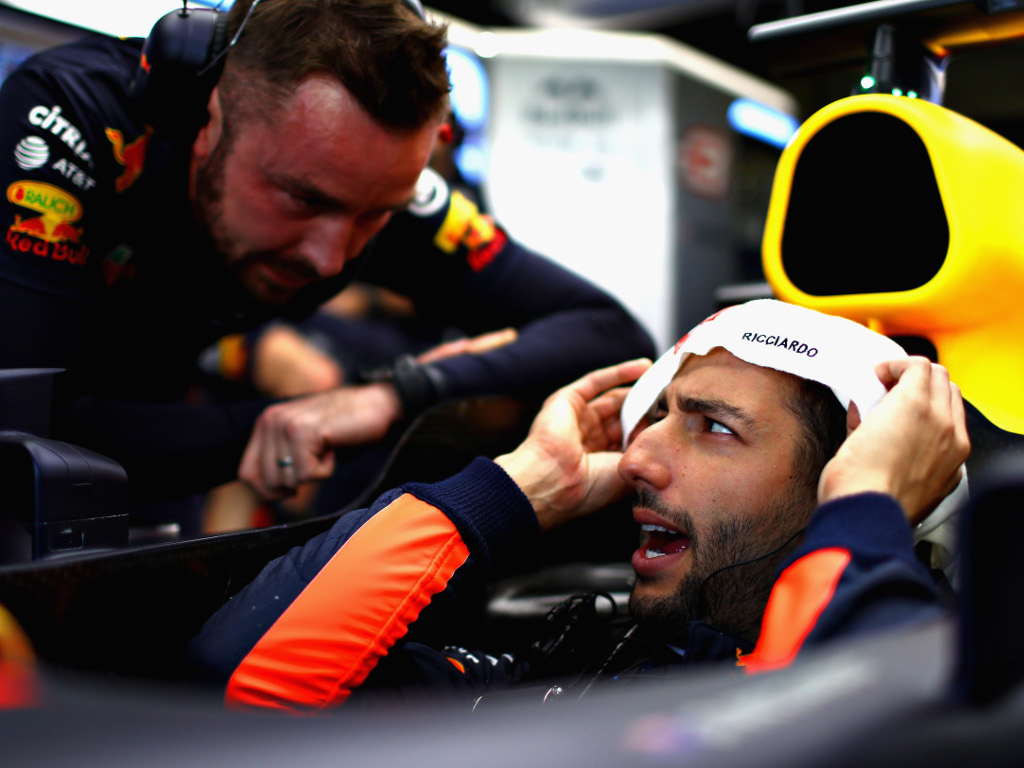 Sebastian Vettel seeks divine intervention from… Sebastian Vettel!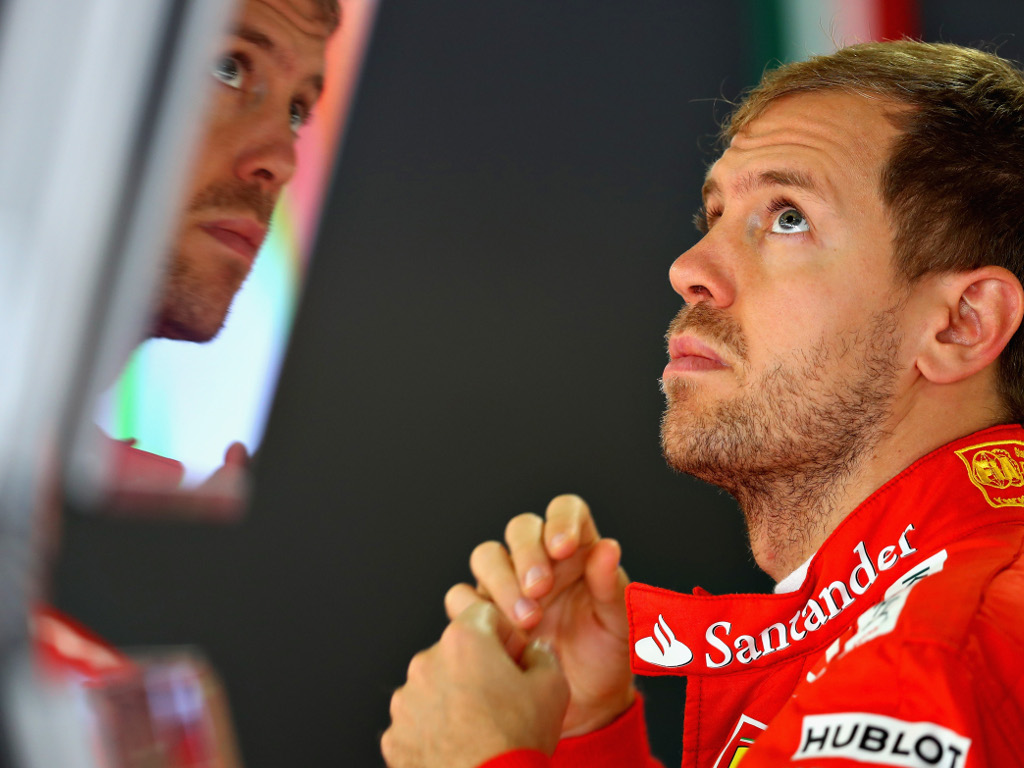 Romain Grosjean locks up and reports a lot of front-locking to his Haas team.
GRO locks up and runs off at turn 1 #BrazilGP 🇧🇷 #FP2 pic.twitter.com/QzrOSgzPSL

— Formula 1 (@F1) November 10, 2017
Fernando Alonso could have done with a new deckchair as his Honda-powered MCL32 gave up the ghost in FP2, resulting in a rather frustrated Spaniard. Alas there was no deckchair on hand but the good news is he returned to the action later in the session and finished P10.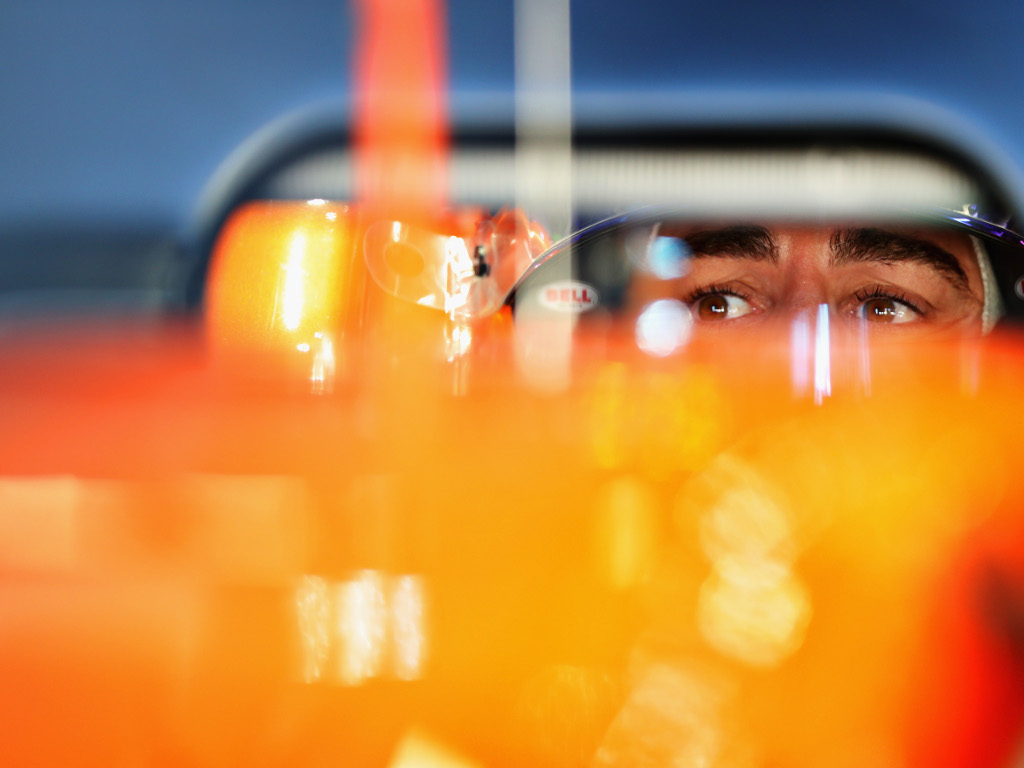 Marcus Ericsson met the wall but somehow his Sauber survived and he was able to return to the pits.
ERI hits the wall at Turn 11 but he manages to get going again 💥#BrazilGP 🇧🇷 #FP2 pic.twitter.com/48Rm5t0PBf

— Formula 1 (@F1) November 10, 2017
It was a much better afternoon for Renault with Nico Hulkenberg inside the top ten while Carlos Sainz was P11.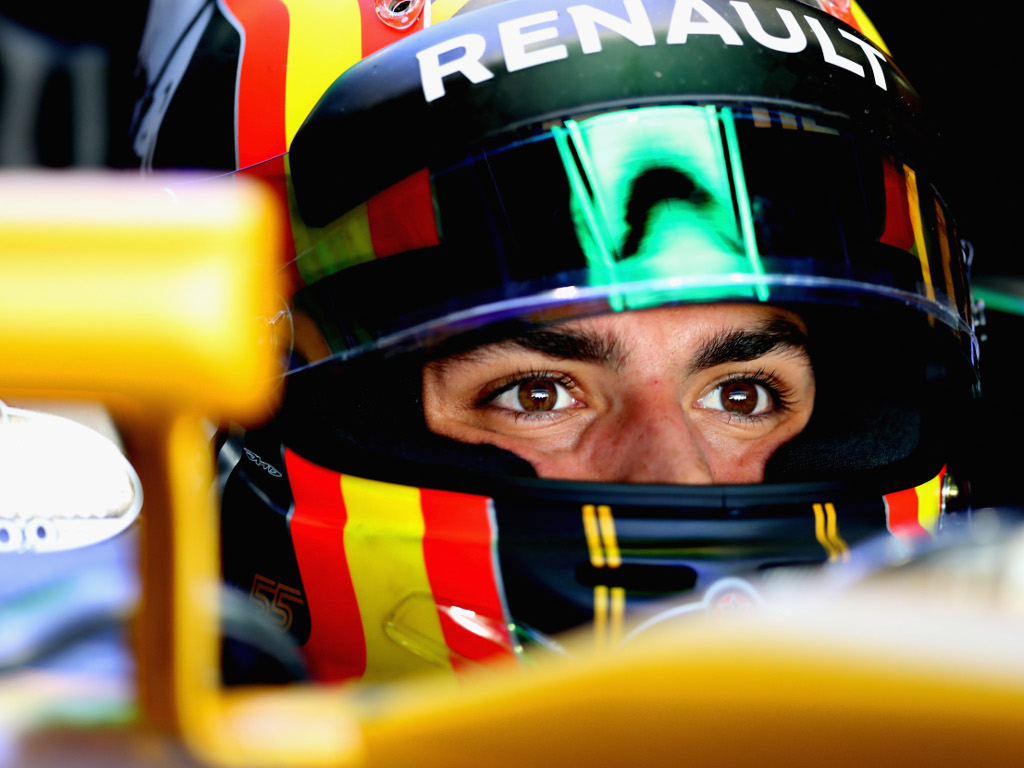 Hamilton finished quickest of all to grab the Friday double.