Cigarini recovering in hospital after surgery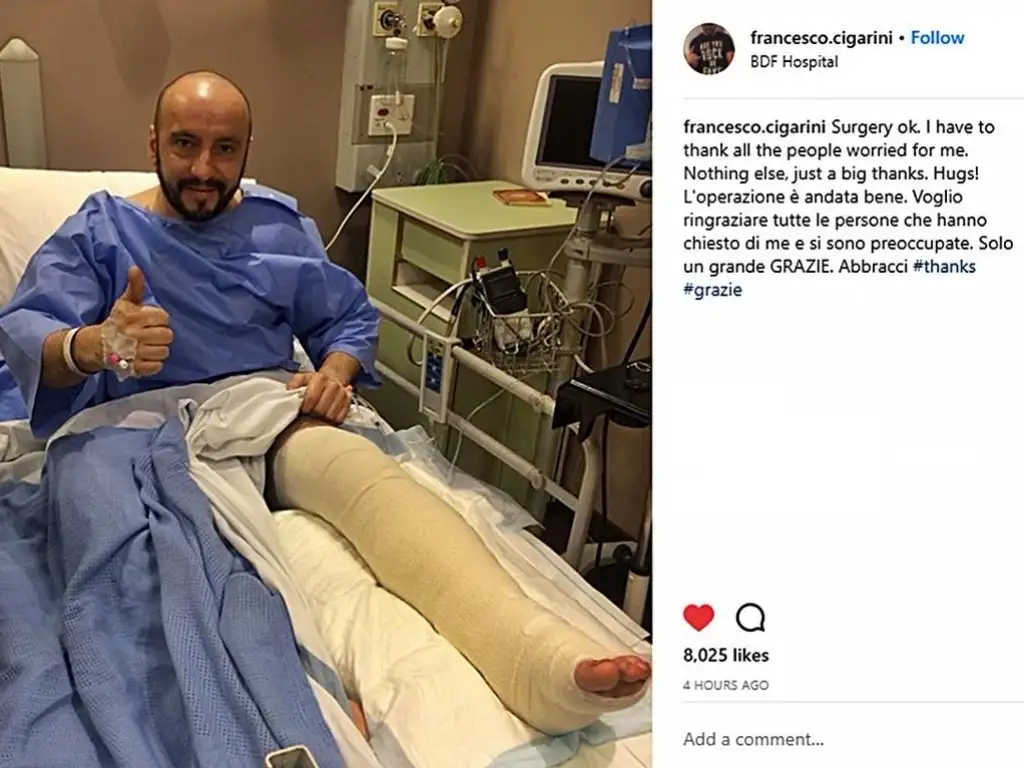 Kimi Raikkonen's mechanic Francesco Cigarini says the surgery for the double leg break he suffered in Bahrain went "OK".
Cigarini, an experienced member of Raikkonen's pit crew, was hit during a botched pit stop in Sunday night's Bahrain Grand Prix.
As Raikkonen pulled away from his pit box, given the green light to do so, Cigarini and another mechanic were still busy changing his rear left tyre with Cigarini standing in front of the wheel.
He was hit by the Finn with footage showing his leg breaking.
He was taken to the track's medical centre before going to hospital where he underwent surgery on the shinbone and fibula fracture.
"Surgery OK," Cigarini wrote on Instagram.
"I have to thank all the people worried about me.
"Nothing else, just a big thanks.
"Hugs."