Our reflection on the 2017 season continues with the main takeaways of an action-packed campaign. Ferrari's good car needs to become a great one, it's make-or-break time for McLaren and a word on the inconsistent stewarding.
Finding the balance between the spectacular and the spectacle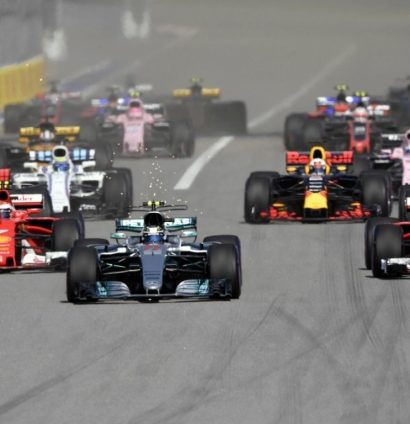 The cars that took to the tracks in 2017 delivered on pre-season promises of increased speed, with Pirelli data showing, for example, showing that the cars navigated Copse at Silverstone at 290kph this year compared with 260kph in 2016.
The aesthetics, especially the front profile of the 2017 vintage, are also a marked improvement on the narrow cars that came before, which in hindsight are so narrow that they almost look like trains.
But the spectacular cornering speed belied the greater problem of the wider wings. The extra downforce produced this year made it more difficult to overtake, while Pirelli's low-degradation philosophy also made way for more durable tyres, robbing fans of another variable.
So the cars looked better, notwithstanding the shark fin, which was just a giant billboard, but the racing didn't improve markedly. Ross Brawn is eager to improve the spectacle but that will take a couple of seasons — and in the meantime the aesthetics will suffer again next term and beyond with the introduction of the halo.
Lewis goes forth with number 4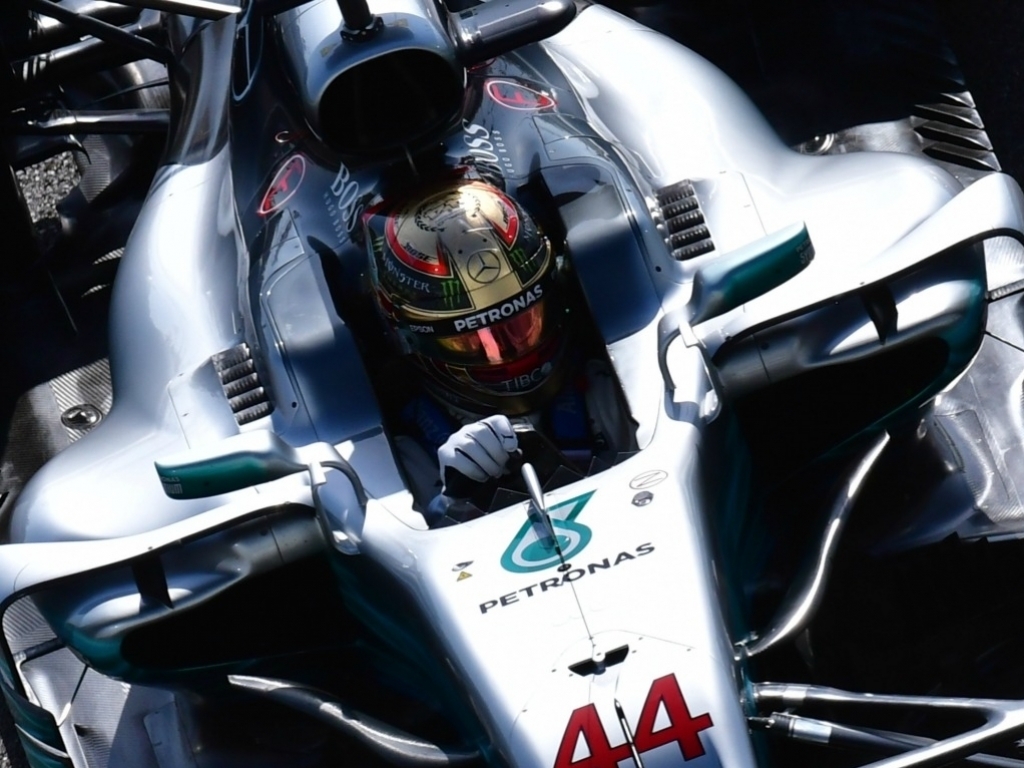 The numbers tell the story: Nine wins, 10 poles, 13 podiums, and 20 out of 20 finishes in the points: Lewis Hamilton, as title rival Sebastian Vettel admitted, was the better man in 2017.
Indeed, looking back it was a season of few mistakes but many highlights. To beat him in 2018, someone will need to have the perfect season with no unforced errors, and no mechanical issues.
But no high-fives for Seb and Ferrari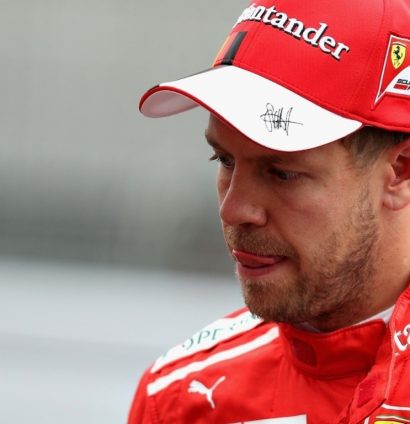 Vettel's early-season form was formidable. Three wins and three P2s showed that the SF70-H, with its radical sidepod philosophy and adaptability, would be the first genuine threat to Mercedes in the turbo-hybrid era.
But Vettel's bumper-cars incident with Hamilton behind the safety car in Baku was probably the turning point. The error cost Vettel crucial points but more importantly it suggested a fragility in his mental game, which manifested in his aggressive chop across the track in Singapore, retirement, and the loss of a  potential 25 points.
This, coupled with Ferrari's reliability woes late in the season, put paid to Ferrari's challenge. Grid gossip is already suggesting that Vettel and Ferrari will come to rue their inability to use the SF70-H's assets to end their title drought. The 2017 car was good but the 2018 contender will have to be even better.
Bullfighting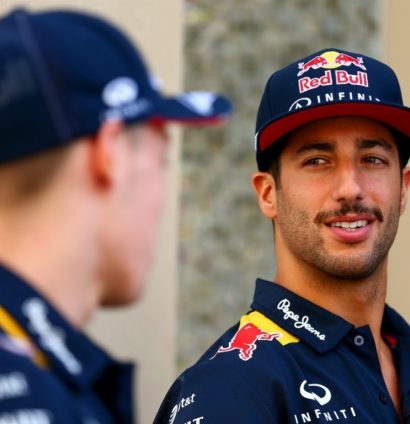 Red Bull are one of the sport's glamour teams and have a loud and influential voice in the paddock. Team boss Christian Horner has been outspoken in his criticism of Renault and the new regulations that will permit fewer power-unit components in 2018.
Perhaps the most tumult, though, has been within the team. Its early-season low-drag approach was a failure and it largely failed to provide Max Verstappen and Daniel Ricciardo the equipment they need — and deserve — to challenge the likes of Mercedes and Ferrari.
Ricciardo has cut an increasingly frustrated figure at Red Bull, especially amid some claims of favouritism towards Verstappen when upgraded parts become available.
Pink Panther packs a punch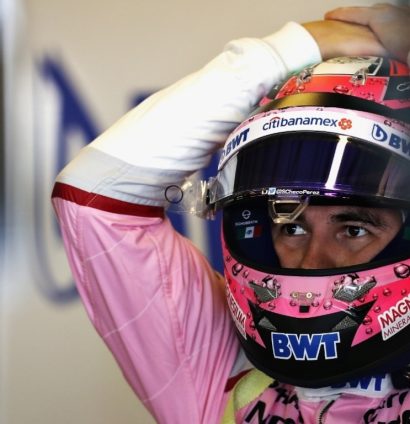 The team missed opportunities to optimise results by letting their drivers race, notably in Canada, when Esteban Ocon wanted Sergio Perez to let him through.
And then there was the contact in Baku that possibly cost the team a win at best and a podium at worst. Their contact in Spa, heading into Eau Rouge at 300kph, where Perez squeezed Ocon, again compromised Force India's race and increased tensions within the team.
Perez has recovered from his horror spell at McLaren and is now a safe pair of hands, but it is clear that the experienced Mexican has been rattled by Ocon's speed and raciness.
And then congestion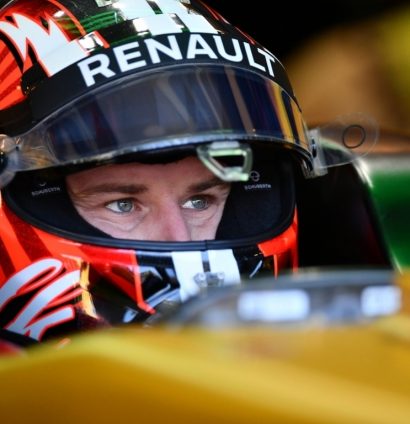 Williams led Renault, Toro Rosso and Haas in a congested midfield pack. Haas had a solid if unspectacular second season. Kevin Magnussen kept Romain Grosjean honest and also became something of a cult figure by telling Nico Hulkenberg to "suck my balls, mate".
The Hulk almost singlehandedly dragged Renault to sixth in the standings, though Carlos Sainz did well after replacing Jolyon Palmer, whose season was mediocre (and that's a generous assessment).
Toro Rosso also ended the season with a different driver lineup and come 2018 will have Honda power. Given some of Honda's progress in 2017, this could well be a masterstroke if the Japanese company can build on the modest gains it has made.
As for Williams, Lance Stroll's podium in Baku was probably the biggest surprise of the season.
Make or break for McLaren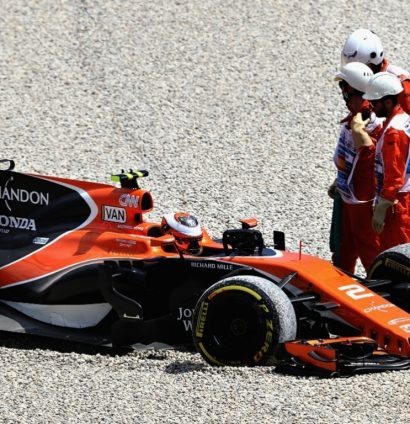 The champagne came out in Abu Dhabi as McLaren said farewell to Honda. The partnership that promised so much delivered…well, nothing.
The team that dominated in the 80s and early 90s has now gone 78 grands prix without a podium and 98 without a victory. The Honda era from 2015-17 brought in just 133 points — which is 50 fewer than McLaren scored in its last season with Mercedes.
In the 120 entries over that time period, McLaren's failed to start or finish almost 30% of the races — and most of those retirements were down to Honda unreliability.
Renault will bring more power next season but its 2017 performance was far from bulletproof. Fernando Alonso's time is running out and he'll be eager to swap Q3 showings with P3 finishes as the benchmark for a successful weekend.
An anniversary to forget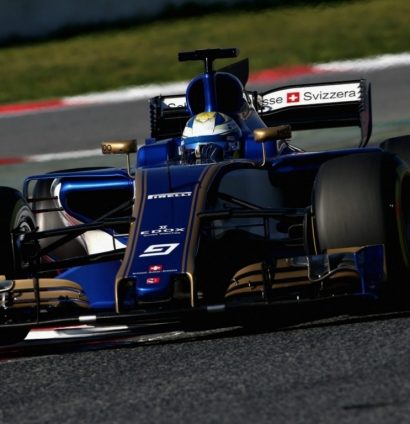 Sauber's 25th year in F1 was a tumultuous one, as team boss Monisha Kaltenborn left the team. The agreement that she had concluded with Honda was also discarded and the Swiss team will again be powered by Ferrari in 2018, albeit a more contemporary spec, and with an exciting Ferrari junior in Charles Leclerc behind the wheel.
Running the 2016 Ferrari unit was always going to hurt Sauber's chances in 2017. Pascal Wehrlein struggled to put Marcus Ericsson in the shade, though the Swede did appear to receive preferential treatment. The result: last in the standings for the first time in the team's history.
Who will steward the stewards?
A source of agony and frustration, the stewarding in 2017 lacked common sense and consistency. A case in point: Hulkenberg's illegal overtake of Perez in Abu Dhabi was met with a 5-second penalty, a call that can only be described as lenient. The ever-present track limits debacle and consistently inconsistent nature of penalties is far from acceptable at the pinnacle of motorsport.
Richard F Rose