Pierre Gasly overhauls Carlos Sainz as the favourite to replace Daniel Ricciardo, Ferrari flummox Mercedes while showing that there's still plenty of danger in F1 racing.
Enter Gasman
Pierre Gasly finds himself amid prestigious company by scoring a fourth-place finish in his seventh grand prix. None other than Sebastian Vettel achieved the same feat, for Toro Rosso too, in the 2007 Chinese Grand Prix. Gasly's weekend was flawless from the green light for free practice 1 through to the chequered flag of the race. A review of the various sessions in Bahrain shows that the race result was no fluke.
GASLY'S WEEKEND:
FP1: 7th
FP2: 8th
FP3: 10th
Qualifying: 6th
Race: 4th
The young Frenchman benefited from Lewis Hamilton's grid penalty, and from Daniel Ricciardo and Kimi Raikkonen's retirements, but that takes nothing away from a stellar performance. It's the type of eye-catching showing that will have major ramifications through the paddock. With Ricciardo nearing the end of his contract, a seat at Red Bull may be up for grabs in 2019. And from this day forth Carlos Sainz is no longer next in line for it.
This is what @PierreGASLY's P4 means to @ToroRosso 😃 🙌 👏#BahrainGP 🇧🇭 #F1 pic.twitter.com/Y8ihEnnlIk

— Formula 1 (@F1) April 8, 2018
Additionally, there is the sensitive topic of power units. Honda switched to Toro Rosso from McLaren at the start of the season, and the Japanese company in Bahrain secured their best result since returning to the sport in 2015. The schadenfreude of seeing McLaren in seventh and eighth at Sakhir will be lost on no one in the pitlane, not least Gasly. After crossing the line, he said on team radio "now we can fight", echoing the words Fernando Alonso uttered after McLaren's fifth in Melbourne. The boy is fast and feisty.
Ferrari flummox mercurial Merc
The Scuderia's front-row lockout coupled with Hamilton starting in ninth suggested that it was going to be a Sunday of damage limitation for Mercedes. However, a smart counter strategy, which put both Hamilton and Valtteri Bottas on medium tyres at the first round of stops for a one-stop race, kicked Ferrari off balance and forced Vettel to one stop too, albeit shorn with the less durable soft compound after what was his only stop.
Vettel had to call upon all the experience he's gathered in his 200 grands prix to fend off Bottas in the closing stages of the race. "I was not in control. I thought Valtteri would catch me. I nursed the tyres and it worked, but only just," Vettel said after finishing just seven tenths ahead of the charging Merc. It is a result that enhances Vettel's reputation and is a sign that he may have banished the demons that affected him at Baku last year.
Yet there is no clear indication about which of the Ferrari or Mercedes is the better car. The long straights, abrasive surface, and higher temperatures in the Gulf suited Ferrari well. Shanghai is a completely different proposition, though.
Lewis 💬 "Ferrari have shown over the last two races that they have the edge at the moment, but it is close and we definitely have to do a better job" 👉 https://t.co/hRBkVzcvLU #BahrainGP pic.twitter.com/nbyQJbpgl6

— Mercedes-AMG F1 (@MercedesAMGF1) April 8, 2018
F1 is safe, but danger lurks
Ferrari, on the backfoot against the Mercedes onslaught, chose to pit Raikkonen in an attempt to put pressure on the Silver Arrows. Coming in from third, the Finn's stop was an unmitigated disaster–and even worse than in FP2 when Raikkonen was sent out with a loose wheel, for which the team were fined by the FIA.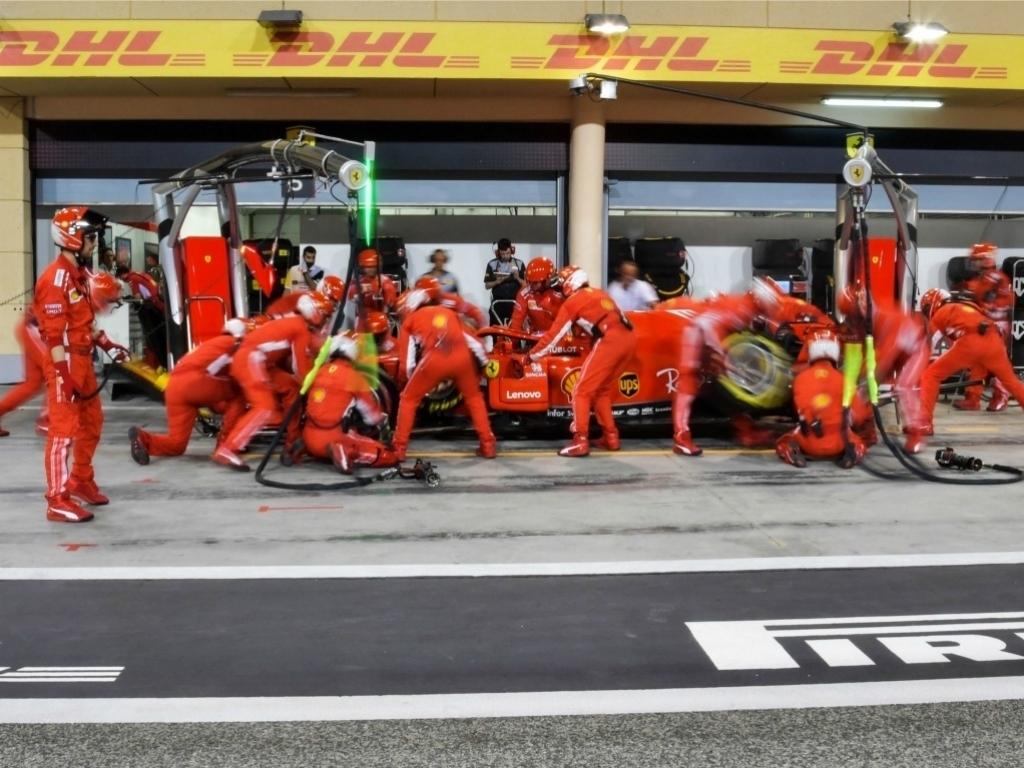 In the race, the mechanics failed to change Raikkonen's car's left rear tyre, and with a mechanic in the way, Ferrari gave their driver the go-ahead to leave his pit box, resulting in contact with the mechanic. While the introduction of the halo and the virtual safety are among numerous steps that have been taken to improve safety, the Ferrari pitlane fiasco was a timely reminder of the risks involved in the sport, and not just for the drivers. And as Raikkonen was told to stop his car in the pits, his stranded SF71H presented danger for other teams, most notably Force India.
On a similar note, the bodywork that flew off Romain Grosjean's Haas is another topic for F1's rulemakers to consider. It is well documented that the current aerodynamics do little to encourage overtaking as the wash coming off cars makes it difficult to follow. Complex front wings, turning vanes and bargeboards are all designed to condition the air and optimise airflow. However, these bits of carbon–some of which came off Grosjean's Haas at high speed–present a risk for drivers, spectators and marshals alike. Hey, Ross Brawn. Cleaner aero, please!
Head in hands at Red Bull
Adrian Newey was crestfallen after seeing Max Verstappen pick up a puncture in contact with Hamilton and Ricciardo lose all power. A double retirement is not what Red Bull were looking for after being tipped as the team to most likely take the fight to Mercedes.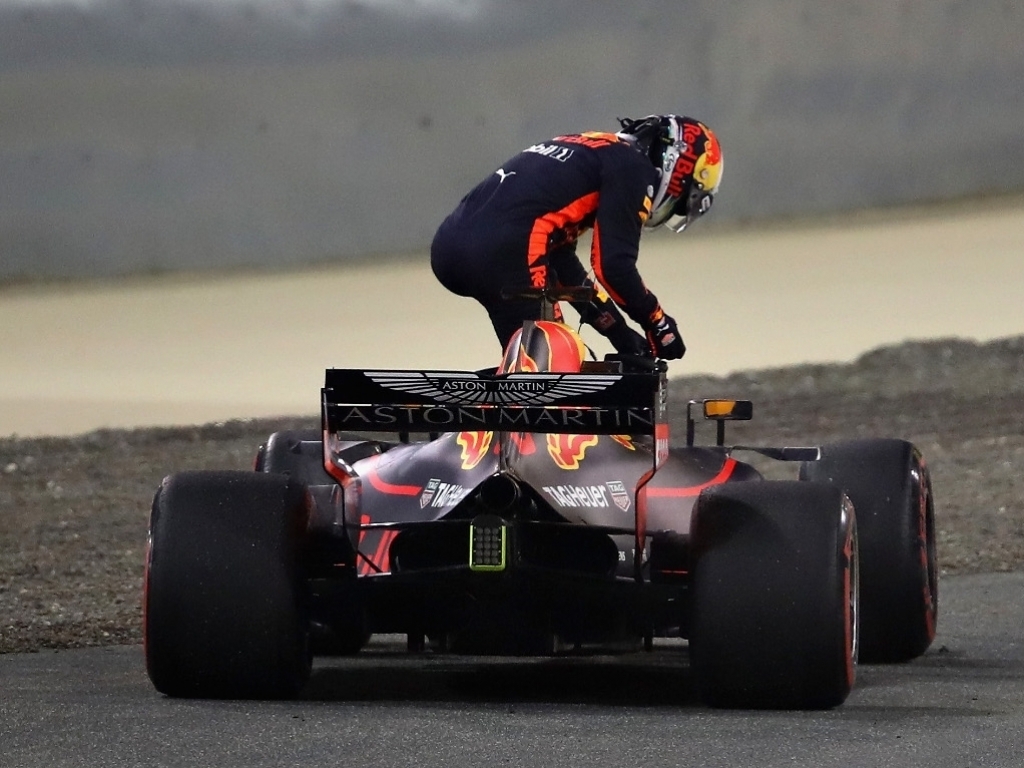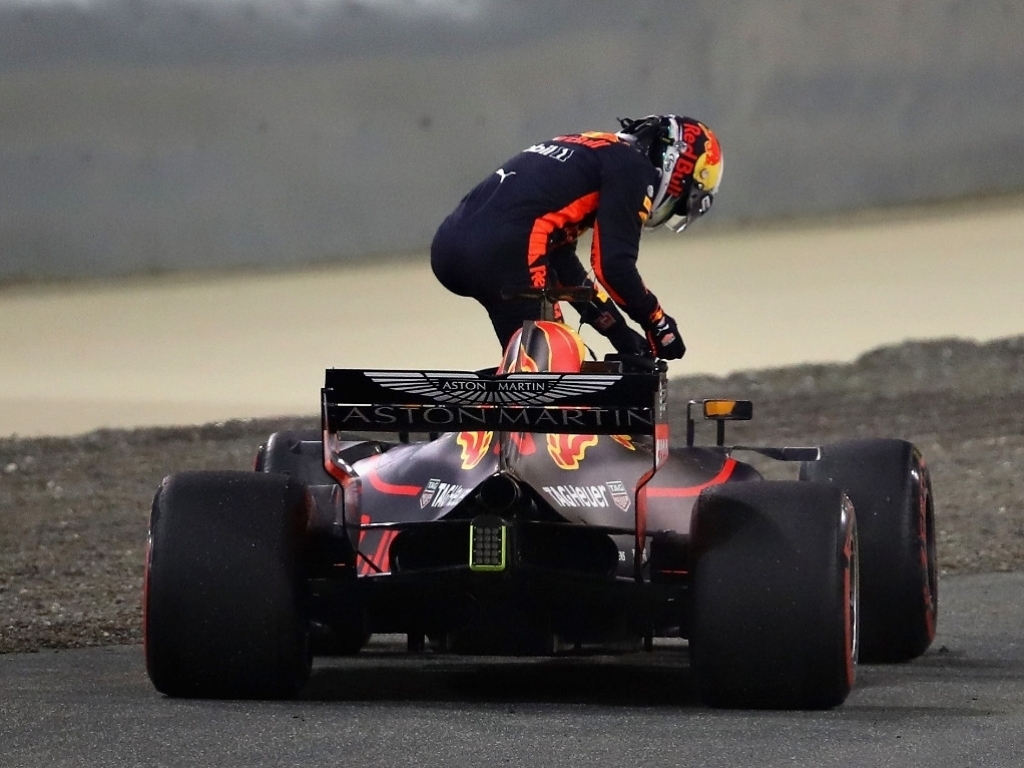 Then there is the question of Verstappen. Rumour has it that Red Bull see the youngster as their future team leader rather than Ricciardo. To be sure, Verstappen's talent is undoubted and he has already proven that he can win races. But doubts remain over his ability to stitch together a complete season, free of errors, which is required to take on and beat the likes of Vettel and Hamilton. A spin in the race in Australia, and a Bahrain weekend featuring a crash in qualifying and the aforementioned contact with Hamilton are all cause for concern.
Haas halfway there
Kevin Magnussen finished fifth to convert some of the potential that the team has shown since Australia into points. It was a race to forget for Grosjean, though, who struggled in qualifying, needlessly held up Magnussen, and finished a lowly 15th.
Sauber step up
There were plenty of contenders for drive of the day (Vettel and Gasly), but another standout performer was Marcus Ericsson, who finished ninth to score his first points since the Italian Grand Prix in September 2015. Sauber have made progress thanks to their tie-up with Ferrari via Alfa Romeo and Ericsson easily outperformed the highly rated Charles Leclerc all weekend. The Swede performed admirably against Pascal Wehrlein last season and Leclerc must be wondering if Sauber is something of a graveyard for the careers of promising young racers.
🏁🏁🏁
Marcus finishes P9, Charles with P14! Great work team 👊👊👊👏👏👏#BahrainGP #F1 pic.twitter.com/bAsewzEcKR

— Sauber F1 Team (@SauberF1Team) April 8, 2018
What can we glean from the standings?
Probably not much, yet. However, Gasly's cheeky words notwithstanding, McLaren are currently third in the Constructors, helped to a large extent by Red Bull's reliability issues. Fernando Alonso, meanwhile, is fourth in the drivers standings, helped largely by Kimi Raikkonen's retirement. So while Toro Rosso have claimed the headlines, it is McLaren that has made some incremental progress. At least that's what the team are saying. It's okay to lose the odd battle if the war is won.
What's wrong? Everything
This was Lance Stroll's answer to a question about areas in which Williams are struggling. Stroll was last in Australia, where team-mate Sergey Sirotkin retired. Both drivers finished in Bahrain, but Stroll was second last and Sirotkin came in last. Many fans were disappointed that Robert Kubica missed out on a drive with Williams, but given the car's (lack of) pace the Pole might be quite relieved to be free of the current embarrassment. Yet manufacturers such as Williams are the very DNA of F1. For the health of the sport, we need them to do better.
Richard F Rose