Conclusions from the Chinese Grand Prix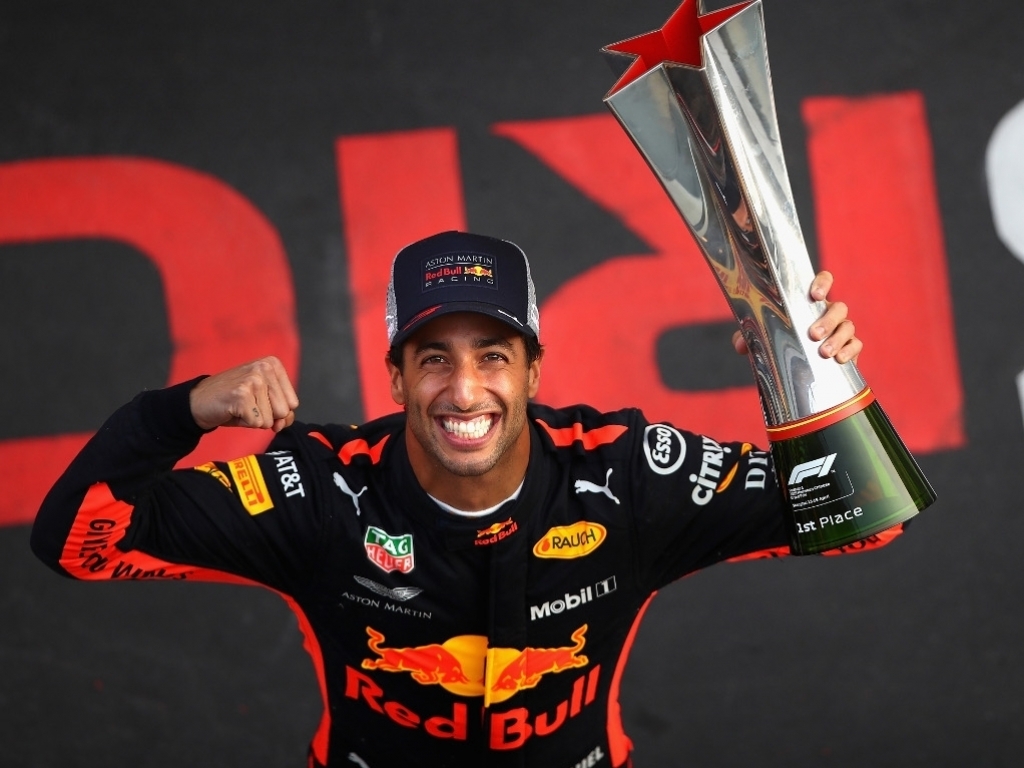 Daniel Ricciardo's overtakes in China underscored his reputation while Max Verstappen's can only be described as amateurish, clumsy, scary.
Red Bull finds the right mix between grit, aggression and strategy 
Red Bull's lack of qualifying pace provided a path to victory as the team had no choice but to go with an aggressive strategy. Starting on the softer tyre, Red Bull played the under cut and pushed Mercedes to respond. The domino effect was such that it allowed Mercedes to jump Ferrari in the stops (more on that later) but it put the Bulls on the front foot, too.
It wasn't until Pierre Gasly tangled with Brendon Hartley that Red Bull really made their aggression count. While there was some fortune in the timing of the safety car, Max Verstappen and Daniel Ricciardo pitted – as the Ferraris and Mercs stayed out – for fresh-and-fast rubber to attack in the closing stages of the race. And attack they did. It was a remarkable turnaround for Ricciardo who almost missed qualifying due to a Renault engine failure in P3.
A garage of contrasts 
Ricciardo and Verstappen, despite the excellent team strategy, still had work to do. The Australian executed his overtakes perfectly – his run past Lewis Hamilton up the inside of turn 14 came from so far back it was nothing short of gravity defying, and he squeezed past Valtteri Bottas at T6 through a gap that didn't seem wide enough for an F1 car. That Ricciardo is the best overtaker on the grid has been a known fact for some time now, and he underscored his reputation again in China.
Quite a show, @DanielRicciardo 🙌#ChineseGP #F1 pic.twitter.com/mljDzwADOK

— Formula 1 (@F1) April 15, 2018
Red Bull described these moves as "clinical, cutthroat, scary", and those words aren't likely to be bettered by scribes. But if words had to be chosen to describe Verstappen's attempted overtakes on Hamilton and Sebastian Vettel, something like "amateurish, clumsy, scary" would be apt. The young Dutchman gets a free pass because he is, in Christian Horner's words, "an exciting talent". But lesser drivers would be called Crashtappen by now. It's time Verstappen showed more maturity behind the wheel. If he's in any doubt about how to play the percentages he only need look across his garage for a more measured, yet equally exciting, approach to racing.
Ferrari blunder their way to a podium
If Red Bull were dynamic and adaptable in their strategy, Ferrari were passive and incompetent with theirs. Vettel was controlling the race with a 3 second lead coming up to the first round of stops and should've responded immediately when the Red Bulls stopped. A brilliant out lap from Bottas coupled with a slow stop from Ferrari – understandable given the problems last week – left Vettel behind Bottas and on the same rubber. It's a golden rule of modern F1 not to give up track position unless you have fresher or faster rubber. Even then, as evidenced by Vettel's defence in Bahrain on worn tyres, it is often better to maintain track position.
As for Kimi Raikkonen, he was doubly compromised by Ferrari's baffling strategy. Not only did he stay out longer on old tyres, but he was then asked to hold up Bottas to try help Vettel recover. And in a final gut punch, Ferrari failed to use the safety car to bring Raikkonen in for new tyres. Had they done so, Raikkonen may well have had the pace to beat the Bulls. Considering this series of unfortunate events, the Finn was lucky to claim a podium.
Kimi Raikkonen: I'll take third

…at one point it didn't look good at allhttps://t.co/5lSb2wwyaj
#F1 pic.twitter.com/7WcU4yvdbn

— PlanetF1 (@Planet_F1) April 15, 2018
The power shift is real
The last fortnight presents more evidence that Mercedes – both the Silver Arrows and customer teams running Mercedes power – no longer have the best power unit. Ricciardo's win for Red Bull Renault follows two wins for Ferrari's Vettel, which means that for the first time since the start of the turbo-hybrid era in 2014 the works Mercedes outfit has gone three grands prix without a win.
In addition, Bottas and Hamilton were the only Merc-powered cars in the top 10 in Shanghai, which was the same case in Australia. In Bahrain, Esteban Ocon managed tenth in his Force India Mercedes and it's a remarkable fact that three races into the season his point remains the only points scored by a Mercedes customer. Ferrari and Renault are no longer playing catch-up, especially when assessed in parallel with the Mercedes works team's "party mode" failing to help in qualifying on Saturday.
Team-mates under pressure
Three races in and it's clear where pressure points lie. Nico Hulkenberg drove a strong race to claim sixth, to further underline his dominance over Carlos Sainz. It's a similar story at McLaren, with Stoffel Vandoorne incapable of keeping up with Fernando Alonso over a weekend. Sauber prodigy Charles Leclerc lost out to Marcus Ericsson (again) after another scrappy weekend and Kevin Magnussen scored points for the second weekend running, while team-mate Romain Grosjean was asked to move aside for his team-mate and ultimately finished a lowly 17th to remain pointless in 2018.
Championship takes shape
Vettel getting torpedoed by a Red Bull driver who came through at Toro Rosso (no, not Daniil Kvyat) has allowed Hamilton to close the gap in the standings. Bottas also jumps to within five points of an increasingly moody Hamilton, and Ricciardo moves himself up the order to fourth, a further three points adrift. Azerbaijan is up next where Hamilton and Vettel's rivalry boiled over last year and where Ricciardo won from 10th on the grid. 'Well done Shanghai', and see you soon, Baku.
Richard F Rose