Toto Wolff best summed it up by saying he was in a "schizophrenic situation" in Abu Dhabi, and so too is PlanetF1's Melvill.
Lewis Hamilton's 'dirty tricks'
It was the big debate ahead of Sunday's Abu Dhabi Grand Prix, would Lewis Hamilton back up Nico Rosberg into the chasing pack in order to win the World title.
Hamilton said it would be unpractical and unwise.
Well, unwise it definitely was.
The issue is not with Hamilton's "dirty tricks", which is how Sebastian Vettel labelled his slow pace in the closing laps at the Yas Marina circuit, it is the blatant disregard for team orders.
Hamilton had every right to back up the field, he was racing for the win on Sunday and to retain the World title. That is, of course, why every driver lines up on the grid Sunday after Sunday.
He was told by Mercedes to up his pace. He told Mercedes to "let us race."
As the laps counted down, he was again told to speed it up and it was made clear that it was an "instruction", ie, not a suggestion.
He told Mercedes: "Right now, I'm losing the World Championship, so I'm not bothered if I'm going to lose the race."
It was a blatant disrespect of the team's wishes, and it didn't pay off.
Paddy Lowe has tried to defend the driver saying "who knows what the real pace is of a car when you are not driving it."
But let's be honest Paddy, everyone knows a 1:47.213 on his final lap is not the pace of a Mercedes' F1 car, especially given that Esteban Ocon did a 1:46.488 on that same lap and he's in a Manor.
As for Toto Wolff, he is wary of what this may mean for the future.
"We decided to intervene, he decided to ignore it," said the motorsport boss. "There's just one thing: does this set a precedent for the future?
Pot, kettle, black
Mercedes spent the entire season preaching about how they let their drivers race, how they would always let their drivers race, and how flipping great they are for doing that for the good of Formula 1.
And yet when it came down to it, they tried to intervene.
Mercedes instructed Hamilton to pick up his pace to allow Rosberg to do the same and escape the clutches of Vettel and Verstappen.
If Hamilton had done that he would without a doubt lost the World title.
Mercedes knew that, they were well aware of the permutations and yet they gave the instruction.
That doesn't sound 'free to race' does it?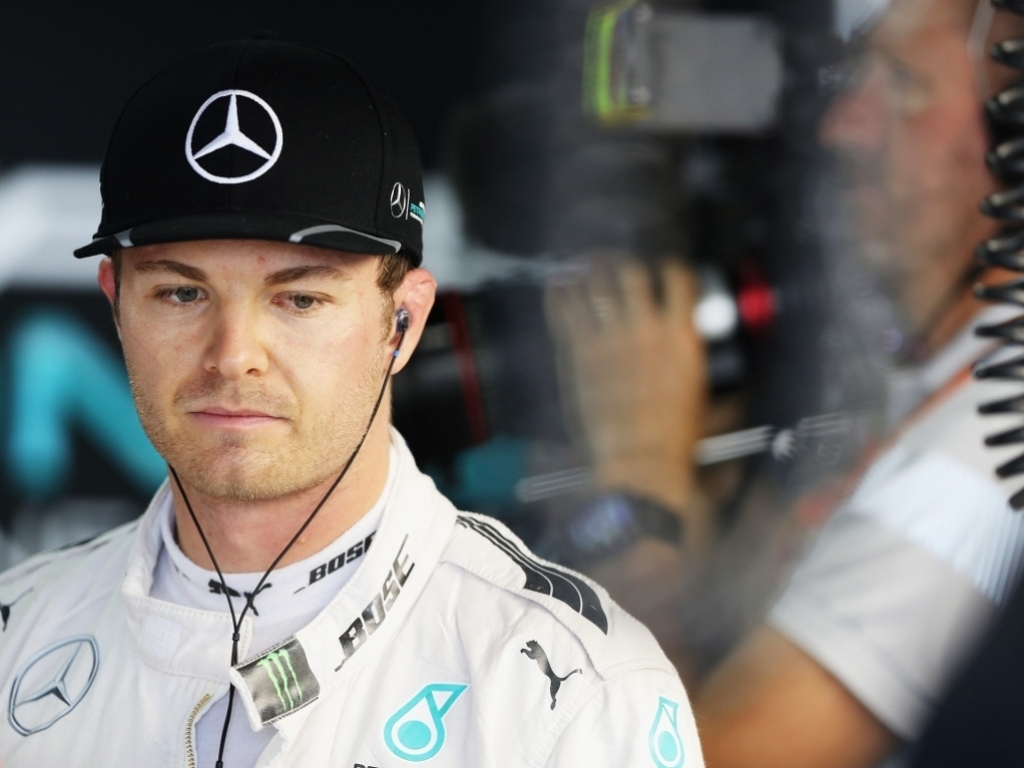 Rosberg doesn't walk away unscathed
Take umbrage with Rosberg in this situation as well because if you want to win a World title, you need to be willing to race against the best and beat the best – and let's be frank, Hamilton is probably the best.
Yet Rosberg did not attack him, he seldom even got to within a second of Hamilton except in those final few laps when the out-going champion slowed right down.
And yet Rosberg did not try pass him, he didn't even look as if he was going to attack.
Rather he wanted Mercedes to ask Hamilton to let them through. When that didn't happen he then wanted the Brit to up his pace.
Whatever happened to racing someone, to beating the best fair and square?
Not taking anything away from Rosberg's championship title but that was not to the way to wrap it up.
Melvill