After an action-packed race at Portimao, Daniel Ricciardo is hoping that the Circuit de Catalunya will take a leaf out the track's book.
The 2020 Portuguese Grand Prix was the first-ever F1 race to be held at the circuit, and it proved to be popular amongst both drivers and fans.
This is largely due to the high number of wheel to wheel battles and overtakes on race-day, most of which came at Turn 1. Ricciardo says there was so much action there because of the nature of the final corner.
"I would say one of the trends is a high-speed last corner," he told Autosport.com.
"It really gives you a chance to catch the tow from early on: it's a bit like Mugello.
"It's quite a fast last corner and you can catch the tow a lot earlier."
Get your hands on the official Renault 2020 collection via the Formula 1 store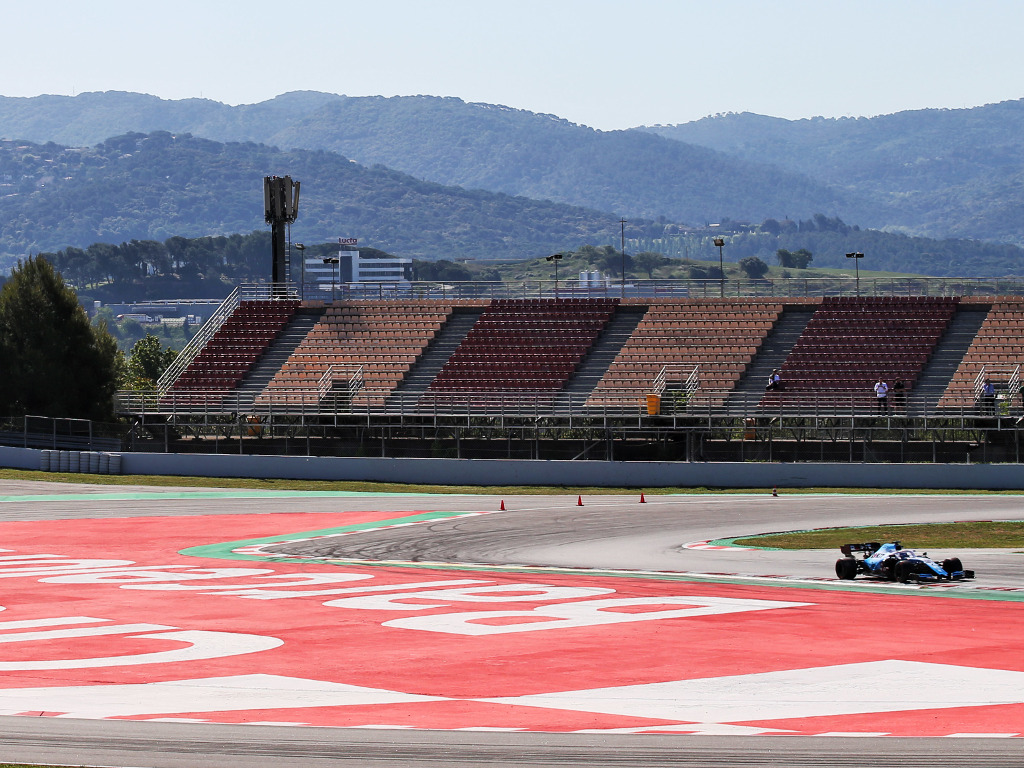 The layout of Portimao is, in many ways, largely similar to the Barcelona track that the Spanish Grand Prix takes place at.
However, races there haven't been particularly entertaining in recent years with little overtaking action. Ricciardo thinks that this could be changed if there was a high-speed final corner like the one in Portugal.
Such a corner was present in the original circuit layout, and the Renault man would love for that to be re-introduced.
"When you look at Barcelona, and you accelerate out of a slow chicane, there's that concertina effect where you know the car's already gapped from traction," the Aussie said.
"By the time you pick up a tow it's halfway down the straight, it's too late, so I think a high-speed corner onto the straight helps a lot because you can pick up the tow and that helps overtaking.
"I would love to go back to the old [Barcelona] circuit with that old last sector. I think overtaking would change dramatically around that track, so hopefully, we can make that happen."
Follow us on Twitter @Planet_F1 and like our Facebook page.