Did anyone really expect Felipe Massa to stay retired?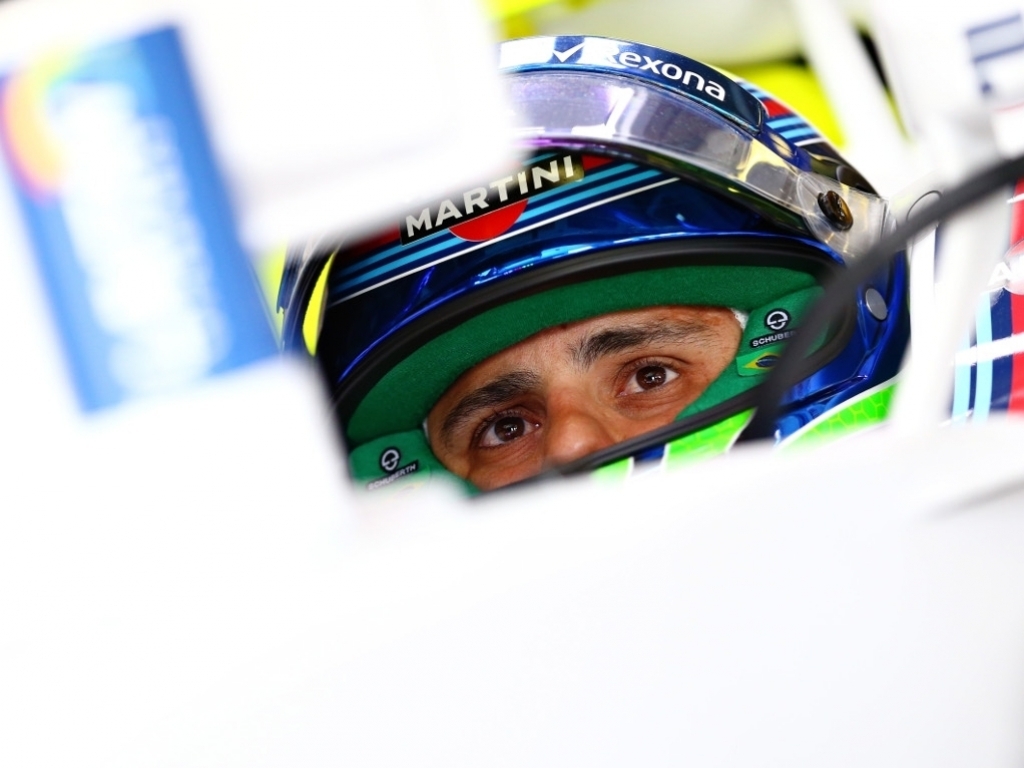 No matter the sport and no matter the country, it's tough for top athletes to truly retire. They know nothing else but competition and thrive on it. Some of the best athletes in the world walked away, only to return and fall flat on their faces. Thus, was it surprising to anyone in the Formula 1 world that Brazilian Felipe Massa will indeed race in 2017 after retiring? 
F1 legend Michael Schumacher, Niki Lauda and Nigel Mansell also unretired at one point. Lauda retired as a two-time champion in 1979, returned in 1982 and lasted four seasons, winning eight races and another World title (1984). Schumacher called it quits at the end of 2006 and was set to return in 2009 when, ironically enough, Massa was badly injured at the 2009 Hungarian Grand Prix. Schumacher wasn't able to come back that year but did in 2010 and lasted until 2012 with mostly unsuccessful results.
Massa's return to Williams was made possible by another "retirement" – that of reigning champion Nico Rosberg in December, which left Mercedes with a free seat for 2017. Mercedes immediately targeted Massa's 2016 teammate Valtteri Bottas to replace Rosberg. In exchange, the 2016 champions offered the Williams team a discount on Mercedes engines.
So, Williams pleaded with Massa to return to ensure an experienced driver alongside teammate and rookie Lance Stroll. Massa had announced his plans to retire from F1 in September but that was a soft retirement at the time considering he said he would continue racing in other series.
Claire Williams admits she felt "bad" about asking Massa if he would return but relieved that the Brazilian had not wanted to end his career in the first place. With his seat taken at Williams and no obvious good opportunity elsewhere, he preferred to walk away. Williams has referred to this as a "bonus" season for Massa and that perhaps a lack of pressure will only improve Massa's racing.
"He's got a year to just have some fun and sometimes when that's the case the pressure is off. He can just go out there and deliver, without worrying about anything else," she said.
Massa, a veteran of a 250 grands prix, has signed a one-year deal. The 35-year-old said he would only have returned for Williams and that the team made him an offer he couldn't refuse. F1 boss Bernie Ecclestone certainly must be happy to still have a Brazilian driver on the grid simply for TV reasons in that country.
"I have a passion for racing, for competing and for fighting on the track," Massa said. "My return is not about seeing Formula 1 as the best option, but is about seeing the role at Williams as the best option. I would not have returned for any other team."
He finished 11th in the standings last year in the No. 19 car with 53 points (teammate Bottas had 85) and a best result of fifth, coming at Australia and Russia. Massa has 11 career wins, last in 2008 while with Ferrari. That was his best year with six victories and 10 podium finishes. Massa finished second to Lewis Hamilton in the standings.
Williams were fifth in the 2016 Constructors' standings with 138 points and are 350/1 at BetOnline to win their first title since 1997.