Next under the spotlight at the end of the season are the teams who battled it out in the midfield: Force India, Williams, Renault and Toro Rosso.

Force India
Sergio Perez
Qualifying battle v team-mate: 13-7
Average qualifying difference v team-mate: -0.073s
Race battle v team-mate:12-8
Best finish: 4th (Spain)
Percentage of team's Championship points: 53% (100 points)
Sergio Perez is one of the most predictable drivers on the Formula 1 grid and that is not meant to be a criticism.
After four years at Force India there is very little we do not know about the Mexican and it comes as little surprise to see him enter into the mix should one of the top six hit trouble.
Perez has been pushed very hard by team-mate Esteban Ocon and has still (just) managed to come out on top in this fascinating team-mate battle.
The only regret for him this season would be that he failed to clinch a podium finish, something he has managed to achieve in his previous three campaigns with Force India, but that in no way means that he has regressed as a driver in 2017.
Another strong season in 2018 feels inevitable, although he may have to work even harder for points if the likes of McLaren and Renault are able to make a big push forward alongside a team-mate who now has more experience.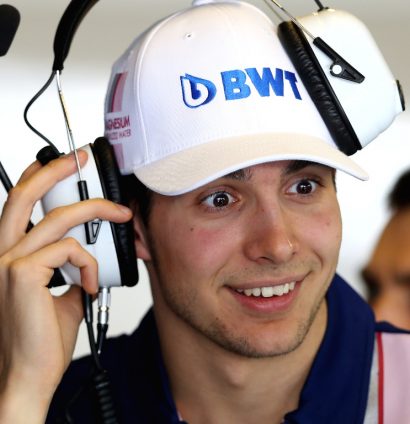 Esteban Ocon
Qualifying battle v team-mate: 7-13
Average qualifying difference v team-mate: +0.073s
Race battle v team-mate: 8-12
Best finish: 5th (Spain, Mexico)
Percentage of team's Championship points: 47% (87 points)
2017 marks the end of a very encouraging and very exciting first full F1 campaign for the Frenchman who became known as 'Esteban Oconsistency' due to his rock-solid record of points finishes.
Ocon finishes in the points in all-but two races this season and he set the new record for most consecutive race finishes from the start of a Formula 1 career (27) before Romain Grosjean brought that mighty run to an end by crashing into him at the Brazilian Grand Prix.
Ocon also improved on his qualifying performances in the second half of the season and, if he can bring both his Saturday and Sunday displays together from the off next year, it will give him great hope that he can get the better of his team-mate Sergio Perez in what promises to be another fiercely competitive battle.
As Ocon is still part of the Mercedes programme, 2018 is a very important year for him to stand-out and he will have his eyes firmly fixed on Valtteri Bottas' seat should the Finn not do enough to earn a new contract.
Ocon has showed a maturity in Formula 1 beyond his years and he should be very proud of his debut season with Force India.
Williams
Felipe Massa
Qualifying battle v team-mate: 17-2
Average qualifying difference v team-mate: -0.702s
Race battle v team-mate: 13-7
Best finish: 6th (Australia, Bahrain)
Percentage of team's Championship points: 52% (43 points)
After last year's false alarm, Felipe Massa has now retired from Formula 1. With 269 races under his belt and a Formula 1 career spanning 16 years, it will be strange not seeing his name next season – but it's a change we have all been waiting for.
Given that he was supposed to retire at the end of the 2016 season, the majority have endured his performances this season rather than enjoyed them – with many believing that he was preventing another driver a good opportunity in Formula 1.
That frustration only grew as he continued to declare an interest in staying at Williams again for 2018 but, if you reflect on his results this season it is understandable to see why he was still on the shortlist for so long.
With Lance Stroll on the other side of garage, Williams do need an experienced driver and someone they can rely on to bring home the points on a regular basis. Those drivers are not easy to find and it will be very interesting to see if Robert Kubica can fill that spot given his life-changing injuries and a hectic 2018 schedule to come.
Massa finished inside the points in 13 of the 17 races he completed in 2017 (two retirements and one withdrawal) and while the overall excitement and buzz around him has been long gone. His consistency cannot go unnoticed.
He saved his best performance, not his best result, at the place where it mattered to him the most – P7 at the Brazilian Grand Prix – and it was a great way to bid farewell…finally.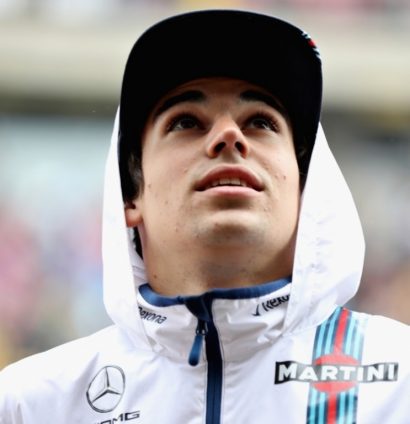 Lance Stroll
Qualifying battle v team-mate: 2-17
Average qualifying difference v team-mate: +0.702s
Race battle v team-mate: 7-13
Best finish: 3rd (Baku)
Percentage of team's Championship points: 48% (40 points)
Eyebrows were raised when Lance Stroll was announced as a Williams driver for 2017 and even more would have been raised when the Canadian gave himself a "solid 8.5" for his first season.
After crashes in winter testing and three retirements in his first three races (not all of his own doing), Stroll had a very difficult start to life in Formula 1.
The first real sign that Stroll belonged within the pinnacle of motorsport did not come until round six in his home race at Montreal where he claimed his first points finish of his career, and on merit too.
Then came his clear highlight of the season in Baku where he became the youngest-ever rookie to claim a podium finish. Even though that was such a great achievement so early in his career, it can be easy to forget that it could have been his team-mate Felipe Massa on the podium instead of him had the Brazilian not retired with a suspension issue.
Perhaps his most eye-catching performance came during qualifying at Monza, in tricky, wet conditions that would have made him one of the favourites to crash out. Again, that was only a brief glimmer as he has been well and truly schooled by Massa in qualifying throughout the season.
However, he defied those expectations with a very impressive P4 in qualifying in Italy and, because of penalties to Max Verstappen and Daniel Ricciardo, became the youngest driver to ever start on the front row of the grid.
But the positives are at least equalled out by the negatives this season.
If you look back at the later races in the season at Brazil and Abu Dhabi and the way he butchered the car there, it shows he still has quite a long way to go and a lot of work to do over the winter, to prove his doubters wrong once and for all.
An 8.5 is pushing it, a 5 would probably be a more realistic assessment of his up-and-down season.
Renault
Nico Hulkenberg
Qualifying score v team-mate: 3-1
Race battle v team-mate: 2-1
Best finish: 6th (Spain, Silverstone, Belgium, Abu Dhabi)
Nico Hulkenberg spent most of the 2017 season carrying Renault on his back given Jolyon Palmer's inability to regularly deliver points for the Enstone team.
But 'The Hulk' is another driver who enjoyed a strong start to the season with five points-finishes, only to then become one of the main victims of Renault's reliability problems which became more prevalent as the season developed.
We've only managed to get a glimpse of Hulkenberg being up against a much more competitive team-mate but, if the early evidence is anything to go by, then we will be in for a treat watching him and Carlos Sainz battle it out next season.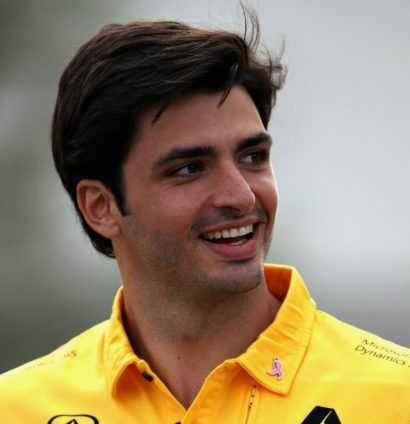 Carlos Sainz
Qualifying score v team-mate: 1-3
Race battle v team-mate: 1-2
Best finish: 6th (Monaco)

It was a season for Sainz where he ultimately got what he wanted…sort of. After starting his fourth year with Toro Rosso, the Spaniard got a very bad case of itchy feet and, in Austria, he stated his desire to drive for Red Bull.
That still may happen, but for now he is in another holding pattern at Renault after being a pawn in the engine deal game. He was able to start his new chapter a little earlier than expected once Renault gave Jolyon Palmer a big enough wheelbarrow of cash to leave and he slotted seamlessly into the team with a commendable P7 at the United States Grand Prix on debut.
With Max Verstappen's long-term future sealed with Red Bull, it leaves Sainz looking to pounce on Daniel Ricciardo's should the Aussie decide to leave the team at the end of next season.
For now, Sainz finds himself in the same situation as he did at Toro Rosso in that he is still viewed as a back-up option in Red Bull's plans.
If a opportunity at Red Bull does not come Sainz's way for 2019, he may be better served staying at Renault if they can continue their upward trajectory.
Toro Rosso
Pierre Gasly
Qualifying battle v team-mate: 1-1
Race battle v team-mate: 2-1
Best finish: 12th (Brazil)
Good things come to those who wait and, in Gasly's case, it would have felt like an eternity after failing to land the Toro Rosso seat ahead of the 2017 season.
Whilst staying on as a reserve driver, the Frenchman headed for the Super Formula series in Japan with Team Mugen and joined Renault for a brief cameo in Formula E. Toro Rosso eventually threw Daniil Kvyat onto the scrapheap and, with the Malaysian Grand Prix on the horizon, Gasly was finally given the call.
His bedding-in period in Formula 1 was disrupted by a trip back to Japan to compete in the Super Formula finale (where he had a chance of becoming champion) but bad weather meant both races were cancelled and he could have competed in the United States Grand Prix after all.
Even though Kvyat delivered a points finish on his fleeting return in Austin, Gasly was given the seat back and has made a promising start to his Formula 1 career.
He still awaits his first World Championship point, but he has adjusted quickly to Formula 1 and showed good consistency in the process.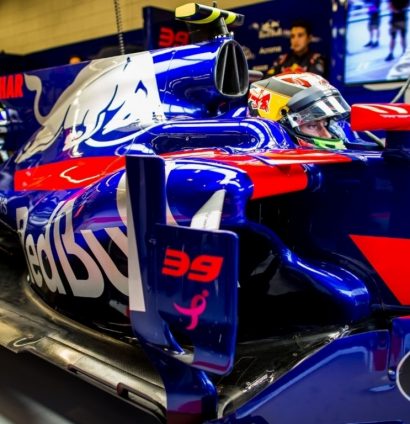 Brendon Hartley
Qualifying battle v team-mate: 1-1
Race battle v team-mate: 1-2
Best finish: 13th (USA)
With Carlos Sainz departing for Renault and Pierre Gasly away in Japan, an opportunity to race in Formula 1 at the United States Grand Prix finally came to Brendon Hartley seven years after being dropped from Red Bull's young driver programme.
The New Zealander went away, honed his craft, and forged a strong relationship with Porsche where he became a two-time World Endurance champion and a Le Mans winner.
Those credentials and a quick call to Red Bull advisor Dr Helmut Marko put him back on the Formula 1 radar, but he has endured a frustrating start to his career due to the late-season unreliability of the Renault engine.
After finishing 14th in Austin, back-to-back retirements have followed in Mexico and Brazil; but, by this point, he had already been told he was being kept on for the 2018 season.
Hartley has not been able to really showcase his talent in Formula 1 just yet, but there is absolutely no doubting his commitment and dedication to racing.
In the space of just two months, Hartley competed in the following events: Petit Le Mans, 6 Hours of Fiji, US Grand Prix, Mexico Grand Prix, 6 Hours of Shanghai, Brazilian Grand Prix, 6 Hours of Bahrain and the Abu Dhabi Grand Prix.
However, the jury is still out on whether Toro Rosso were right to make their sudden in-season driver changes and it will be very intriguing to see if the Honda engines will allow Hartley and Gasly the chance to shine and justify their selections.
Mark Scott