We conclude our mid-season analysis of all 20 drivers by taking a look at the big dogs at Mercedes, Ferrari and Red Bull…
Mercedes
Lewis Hamilton
Qualifying battle v team-mate: 6-5
Average qualifying position: 3
Best finish: 1st (China, Spain, Canada, Silverstone)
Percentage of team's Championship points: 53% (188 points)
Lewis Hamilton said it best when describing his season as a "rollercoaster" ride. For every extreme up like Canada and Silverstone – stunning pole laps providing that extra thrill – there have been gut-wrenching downs in Russia, Baku and Austria and, most notably, at Monaco.
Hamilton is the one that struggles more to get in sync with the Mercedes W08 – the balance of the car being the main issue in Russia and Monaco as opposed to Baku (loose headrest) and Austria (gearbox penalty) – but, when both driver and car are on the same page, he is pretty much unstoppable.
Those utterly dominant performances that he has managed so far this season is why Hamilton is still the odds-on favourite for the 2017 title despite trailing Sebastian Vettel by 14 points at the summer break.
With the exception of Singapore, the rest of the 2017 calendar looks a little more favourable for Hamilton to overturn that deficit but he cannot afford too many more off-weekends as Valtteri Bottas and Sebastian Vettel have both proven that they can inflict maximum damage.
On the Hamilton-Bottas dynamic, there is a lot more respect and goodwill between the pair, even though it is early days in the relationship, as shown by Hamilton giving P3 back to the Finn at the Hungarian Grand Prix. He certainly would not have done that for Nico Rosberg and vice versa.
But, at this stage, that particular act of kindness is perhaps a sign that Hamilton is comfortable with the fact he is the quicker driver of the duo and is not immediately threatened by him. If the roles were reversed, you get the sense there would be no more Mr Nice Guy.
Valtteri Bottas
Qualifying battle v team-mate: 5-6
Average qualifying position: 2.64
Best finish: 1st (Russia, Austria)
Percentage of team's Championship points: 47% (169 points)
Considered the 'safe' option as Nico Rosberg's replacement, Valtteri Bottas has settled very well into life at Mercedes and has no doubt earned a contract extension by already exceeding expectations.
The early signs were not particularly great in Bahrain, with Bottas letting Hamilton through twice in only the third race of the season. But, since then, he has gone from an undoubted number two driver to a genuine outsider for the title and for that he deserves credit.
While Bottas has not yet displayed the ability to take the W08 to the extreme highs like Hamilton can, the manner of his victories in Russia and Austria are still impressive given the amount of pressure he was under on both occasions from Sebastian Vettel.
Even though he was brought in on an initial one-year deal and viewed as a stop-gap, Bottas has fully immersed himself with the team and has so far acted as the perfect antidote following the toxic situation that developed between Hamilton and Rosberg.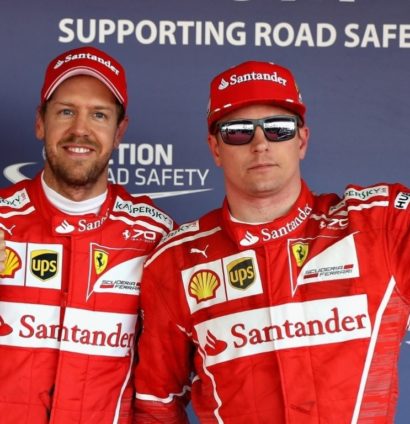 Ferrari
Sebastian Vettel
Qualifying battle v team-mate: 8-3
Average qualifying position: 2.18
Best finish: 1st (Austria, Bahrain, Monaco, Hungary)
Percentage of team's Championship points: 64% (202 points)
Now that he has a car capable of taking the fight to Mercedes, we have witnessed the good and ugly signs of the old Sebastian Vettel.
The ugly side obviously came out at Baku when he saw more than just the red of his Ferrari by barging into Lewis Hamilton but, that massive error in judgment aside, this has been a seriously impressive season so far for the four-time World Champion.
He made a big opening statement in Australia by claiming a first win in Ferrari colours in 28 races and, Silverstone aside when his tyres went pop, has achieved a level of consistency that nobody else has been quite able to match.
He did not finish outside of the top two places until round seven in Canada, and even then he still managed to limit the damage with a fine recovery drive which was topped off with one of the overtakes of the season on Esteban Ocon at Turn One.
The German is under no threat whatsoever from team-mate Kimi Raikkonen and this now a case of him keeping his cool and hoping he can keep right on the tail of Mercedes. The way in which he dealt with his steering issues in Hungary and still managed to win was his most impressive victory in 2017 to date.
He may have a 14-point lead in the World Championship, but you suspect the very best we have seen from Ferrari is still not as good as when the Silver Arrows are firing on all cylinders.
Kimi Raikkonen
Qualifying battle v team-mate: 3-8
Average qualifying position: 3.18
Best finish: 2nd (Monaco, Hungary)
Percentage of team's Championship points: 36% (116 points)
A combination of a lack of pace and some dreadful race strategies has seen Raikkonen become a tamed driver at Ferrari. We do get to see the Finn somewhere nearer to his best on the odd occasion but he just cannot operate on Vettel's level.
As a result, there is a huge gap between the pair in the World Championship standings and Raikkonen is to blame for why the Scuderia are losing ground on Mercedes in the constructors' standings.
Ferrari boss Sergio Marchionne recently labelled Raikkonen "a laggard", and while it hurts to see criticism for someone as lovable as Kimi, you have begrudgingly accept that label is probably justified.
Ferrari do walk over all of him in favour of Vettel, but Raikkonen himself has not provided sufficient evidence for why that should stop.
He insists he is at Ferrari to win, but that is only getting harder and harder to believe each time he says it. He has carved out a safe and comfortable role at Ferrari now being second-in-command behind Vettel and it will be the same story next season, too.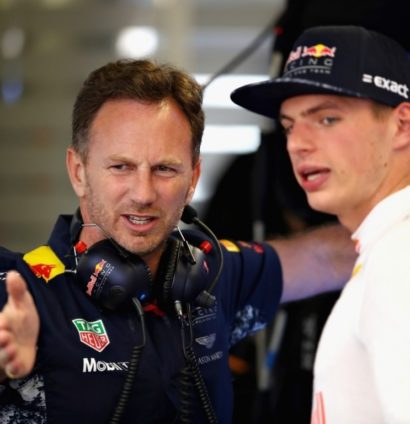 Red Bull
Daniel Ricciardo
Qualifying battle v team-mate: 4-7
Average qualifying position: 7.45
Best finish: 1st (Baku)
Percentage of team's Championship points: 64% (117 points)
The Formula 1 paddock would be a lot gloomier if Daniel Ricciardo wasn't around with his infectious personality and big cheesy grin. He continues to be great value in interviews despite the fact that Red Bull are stuck in a rut.
Ricciardo's car is more at peace with him than Max Verstappen is with his, but the Aussie has been left in the unfortunate position of having to feed off the scraps given to him from those further up the chain.
The unlikely victory in Baku was the perfect example of that, which in turn was part of an impressive five-race run of podium finishes for the Aussie.
Red Bull have ultimately fallen back this year after they emerged as the main rivals to Mercedes in 2016, but at least Ricciardo has been able to provide the team with a few rays of sunshine.
Max Verstappen
Qualifying battle v team-mate: 7-4
Average qualifying position: 6.55
Best finish: 3rd (China)
Percentage of team's Championship points: 36% (67 points)
It is difficult to decide whether the 2017 form book of Max Verstappen or Fernando Alonso makes for the more depressing read.
Verstappen's World Championship points haul of 67 points is in no way a reflection of the Dutchman's obvious talent. Nobody deserves a haunting run of five race retirements in seven races, least of all a driver who can light up a race as good as him.
His podium finish in China was the latest race to add to the collection, but it has not got any better than that result in the nine races to have followed.
Verstappen may still be a teenager and have plenty of years ahead of him in Formula 1, but his increasingly critical assessment of Red Bull is showing he is in no mood to keep biding his time before he can mount a World Championship bid.
If Red Bull are unable to provide the car for him to do that next year, then somebody will pay the big bucks for him instead. He is simply too good to be overlooked.
All average qualifying positions are before any penalties were incurred
Mark Scott