DTM racer Auer in talks with 'several' F1 teams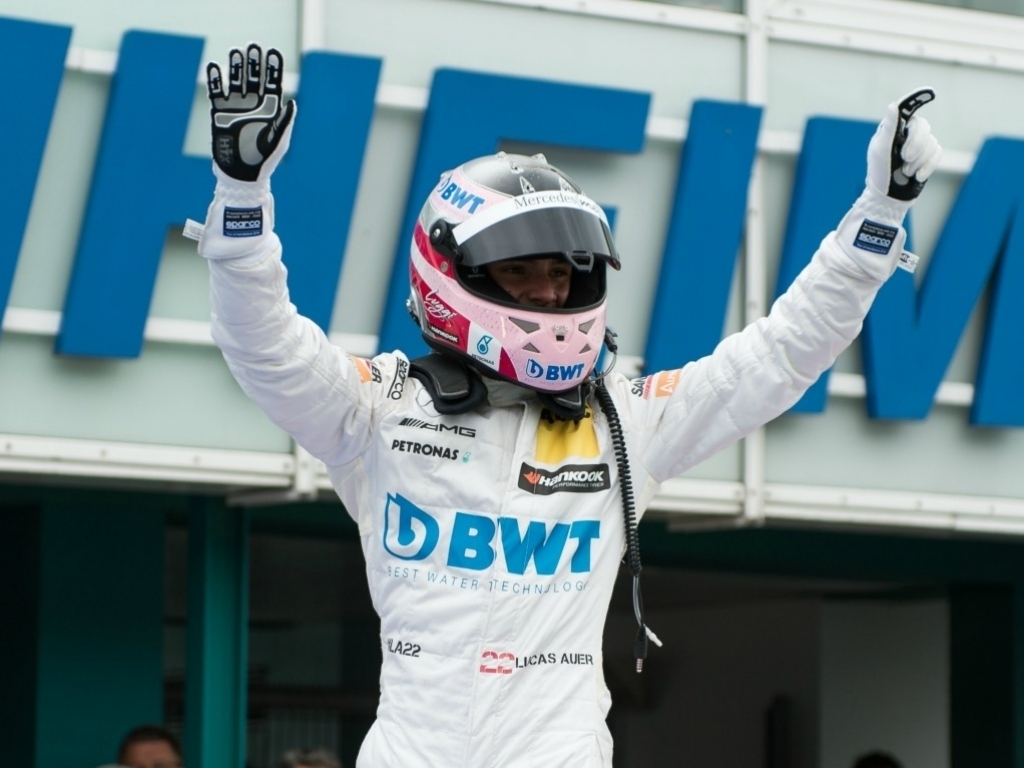 DTM racer Lucas Auer, nephew of ex-Formula 1 driver Gerhard Berger, has claimed he is talking to "several" Formula 1 teams about potential testing appearances.
There have been strong rumours that the 22-year-old Austrian, who sits fourth in the DTM series this season, would debut for Force India at the test which follows the Hungarian Grand Prix.
Both Auer and Force India share the same BWT sponsor, but Force India would not confirm such a deal has been made at this stage.
"Until now, we have not announced anything," said a Force India spokesman.
"We confirm the driver lineup for the tests usually two weeks beforehand, so there will be no information until Silverstone."
But, Auer claims that he has spoken to Force India and that they are not the only interested party.
"Talks with Force India are already known, but I am in contact with several other F1 teams otherwise," Auer added.
"I will not go into details. Let's leave it at that and focus on the DTM races next weekend."