Ferrari deny picking a number one driver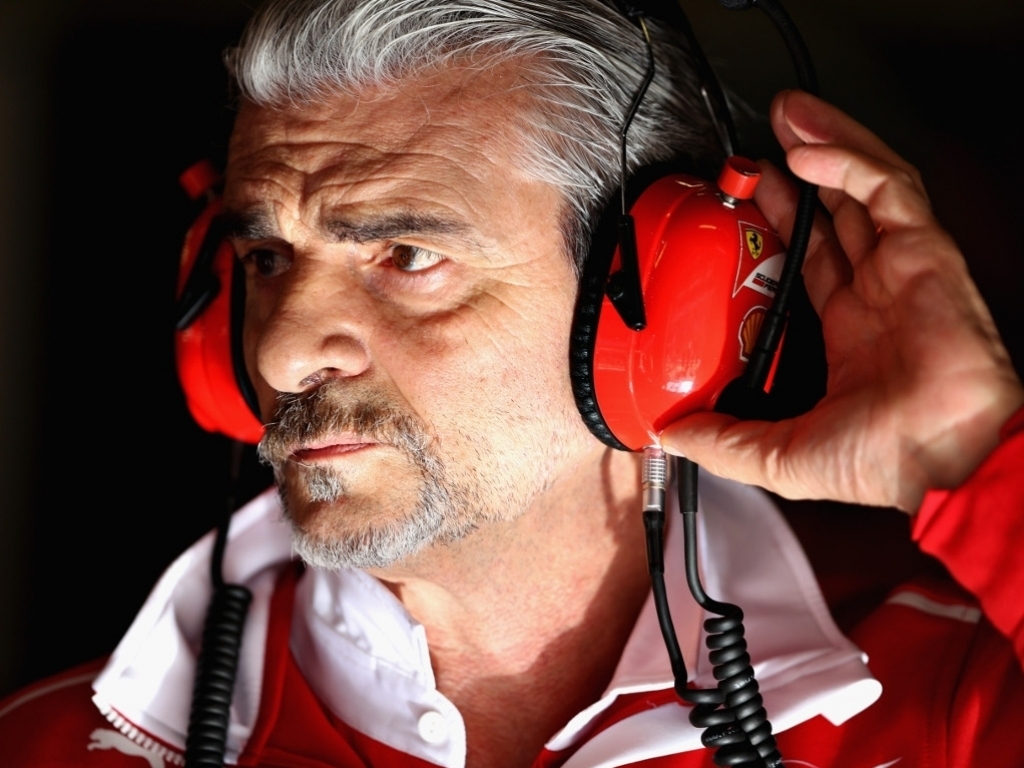 Maurizio Arrivabene insists Ferrari do not have a number one driver as they need both to win the Constructors' title as it is the team "above anything".
With Ferrari's strategy call in Monaco clearly favouring Sebastian Vettel over Kimi Raikkonen, Lewis Hamilton as well as various pundits stated that it was a clear indication that Ferrari have chosen Vettel as their number one driver.
The German has refuted this, as too has Raikkonen.
Now it is team boss Arrivabene's turn.
"No," was his firm reply when asked if Ferrari now had a clear number one and number two driver.
"I was reading after Monaco and hearing a lot of speculation about number one and number two. I always said that it's not that situation in the team.
"We are looking forward to the Championship. We do all our best for the Constructors' Championship. To be able to do well in the Constructors' Championship, you need two drivers.
"This is very important for the house, this is very important for Ferrari. It's the only trophy. That trophy, if you are able to win that trophy, stays at home. The Drivers' trophy goes to the driver, of course.
"I was very, very clear since the beginning of the season in our rule of engagement, the team it's above anything. But, until the numbers, they're not going in one direction or in the other direction – I'm talking about the drivers – no team orders. This is very, very clear.
"The drivers know about this, they accept it and I think what's happening in Monaco, I was… let me say I was also a bit laughing when I heard all these comments – because it's not the reality. There's no problem in between the drivers.
"We are looking as Ferrari to the Constructors'. The Drivers' Championship is their job. They are free to do it, until the numbers are going clearly in one direction or the other. In that case, we apply our rules of engagement – but not now, and not in Monaco."