Ferrari go more aggressive for British GP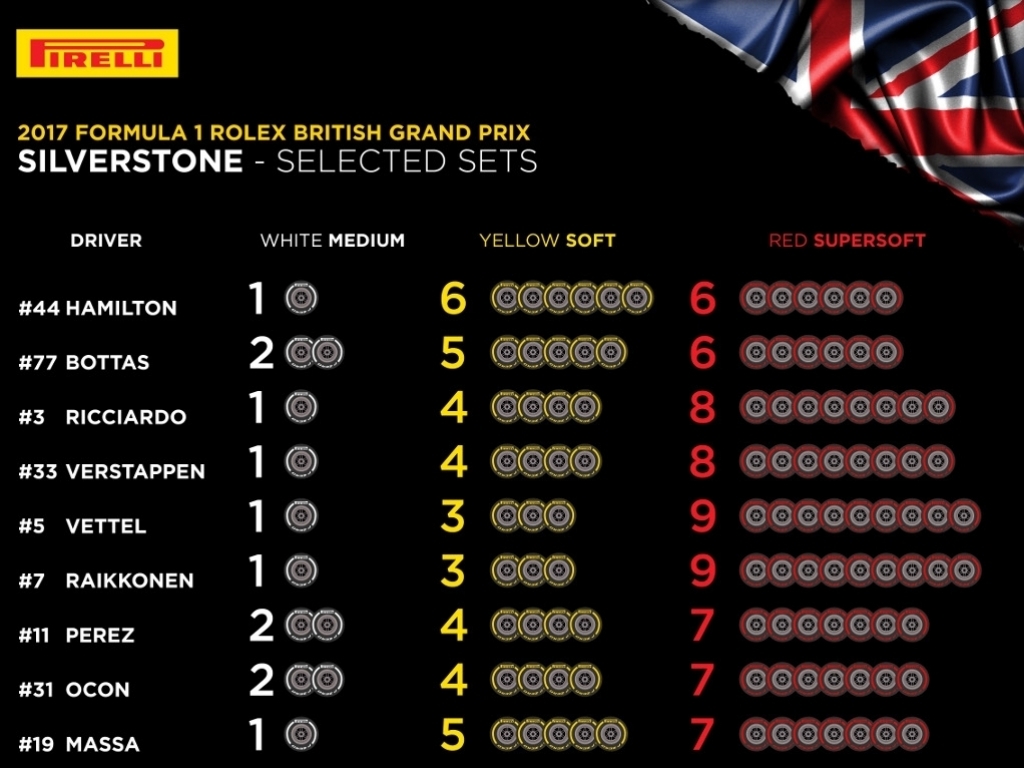 Ferrari have adopted an aggressive tyre selection for July's British Grand Prix with nine sets of the supersoft Pirellis to Mercedes' six.
While at some grands prix the championship protagonists have mimicked their choices, for Silverstone they have taken two different routes.
Sebastian Vettel and Kimi Raikkonen have nine sets of the supersofts, three softs and one medium.
Mercedes' Lewis Hamilton has six supersofts, six softs and one medium while his team-mate Valtteri Bottas has five seconds and two mediums.
It is, however, McLaren who have yet again gone the most aggressive with ten sets of the supersoft tyres, two softs and one medium.