It was an action-packed Bahrain Grand Prix, but there was a second unsafe release of the weekend between Ferrari and Kimi Raikkonen which marred Sebastian Vettel's victory.
There was time for Vettel to catch up with the old boss Bernie Ecclestone ahead of the race.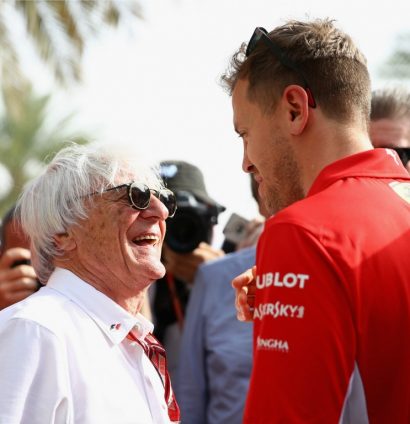 And a rather more tense-looking discussion between Lance Stroll's father, Lawrence, and Williams' chief technical officer Paddy Lowe…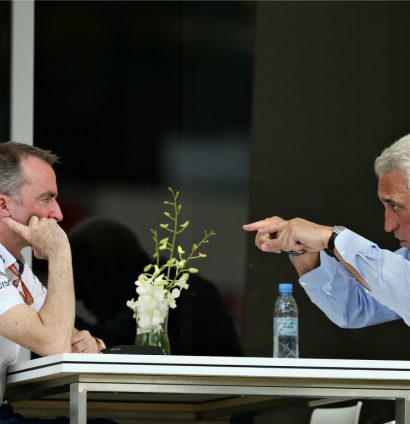 The Red Bull boys are always on brand…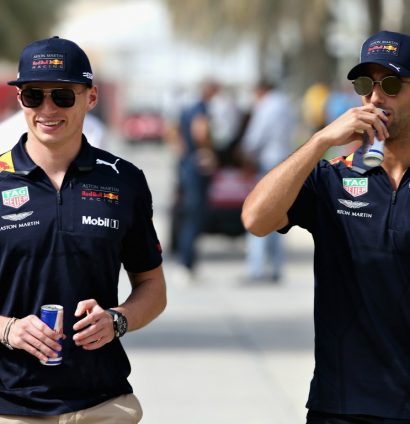 Lewis Hamilton was all smiles as he made his way to the Drivers' Parade. An intriguing evening ahead for the Brit starting from P9.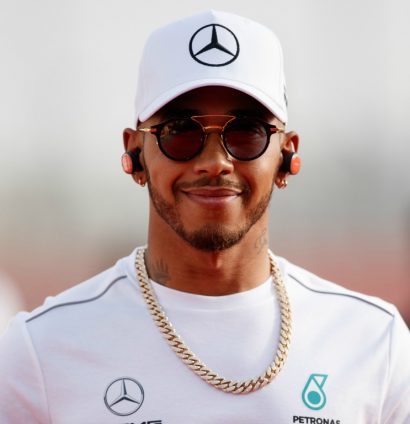 Perfect conditions for racing, with the track temperature dropping to a more manageable level.
Temperature dropping, sun setting…

A beautiful evening for a motor race 🌃#BahrainGP #F1 pic.twitter.com/zaIx9Iizzg

— Formula 1 (@F1) April 8, 2018
Sebastian Vettel got off to a flying start, while Valtteri Bottas managed to get the jump on Kimi Raikkonen.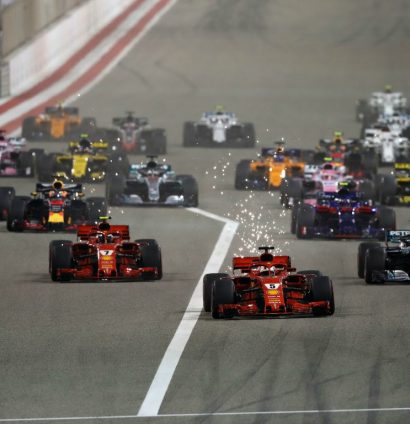 It was a disastrous start to the race for Red Bull, though, with both Daniel Ricciardo and Max Verstappen forced to retire.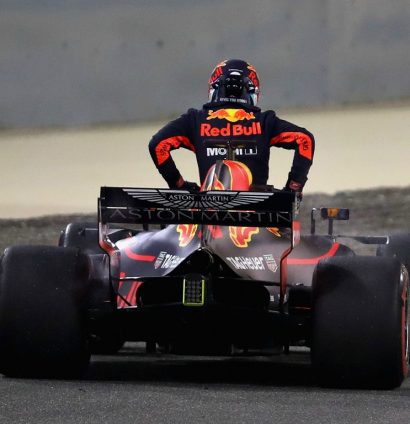 After the VSC ended, Hamilton lit up the track with a triple overtake all in move to fly up the leaderboard…
Three for One Special served up by @LewisHamilton @FiftyBuckss #F1 #BahrainGP @MercedesAMGF1 pic.twitter.com/sYtdNROZ5X

— Peter Leung (@BaronVonClutch) April 8, 2018
Hamilton managed to hold up Vettel, but not for long.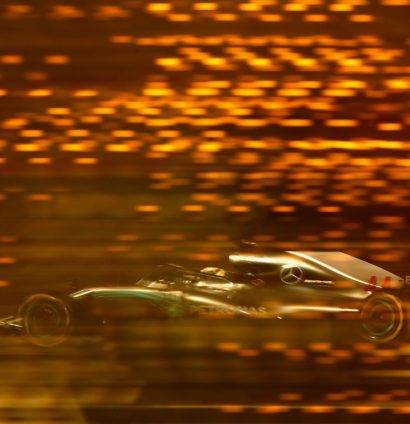 With plenty of on-track squabbles, the key flashpoint came after another unsafe release from Ferrari involving Kimi Raikkonen, injuring a mechanic in the process.
Kimi Raikkonen ran over one of his crew members leaving the pits. It's kinda gnarly, so click at your own risk. pic.twitter.com/3rqFSPgN4Y

— Nick Bromberg (@NickBromberg) April 8, 2018
Ferrari confirmed the mechanic was taken to hospital for treatment.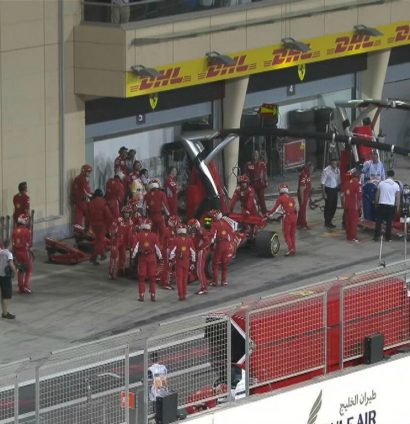 Back out on track, a gripping finale was in store, with the front three of Vettel, Bottas and Hamilton all on very different strategies.
INITIAL CLASSIFICATION (LAP 43/57)

One stop? Two stops?

Vettel still leads the way in the desert

#BahrainGP#F1 pic.twitter.com/IjmdBQzmp1

— Formula 1 (@F1) April 8, 2018
Bottas began to charge down Vettel in the closing laps with fresher medium tyres, but the German held on for dear life for his second successive win of the season.
What a race!
Bittersweet WIN for #Seb5 and for the Scuderia, great performance but we are all waiting for the medical bulletin for our mechanic #BahrainGP pic.twitter.com/YKhti68Xpv

— Scuderia Ferrari (@ScuderiaFerrari) April 8, 2018