No sooner had the covers come off the Mercedes W09, Ferrari were hot on their heels with the officially unveiling of their 2018 challenger – the SF71H.
Ferrari re-emerged as Mercedes' main title threats in 2017 after a strong pre-season was followed up by four-time World Champion Sebastian Vettel spearheading the Scuderia's revival.
The German headed into the summer break with the World Championship lead, but his and Ferrari's challenge would eventually fade away as dreaded DNFS and reliability issues took hold.
But Ferrari will be hoping those issues will be a thing of the past with the successor to last year's SF70H.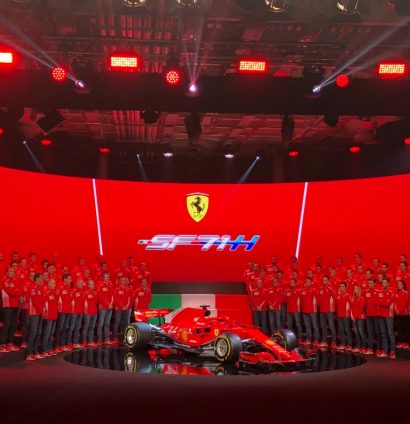 Toro Rosso, Mercedes and McLaren have all been victim to leaked images of their new cars so far, but Ferrari managed to keep their challenger under wraps until the official launch time of 1400 GMT on Thursday.
Ferrari confirmed at launch that the new car has a longer wheelbase compared to last year and more aggressive-looking sidepods.