First image of Mercedes' W09 shakedown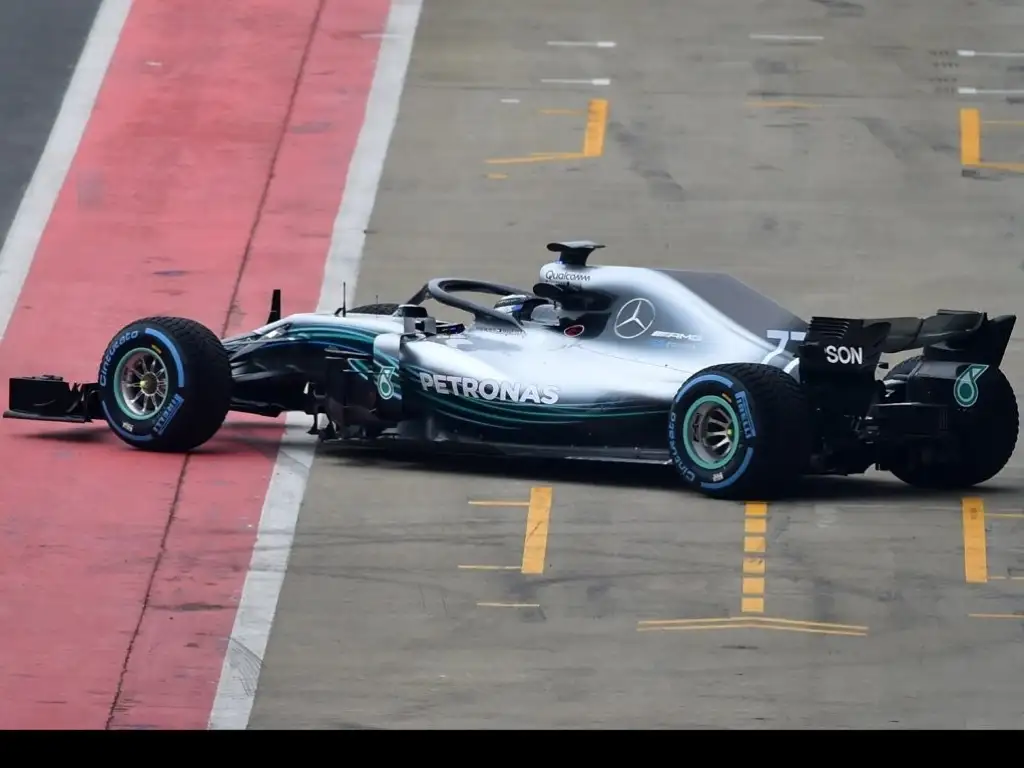 Mercedes' W09 has broken cover a little earlier than planned with a photograph of the new car leaked on social media.
Just a day after Toro Rosso's STR13 was unveiled through a leaked photo, Mercedes's W09 has greeted the world in a similar fashion.
The new car, which will be officially unveiled at 12:10GMT at Silverstone, features a tweaked livery and the controversial Halo.
Unfortunately for Mercedes, Sky Sports are reporting that the car didn't get very far on its first run, breaking down in the pit lane.
Mercedes are conducting a day of filming during the unveil meaning they can cover a maximum of 100kms.