Five iconic Hungarian Grand Prix wins
The Hungarian Grand Prix is almost upon us, and Planet F1 have dusted off the history books to pick out five memorable victories in Budapest.
Nigel Mansell 1989
It is apparently difficult to overtake at the Hungaroring, but try telling that to Nigel Mansell who described his second win at Ferrari as one of the "best ever" in his career.
A combination of tyre and traffic problems saw Mansell qualify all the way down in 12th on the grid. However, that was soon forgotten about when he flew up to eighth by the end of the first lap.
He then passed Thierry Boutsen and Alex Caffi in quick succession to help him up to fifth then promptly charged down a 17-second gap to the race leaders. Mansell zoomed past Alain Prost for third, before benefitting from Riccardo Patrese's problems with a holed radiator.
A brief lift-off from then race leader Ayrton Senna allowed a relentless Mansell to pass the Brazilian and was able to storm to a 25-second victory.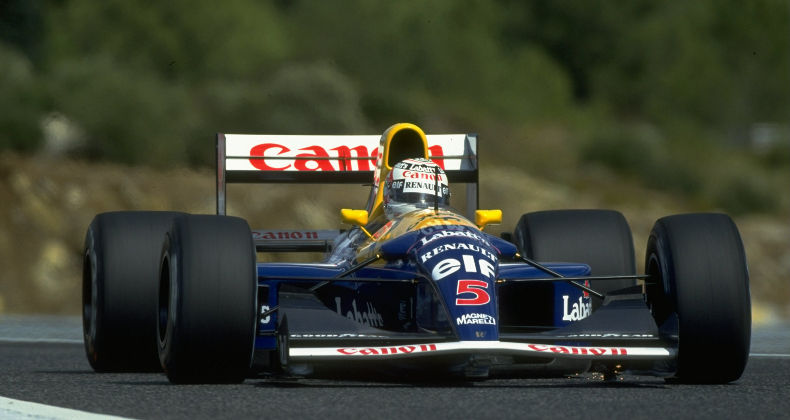 Jacques Villeneuve 1997
Villeneuve may have won, but it was how he was able to record the victory that has lived long in the memory.
Defending world champion Damon Hill surprised many when qualifying third in his inferior Arrows-Yamaha car, but when he overtook race leader Michael Schumacher by lap 11, a shock win looked very much on the cards.
He soared into a 35-second lead but was eventually overtaken by Villeneuve on the very last lap in a cruel twist of fate. The problem? A throttle linkage failure caused by a broken washer – worth 50p.
Michael Schumacher 1998
The Hungarian Grand Prix is often won and lost in the pits, and Michael Schumacher and Ferrari provided a perfect example in 1998.
Mika Hakkinen and David Coulthard were all set for a dominant afternoon in their quicker McLaren-Mercedes cars, but the in-race decision by Ross Brawn to short-fuel Schumacher and switch to a three-stop strategy was a stroke of absolute genius.
The German was able to build up enough of a lead to still come out ahead of the pack after a third and final stop and keep the title race between himself and Hakkinen well and truly alive.
Fernando Alonso 2003
Five years later, a "dream came true" for Alonso who showed his world champion potential at a revamped Hungaroring.
His dominant 16-second win in Budapest re-wrote the F1 history books. At 22 years and 26 days old, Alonso became the youngest ever driver to win a Grand Prix, beating Bruce McLaren's record which had stood for 44 years.
Not only that, but he also became the first-ever Grand Prix winner from Spain and gave Renault their first win since Alain Prost won in Australia 20 years previous.
Jenson Button 2006
Jenson Button's victory will go down as one of the greatest first career wins of all-time. Starting from 14th on the grid, Button thrived in the wet conditions to win by a whopping 30 seconds.
It was the first win for a British driver for three years and close to seven years since the last Englishman (Johnny Herbert) had taken the checkered flag.
The wait for Honda was even longer, having gone 39 years since a chassis of their own had won a Grand Prix. The last before that being John Surtees' victory in the 1967 Italian Grand Prix.
Mark Scott