The wait is finally over: Formula 1 cars are back on track again in Barcelona for eight days of testing. But will we get the answers we are looking for?
There is always the temptation of reading too much into pre-season. The lack of available data can often lead to the timesheets not giving a truly accurate representation of a team's performance.
But, that being said, the 2017 winter tests – the first under the new aerodynamic regulations – did give some useful pointers for the season that followed.
So, with that in mind, here is what we are going to be looking out for over the testing period, which begins with the first four-day test on Monday, February 26.
Will Ferrari make another early statement?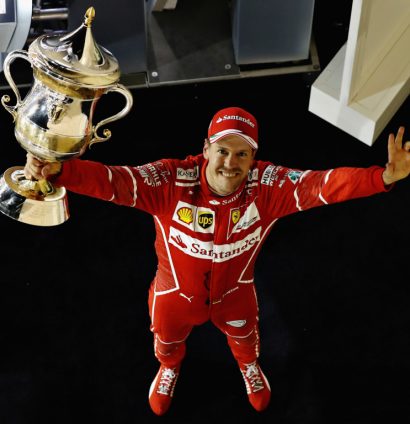 "I think Ferrari must be the favourites," said Lewis Hamilton at pre-season testing last year. "We are definitely not confident that we are in front."
While no doubt intended as mind games at the time, Hamilton's comments were part of the narrative that Ferrari were on course for a revival after a dismal 2016 campaign.
The Scuderia topped the pre-season timesheets in that season, too, before failing to winning any races – but last year's times, and reports that both Ferrari drivers were lifting off in certain corners, were simply too strong to ignore in the first year of the new aerodynamic regulations.
Ferrari were quickest on all four tyre compounds last year and Raikkonen's best time of 1:18.634 was seven tenths quicker than anyone else.
What followed was his team-mate Sebastian Vettel finishing on the podium in the first six races, three of which he won including the season opener in Melbourne.
The four-time World Champion still had the title lead going into the summer break before the challenge faded away. Can a more sustained attack follow in 2018?
It all firstly depends on whether Ferrari have been able to strengthen their hand once again in the off-season and, if they have, how much of it they want to show over the eight days of testing.
A season-long battle to the bitter end between Mercedes and Ferrari is leaving us frothing at the mouth, yet we saw last year that the Silver Arrows are by no means the finished article and have plenty of room for improvement as well.
Can Red Bull get off to a strong start?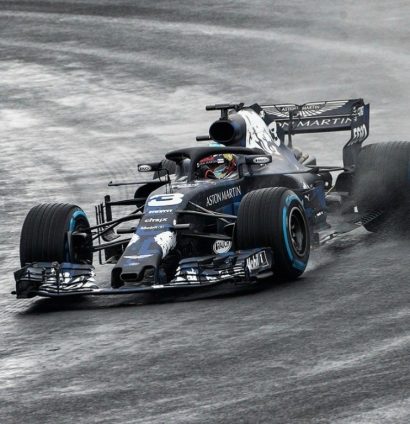 Ah, the enigma that is Red Bull. Largely dominant between 2010 and 2013 and now only capable of showing late-season success, turning up to the party when everyone else is starting to go home.
In a bid to try and arrest that frustrating trend, Red Bull brought forward their development date of the RB14 so that they could identify potential problems early. Initially holding them back last season was a correlation issue with the wind tunnel before they went on to outscore Ferrari in the second half of the 2017 season.
"We are focusing on a slightly earlier release target, which only involves about five days," said Horner last November.
"But the design is so concertinaed and production schedules so tight, that those five days are actually pretty valuable in terms of being on the front foot rather than the back foot.
"Our intention is to try to turn up at the first test in a position to knock about 100 laps out [per day]."
However, what won't have helped the plan to start on the front foot is Daniel Ricciardo's crash at Silverstone during a filming day, following the RB14's launch.
Teams are restricted to only 100km of running on these days, but the Aussie still managed to damage the nose, suspension, floor and wing of the new car.
Unsurprisingly, Red Bull have been quiet on the incident other than to confirm that the rumours of the crash were true. Hopefully for them it is just a minor hiccup this time and not something that will eat into their precious time at testing.
Can Robert Kubica prove his worth straight away?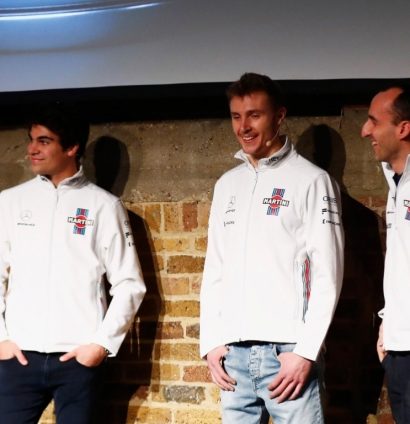 Williams' 2018 driver line-up may well have been resolved at long last in January, but the clamour for the full return of Robert Kubica to the Formula 1 grid will not be dying down any time soon.
Having being forced to settle with a reserve driver role with the team, Kubica has taken something as opposed to nothing in the hope that he can keep his dream alive and, judging by his latest comments, he is no mood to give up just yet.
"I think I have to be proud and happy for what I achieved, from where I was coming and the situation I was in," Kubica told ESPN at the Williams launch.
"It can always be better but we have to be honest; I know myself it was much worse and it could be much worse. I think I can be happy and we have to thank everybody who helped me achieve what I achieved.
"Of course there were high expectations but I think we are closer than ever, so let's keep fighting and keep working and trying to deliver as best we can."
Lance Stroll and Sergey Sirotkin will be using the winter tests to ease their way into the 2018 season; but, for Kubica, who will also be driving in Barcelona, it is another opportunity to show Williams, or another team for that matter, that he can still produce competitive times worthy of a place in Formula 1 despite his physical limitations and the eventual snub for this year.
A firm eye will be kept on the times he manages to post up, no matter how many times we are warned of the perils of pre-season testing.
Will McLaren hit their pre-season targets?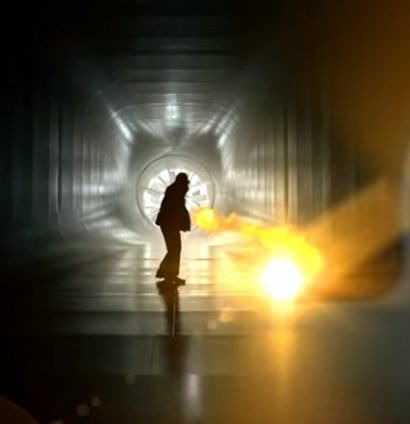 Barely a day has gone by in the off-season without hearing from McLaren, such is the buzz surrounding the team as they replace a coughing and spluttering Honda engine with a Renault power unit.
The stats from the 2017 winter tests made for very sorry reading at McLaren-Honda. They completed 159 laps fewer than any other team at the Circuit de Catalunya and their longest stint was a dismal 11 laps.
It culminated in the image of the covered-up MCL32 on the back of a recovery truck being the most prominent one and, as the recent Amazon Prime documentary showed, left McLaren fearing they would lose their star driver in Fernando Alonso as a result.
But now the outlook looks a whole lot brighter and the first target will be to make sure their figure of 425 laps completed in 2017 testing becomes dead and buried once and for all.
They have set the bar very high compared to last season, with the plan being to complete 500km of running every day in Barcelona – equivalent of the 100-lap marker that Red Bull have set for themselves.
But we know Renault's engine is far from reliable itself after an avalanche of retirements led to a very public fall-out with Toro Rosso last season. It would be remarkable if McLaren were to plunge the same depths with Renault as they did with Honda, yet the new partnership may not yield the massive improvement that many are expecting.
Can Sauber narrow the gap?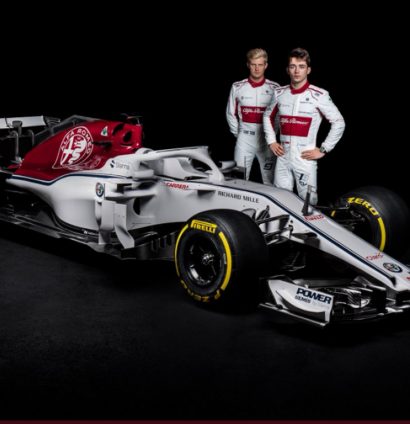 Could the biggest improvement, in fact, come from another lowly team in Sauber? It will be interesting to compare their pre-season stats from last season now that they have a current-spec Ferrari engine packed into their new-look C37.
Already, Sauber do not feel like an afterthought any more. With a reinforced deal with Ferrari and Alfa Romeo joining as title sponsors, a raft of other companies have since followed suit with sponsorship deals.
Italian sportswear brand Kappa, Italy-based eyewear brand Carrera, Swiss watch manufacturers Richard Mille and Mexican telecom company Claro are all now on board with Sauber, who have gone from shopping at Aldi under former boss Monisha Kaltenborn to having their noses pressed up against the windows at Waitrose under the current regime spearheaded by Frederic Vasseur. There is a sense that better times are ahead.
While moves have been made to address the power of both brand and engine, there are encouraging signs from an aerodynamic perspective as well following the C37 launch last Tuesday.
The rear wing and bargeboard designs look very similar to its predecessor, but the air intakes have been positioned differently this year and a split-intake system similar to Red Bull's approach has also been taken. There are also newly-designed nostrils on the nose of the car to help with managing the air flow a little better.
And, just to add to the excitement, there is the small matter of a wonderful F2 World Champion and genuinely exciting talent in Charles Leclerc behind the wheel as well. It would be great to see Sauber mixing it up with the midfield as early as next week.
Mark Scott