We've given you numbers and statistics in our previous editions of Formula 1 vs Football. But now, in no particular order, we compare which of the biggest celebrities around the world that support Formula 1 and Football.
It is near impossible to rate which of these house-hold names holds the most notoriety so we are letting you, as the reader, be the judge of which sport has the most famous fans.
Ranging from tennis stars to Hollywood's elite, the list is quite varied. Some of them will surprise you and others not, but have a look anyway!
BROWSE THE PLANET F1 CHRISTMAS GIFT SHOP
Formula 1
George Lucas
Starting things off, the genius behind Stars Wars and Indiana Jones, George Lucas initially had aspirations of being a racing driver. But decided to switch to film-making instead. The four-time Oscar nominee is still seen around the Formula 1 paddock to this day.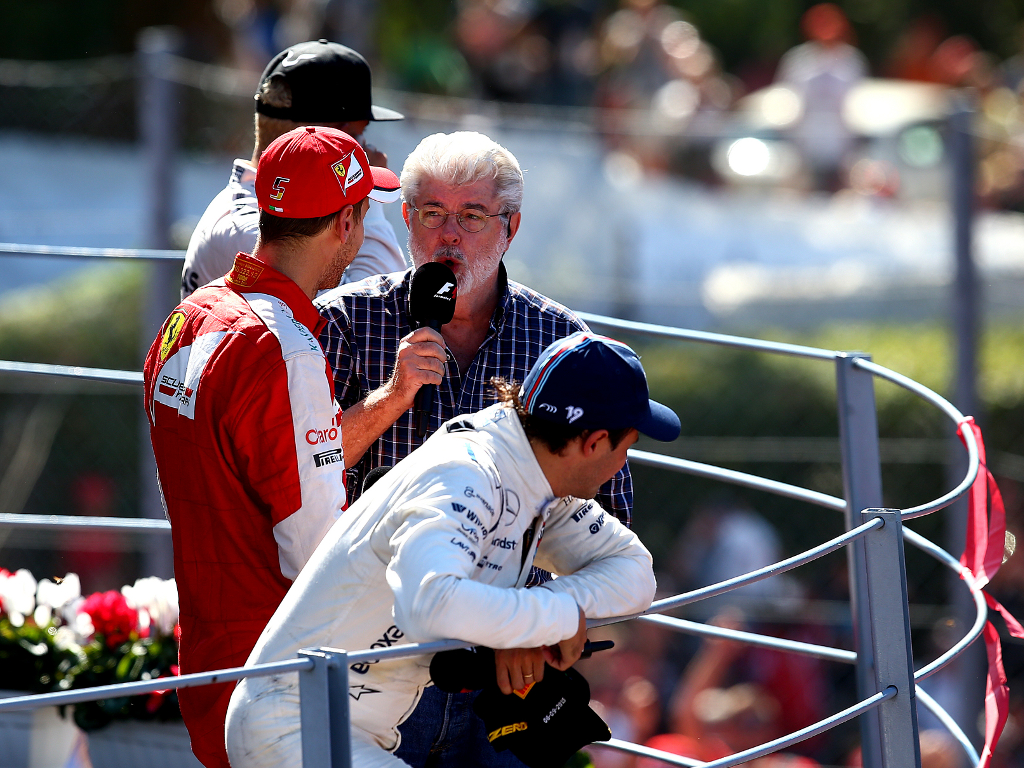 Matt LeBlanc
Since the hit TV show Friends ended back in 2004. Joey, otherwise known as Matt LeBlanc, has spent some of his time watching Formula 1, and could possibly reboot the Friends franchise with Kimi Raikkonen as his co-star.
Gordon Ramsay
When he's not at Hell's Kitchen, every now and then Gordon Ramsay makes his way down to the track and cheers for his mate Lewis Hamilton.
Here's an excited @GordonRamsay at the #USGP – he's backing @LewisHamilton! https://t.co/knTM8XATvS #F1 pic.twitter.com/533VTzT4Iu

— BBC Sport (@BBCSport) October 23, 2016
Cameron Diaz
Speed and thrills are no stranger to the flamboyant Cameron Diaz, which proved evident when she made an appearance at the 2013 Monaco Grand Prix.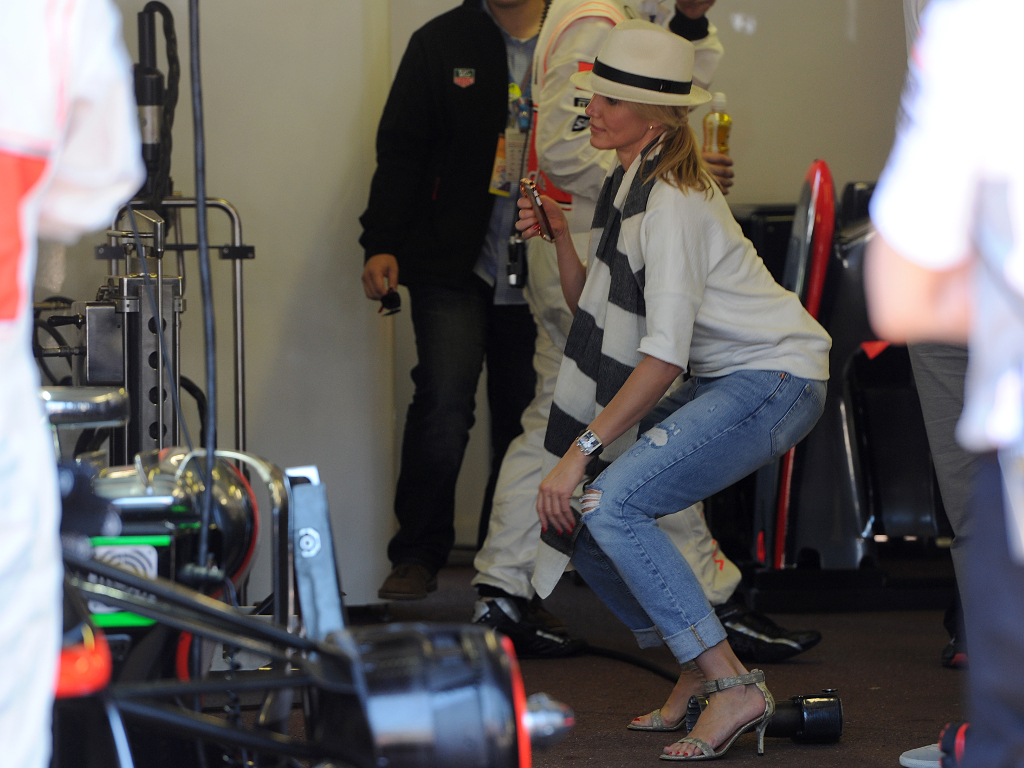 Rowan Atkinson
Mr Bean made his passion for racing public when he witnessed Felipe Massa and Lewis Hamilton collide at the 2011 Indian Grand Prix.
Antonio Banderas
Much like his character Zorro on the big-screen, Antonio Banderas is a huge fan of fellow Spaniard Fernando Alonso.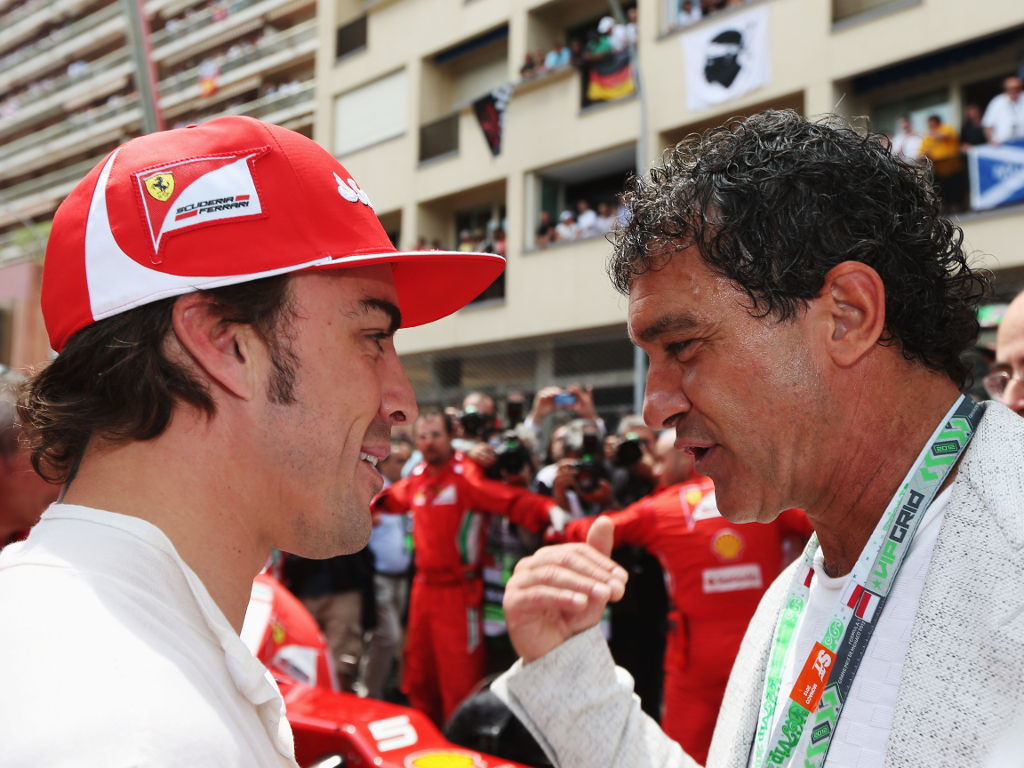 Slash
When a genius meets a genius it tends to have cataclysmic effects around the globe. However, there were a few raised eyebrows when Niki Lauda and Slash crossed paths at the recently concluded Brazilian Grand Prix.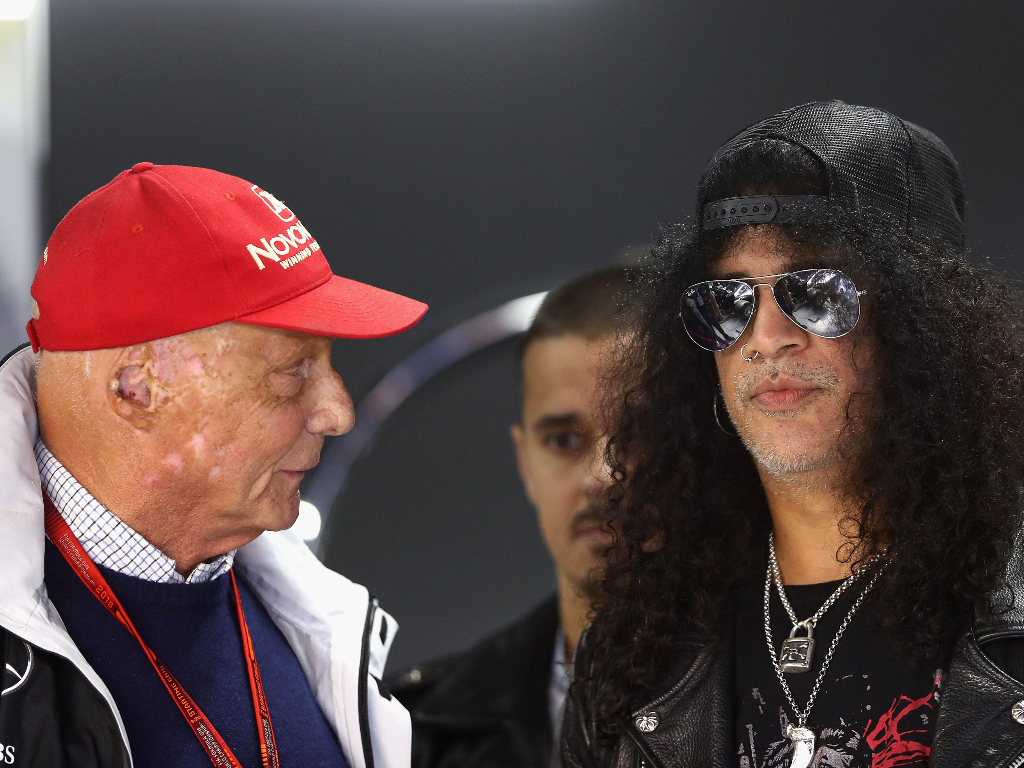 Will Smith
Other than Aryton Senna, Lewis Hamilton expressed his admiration for the Fresh Prince himself after the two met at the Monaco Grand Prix. Reports suggest that the meeting kick-started Hamilton's 2014 and 2015 World Championship run with Mercedes.
WIN A LEWIS HAMILTON SIGNED MERCEDES AMG PETRONAS Formula One Team™ Gear Ratio Clock!
Tony Parker
It seems Tony Parker loves having his name on things, like every sports star. The San Antonio Spurs point-guard is loved at Renault, mainly because he is sponsored by the French manufacturers.
Look at this … Thanks to @RenaultsportF1 my name was on the car! Who's next? #LetsRaceTogetherContest #ChineseGP pic.twitter.com/TzOGD9lyt9

— Tony Parker (@tonyparker) April 18, 2016
Football
Justin Bieber
Whether you love him or hate him, Justin Bieber is one of the most famous football fans on earth. However, it is still a mystery as to which club he actually supports. Despite the video below showing him visiting Chelsea FC, he has done this at a ton of franchises.
Lebron James
Need we say anymore about Lebron Jame's love for Liverpool FC? the club he also bought shares into? Here's a Facebook post: "s/o to Coach Klopp & the Reds. Excited to hear you boys are heading out to the West Coast!! If you need a walk on, I got your back #YNWA #LFC"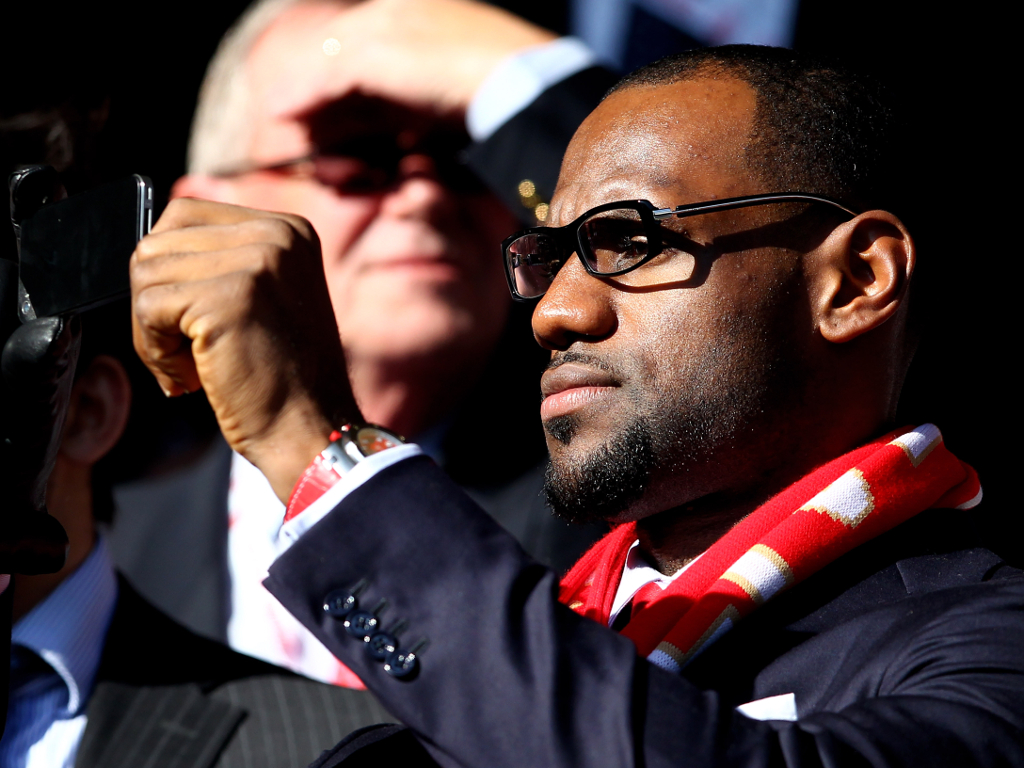 Daniel Craig
Staying at Anfield, James Bond has made no secret about being a Kopite. Daniel Craig even featured in Liverpool's questionable documentary Being: Liverpool, which was also narrated by another Liverpool FC fan Clive Owen.
Rafael Nadal
If being an honorary member at one of the biggest football clubs in the world doesn't make you a fan then you have some serious problems. Associating Rafael Nadal and Real Madrid is like associating him with tennis.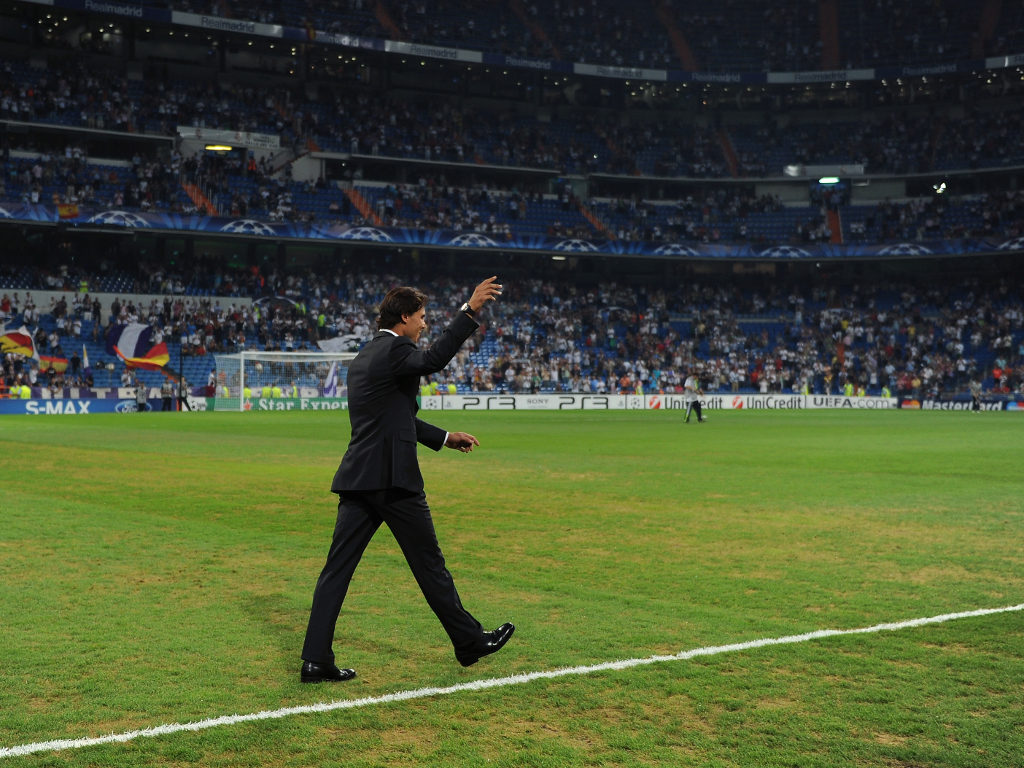 Usain Bolt
The fastest man alive is a huge Manchester United fan. The 'Sprint King' once even asked Sir Alex Fergusen for a trial at Old Trafford, and was being serious.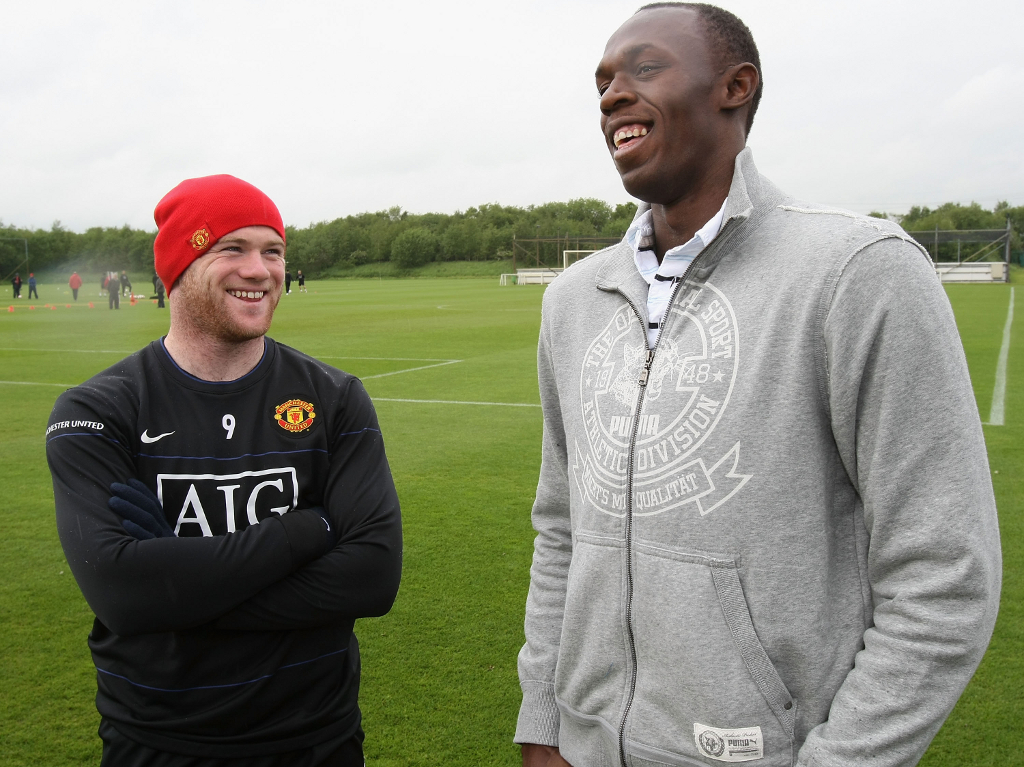 Rory McIlroy
Sticking with the theme of success, it is fitting that Rory McIlroy, who is a possible successor to Tiger Woods, supports Manchester United and is a frequent visitor of Old Trafford.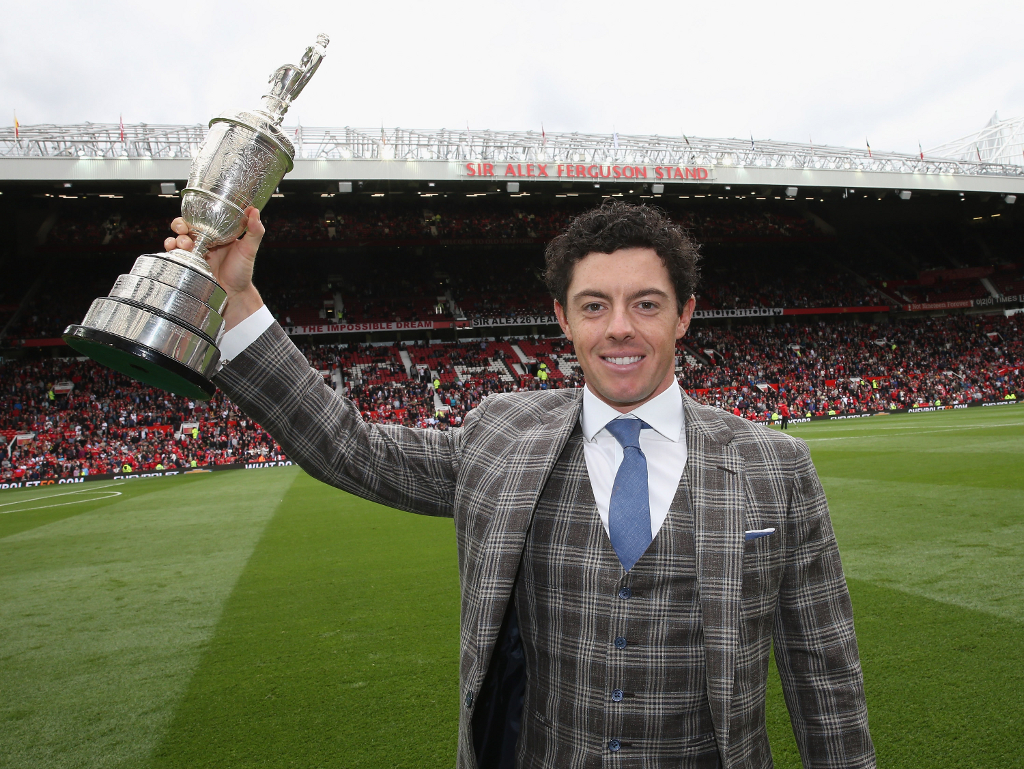 Gerard Butler
In a dream come true, 300 star Gerard Butler revealed being able to play for Celtic FC was one of the best moments in his life. It is not yet confirmed whether he shouted 'This Is Celtic!' on his debut.
Bill Gates
One way of gaining the support of one of the richest men in the world is to show how charitable you are. Fair Barcelona, fair play.
In Japan @BillGates and @jmbartomeu laud social work of FC Barcelona and @gatesfoundation https://t.co/qv8NZPQXLs pic.twitter.com/lHb6AF4UVD

— FC Barcelona (@FCBarcelona) December 16, 2015
Sylvester Stallone
Sylvester Stallone loves Everton FC so much the fictional boxing legend even wanted to buy the club when it was up for sale. He also included Goodison Park in his latest portrayal of Rocky Balboa in the movie Creed.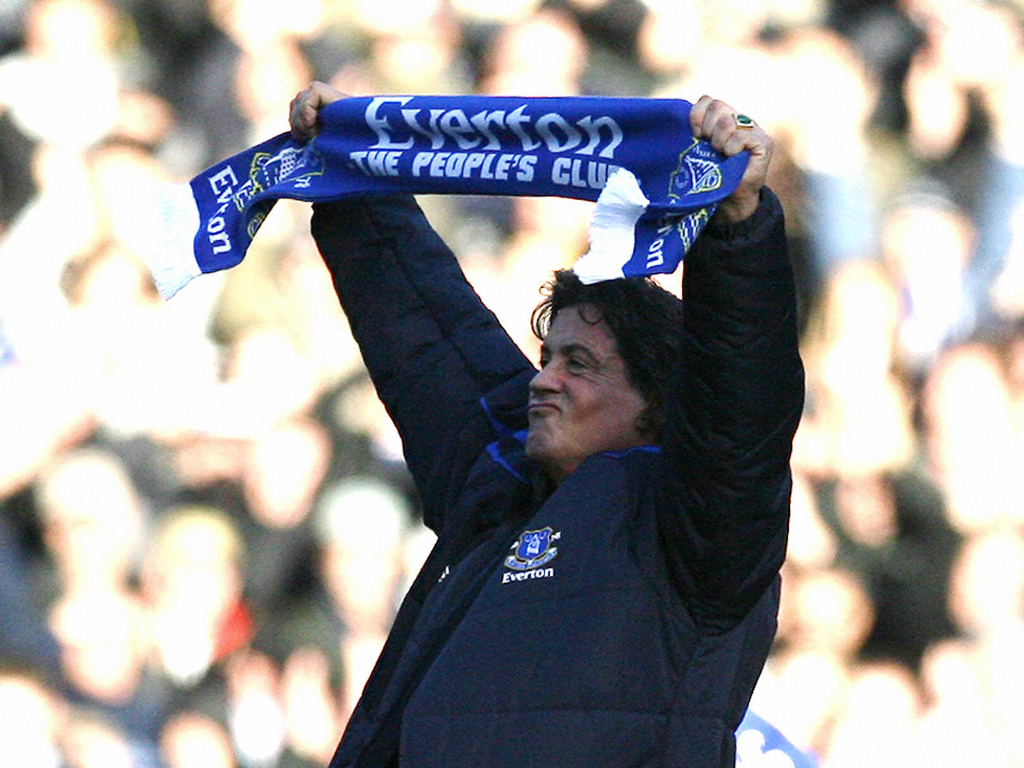 Elijah Wood
If you've ever watched the film Green Street Hooligans, you won't question why Frodo supports West Ham United.
@woodelijah The lord Of The Ring fans and follow West ham #COYI #WHU #KTF pic.twitter.com/fXTQK3BNRd

— Revi R Rachim (@sameoldvespa) February 25, 2014
With Christmas closing in, get some inspiration from the Planet F1 gift shop.
Kaylen Govender