FP1: Bottas quickest with new lap record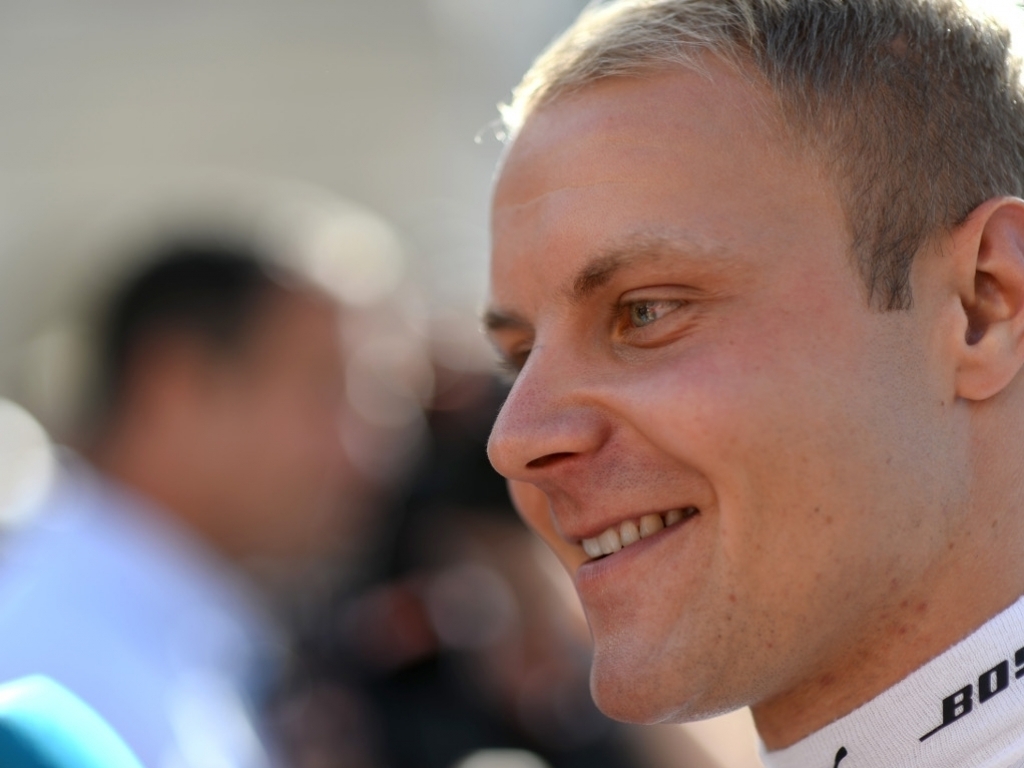 Valtteri Bottas clocked a new lap record of 1:29.106 to lead the way at Silverstone on Friday morning in a session that saw Shield make its debut.
The session began with an on-track debut for Shield as Ferrari ran the cockpit protection design – Ferrari's interpretation of it – on Sebastian Vettel's car.
One lap was all that was needed to show that the reflections on Shield not only hid the driver from the fans but reflected back at the driver.
While Shieled was removed from Vettel's car, Kimi Raikkonen set the early pace before handing over to the Mercedes.
Valtteri Bottas was P1 at the halfway point with a 1:29.651 on the soft tyres while Lewis Hamilton was second, 0.146s down. Max Verstappen was third.
Bottas came back with a fresh set of soft tyres to set a new lap record, a 1:29.106. The previous being a 1:29.2.
Hamilton was second, 0.078s down.
Verstappen was third, 0.498s down while Daniel Ricciardo was fourth ahead of Raikkonen and Vettel. The latter was 1.4s slower than Bottas.
All four used the supersofts while Mercedes only ran the soft tyres!
Daniil Kvyat was best of the rest ahead of Fernando Alonso and Felipe Massa.
There was a bit of drama for the Williams driver as he clipped one of the new kerbs at Copse, damaged his car and lost pieces of bodywork.
Stoffel Vandoorne completed the top ten.
As has become almost the norm, Jolyon Palmer lost track time with an undisclosed problem, covering just two laps in the first half of FP1. Renault fixed the issue and he brought his tally up 15.
Times
1 Valtteri Bottas Mercedes 1:29.106
2 Lewis Hamilton Mercedes 1:29.184 0.078
3 Max Verstappen Red Bull 1:29.604 0.498
4 Daniel Ricciardo Red Bull 1:29.942 0.836
5 Kimi Raikkonen Ferrari 1:30.137 1.031
6 Sebastian Vettel Ferrari 1:30.517 1.411
7 Daniil Kvyat Toro Rosso 1:30.895 1.789
8 Fernando Alonso McLaren 1:30.993 1.887
9 Felipe Massa Williams 1:30.999 1.893
10 Stoffel Vandoorne McLaren 1:31.041 1.935
11 Carlos Sainz Toro Rosso 1:31.200 2.094
12 Esteban Ocon Force India 1:31.210 2.104
13 Sergio Perez Force India 1:31.297 2.191
14 Romain Grosjean Haas 1:31.610 2.504
15 Lance Stroll Williams 1:31.684 2.578
16 Antonio Giovinazzi Haas 1:32.068 2.962
17 Nico Hulkenberg Renault Sport 1:32.171 3.065
18 Jolyon Palmer Renault Sport 1:32.450 3.344
19 Pascal Wehrlein Sauber 1:33.029 3.923
20 Marcus Ericsson Sauber 1:33.399 4.293