FP1: Hamilton edges Vettel in Monaco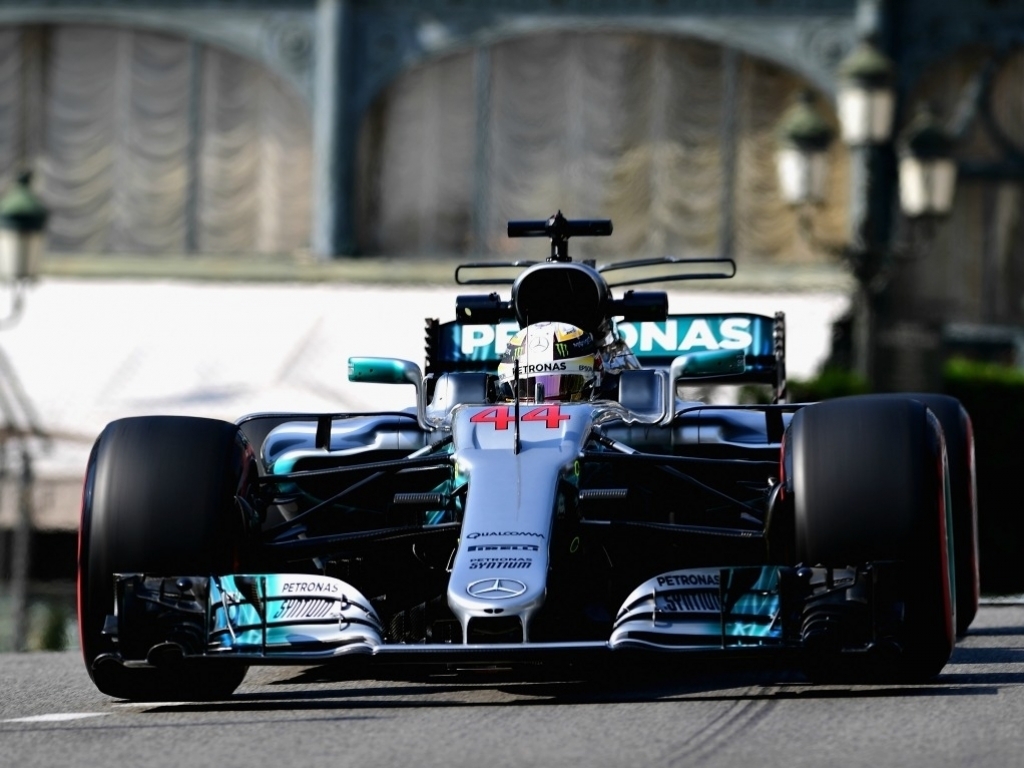 Lewis Hamilton set the early pace at the iconic Monaco circuit as exactly one second separated the top 10 at the end of the first practice session.
Hamilton switched to the ultrasofts for the second part of FP1 and broke the absolute track record at this configuration of the Monaco track with a 1:13.425, a shade under two tenths faster than his title rival Sebastian Vettel in the Ferrari.
Max Verstappen had to sit out some of the session as a damaged floor was replaced, but he recovered well and gradually improved to take P3, three tenths off the pace.
Hamilton's team-mate Valtteri Bottas settled for P4 after trading fastest laps with the Brit in the early stages, while Daniel Ricciardo came P5 as he wrestled with the balance of his RB13.
Daniil Kvyat showed good pace on the slower supersoft tyres (compared to the faster times set on ultras) to finish six tenths behind in P6, finishing marginally ahead of Kimi Raikkonen who had a low-key FP1 in P7.
Sergio Perez, Carlos Sainz and Esteban Ocon completed the top 10, with one second keeping a tightly-packed group together on these narrow streets.
Further down the field was the returning Jenson Button in P14, who climbed up from the bottom of the standings after switching from softs to ultras. But there was a brief moment of panic as his McLaren-Honda went into neutral, only to find that he accidentally pressed a button on his steering wheel.
Nico Hulkenberg and Marcus Ericsson missed out on some valuable time, with neither able to set a timed lap. The former had a problem with the ERS, while Ericsson encountered a gearbox problem at the very start of the session.
FP1 timesheet:
1    HAM    Mercedes    00:01:13.425
2    VET    Ferrari    00:01:13.621
3    VPN    Red Bull    00:01:13.771
4    BOT    Mercedes    00:01:13.791
5    RIC    Red Bull    00:01:13.854
6    KVY    Toro Rosso    00:01:14.111
7    RAI    Ferrari    00:01:14.164
8    PER    Force India    00:01:14.201
9    SAI    Toro Rosso    00:01:14.333
10    OCO    Force India    00:01:14.425
11    MAS    Williams    00:01:14.617
12    VAN    McLaren    00:01:14.813
13    MAG    Haas F1    00:01:14.870
14    BUT    McLaren    00:01:14.954
15    GRO    Haas F1    00:01:15.321
16    STR    Williams    00:01:15.595
17    PAL    Renault    00:01:15.949
18    WEH    Sauber    00:01:16.258
19    HUL    Renault  No time
20    ERI    Sauber    No time