FP1: Hamilton sets new lap record in Austria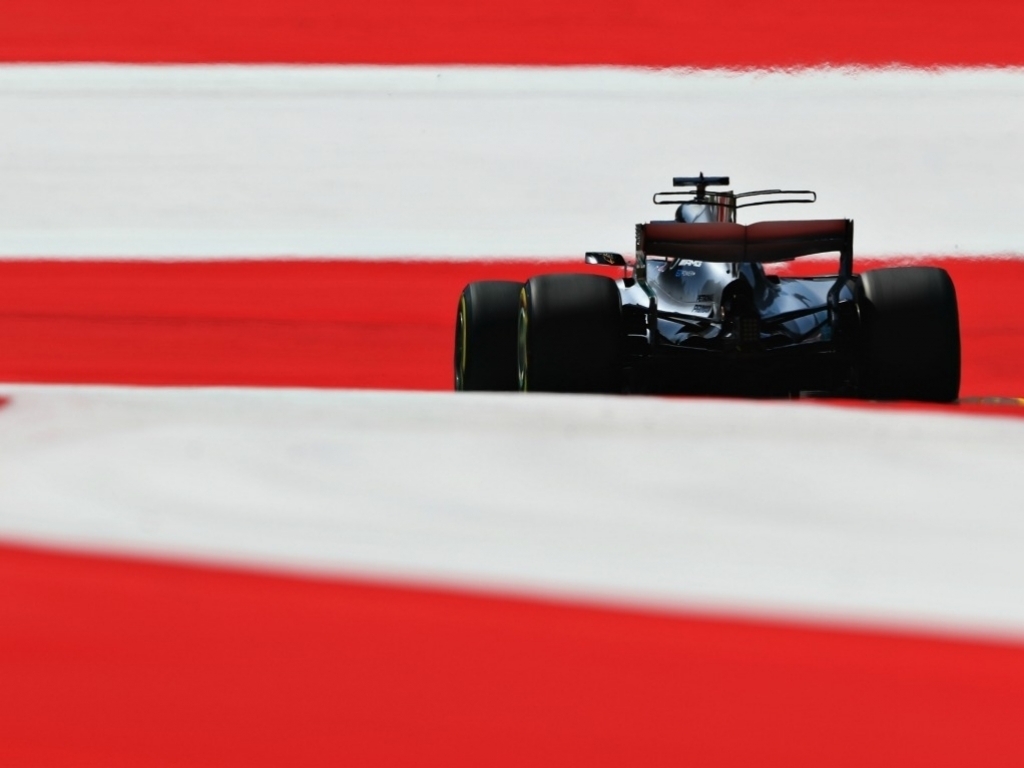 After the fall-out from Baku, Lewis Hamilton got back to work by breaking the outright lap record in the first practice session in Austria.
The Brit, looking to eat into Sebastian Vettel's 14-point World Championship lead, set a 1:05.975 on soft tyres, the slowest tyre compound available this weekend.
Max Verstappen was on course to go even quicker after setting the fastest time in the first sector, but he was forced to settle for P2, a shade under two tenths behind, after spinning wide at Turn 1 – a reoccuring theme of the first session.
Verstappen's best times were set on supersofts and the same can be said by Hamilton's team-mate Valtteri Bottas who rounded off the top three, three tenths off the pace.
Sebastian Vettel and Kimi Raikkonen both recovered from early spins to finish P4 and P6 respectively, with four tenths separating the two Ferrari drivers on the supersofts.
Nestled in between them was Daniel Ricciardo in P5, who quietly went about his business in Spielberg.
Elsewhere, there were encouraging first signs as both McLaren drivers finished inside the top 10 as they tested out Honda's new engine upgrade without any hiccups.
But, there were some balance issues for Williams, who have also come armed with a major aerodynamic update this weekend, as Felipe Massa in P11 and Lance Stroll in P15 kept getting repeatedly caught out at the final two high-speed corners.
Renault's Sergey Sirotkin and Force India's Alfonso Celis Jr were down in P16 and P17 respectively as they picked up more Formula 1 experience.
Sauber adopted their usual position as the session's backmarkers.
FP1 times:
1    HAM    Mercedes    00:01:05.975
2    VPN    Red Bull    00:01:06.165
3    BOT    Mercedes    00:01:06.345
4    VET    Ferrari    00:01:06.424
5    RIC    Red Bull    00:01:06.620
6    RAI    Ferrari    00:01:06.848
7    VAN    McLaren    00:01:07.283
8    KVY    Toro Rosso    00:01:07.437
9    ALO    McLaren    00:01:07.510
10    OCO    Force India    00:01:07.511
11    MAS    Williams    00:01:07.550
12    MAG    Haas F1    00:01:07.594
13    SAI    Toro Rosso    00:01:07.633
14    PAL    Renault    00:01:07.649
15    STR    Williams    00:01:08.041
16    GRO    Haas F1    00:01:08.074
17    SIR    Renault    00:01:08.586
18    CEL    Force India    00:01:09.280
19    WEH    Sauber    00:01:09.323
20    ERI    Sauber    00:01:10.853
PROVISIONAL CLASSIFICATION (END OF FP1): Busy morning in Spielberg #AustrianGP ?? #F1 pic.twitter.com/wcdC7xMrmd

— Formula 1 (@F1) July 7, 2017