FP1: Ricciardo quickest in red-flagged session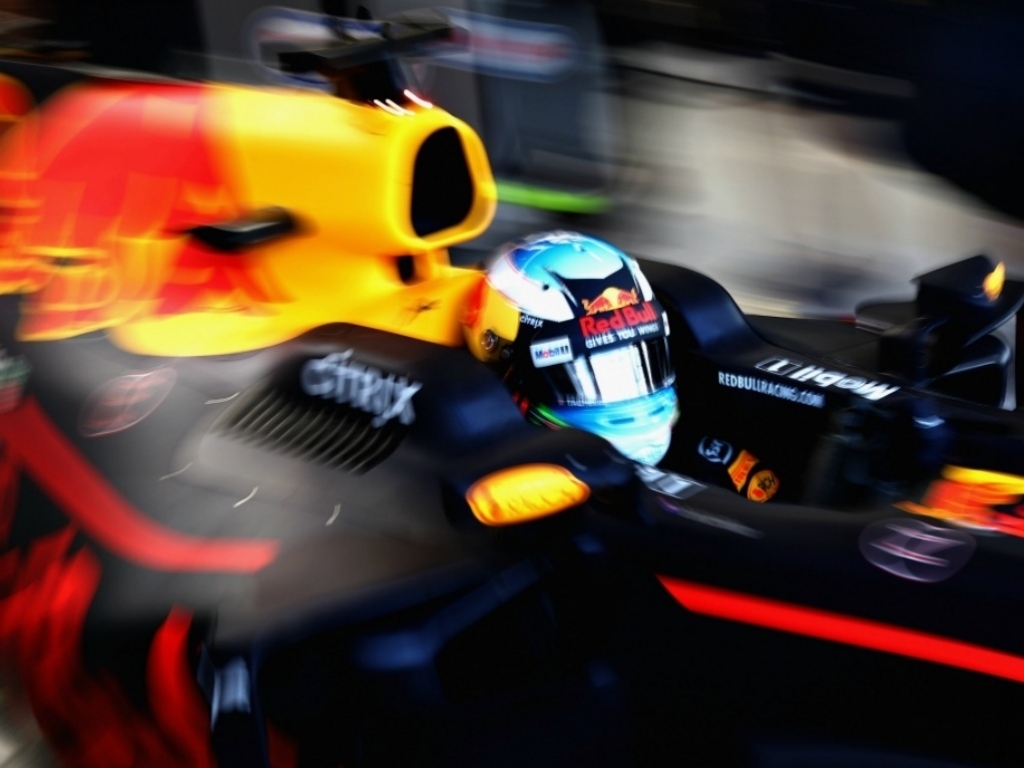 Daniel Ricciardo set the early pace in Hungary with an upgraded Red Bull, as Antonio Giovinazzi and Jolyon Palmer both caused red flags.
The Aussie set a 1:18.486 on soft tyres, just five hundreths of a second slower than the fastest outright lap set by Rubens Barrichello in 2004. Kimi Raikkonen was two tenths off the pace in second, with Lewis Hamilton a tenth further back in third.
After Jolyon Palmer and Stoffel Vandoorne both suffered early offs, there was an initial reluctance to put some laps down on a very green and dusty track.
The wind also began to whip up, forcing Turn 11 to catch a few drivers out. The first of which was Romain Grosjean, who suffered rear wing damage after colliding with the tyre wall.
But, it was reserve driver Antonio Giovinazzi in the other Haas that would suffer the biggest crash, crushing the front left of the car into the barrier and prompting the red flags to wave.
Given Sauber's new multi-year deal with Ferrari, rumours are circulating that Ferrari test driver Giovinazzi will have a full-time seat in 2018, but he is not doing himself any favours after also suffering two other hefty crashes in China earlier on in the season.
After the session was briefly red-flagged, it was Hamilton who looked to be setting the early standard, but Ricciardo started to dial in and wipe away the Brit's advantage.
Meanwhile, Sebastian Vettel struggled throughout with a lack of grip and could only finish a second off the pace in P6, with Valtteir Bottas one place further up and Max Verstappen settling for P4.
Both McLaren-Honda cars were in the top 10 on a track which is expected to suit them, so too were both Renault drivers.
But, for Jolyon Palmer, there was yet more on-track drama in the final minute of the session. On the exit of Turn 4, Palmer lost his front wing, while Renault also reported a tyre puncture – leaving the marshals with plenty to clean up ahead of FP2.
FP1 timesheet
1    Daniel Ricciardo    Red Bull    1:18.486 (SS)
2    Kimi Raikkonen    Ferrari    1:18.720    0.234  (SS)
3    Lewis Hamilton    Mercedes    1:18.858    0.372  (SS)
4    Max Verstappen    Red Bull    1:19.162    0.676 (SS)
5    Valtteri Bottas    Mercedes    1:19.248    0.762  (SS)
6    Sebastian Vettel    Ferrari    1:19.563    1.077   (SS)
7    Fernando Alonso    McLaren    1:19.987    1.501   (SS)
8    Stoffel Vandoorne    McLaren    1:20.005    1.519  (SS)
9    Nico Hulkenberg    Renault Sport    1:20.150    1.664   (SS)
10    Jolyon Palmer    Renault Sport    1:20.461    1.975    (SS)
11    Felipe Massa    Williams    1:20.540    2.054    (SS)
12    Sergio Perez    Force India    1:20.574    2.088   (SS)
13    Daniil Kvyat    Toro Rosso    1:20.780    2.294   (SS)
14    Carlos Sainz    Toro Rosso    1:20.917    2.431   (SS)
15    Lance Stroll    Williams    1:20.974    2.488   (SS)
16    Romain Grosjean    Haas    1:21.313    2.827  (S)
17    Alfonso Celis    Force India    1:21.602    3.116   (SS)
18    Marcus Ericsson    Sauber    1:21.785    3.299   (SS)
19    Antonio Giovinazzi    Haas 1:22.251    3.765   (S)
20    Pascal Wehrlein    Sauber    1:22.490    4.004 (SS)