Think you know Formula 1? Prove it, and you could win thousands in cash, a VIP trip to a Grand Prix and other exclusive prizes playing Official Daily Fantasy F1 at PlayON.
Following the announcement of the PlayON-Formula 1 partnership, motorsport fans can now become a team principal each race, devising a strategy and building a team of drivers who accumulate points based off real-world performance.
This weekend's French Grand Prix is your next chance to play, and we're here to share expert tips and picks to help you craft a winning lineup.
How to play
It's easy to get started playing daily fantasy F1.
Pick – Select a team of 5 drivers & 1 constructor, staying under a $100m budget.
Watch – Follow along with live scoring as your team racks up points based off finishing positions, positions gained, fastest lap and other achievements.
Win – Finish ahead of friends or other F1 fans and win cash prizes each race, including entries into the $20,000 guaranteed game.
On top of playing for guaranteed cash prizes each race, your top three scores from the 2018 season also will be combined on the F1 Leaderboard.
Prizes include a VIP trip to a 2019 Grand Prix, a signed helmet and more. The more you play, the better chance you have to win.
Course Preview
An old favourite makes a comeback to the Formula 1 calendar for the first time since 2008 this weekend as the French Grand Prix returns at the Circuit Paul Ricard.
The key at the start of the weekend will be getting to grips with what will be a new circuit for some drivers and a refresher for others.
Paul Ricard is dominated by one main feature, the Mistral Straight. It will be split into two, but will still see speeds in excess of 200mph on either side of a left, right chicane.
Combined with the long main straight, this should give Ferrari and Mercedes, with their updated engine, the advantage over Red Bull.
That said, on either end of the circuit is a series of technical corners that could allow the RB14 to claw back some time.
Tyres are also likely to play a big role with Pirelli bringing the Ultrasoft, Supersoft and Soft.
These are the slightly thinner treaded compounds which helped Hamilton and Mercedes win so easily in Spain while Ferrari struggled.   
Top Daily Fantasy Driver Picks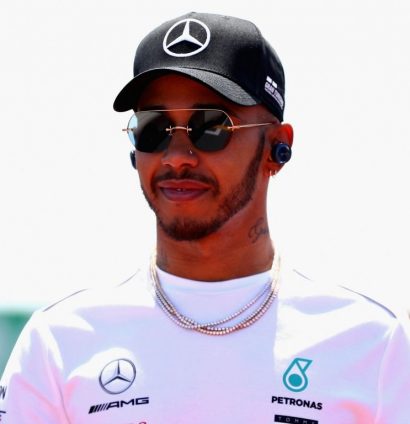 Lewis Hamilton, Mercedes ($30.5m) – With a fresh, updated engine and the likelihood of a tyre advantage, it's hard to see Hamilton's poor weekend in Canada as anything more than a one-off.
Having lost the championship lead in Montreal, it would also be hoped that the Briton is a little more motivated to strike back straight away against his German rival.
What could also be on his side is the lack of experience most drivers have of Paul Ricard, with previous trips only being limited tests.
Typically, it is the drivers who can go out straight away and optimise their performance that get the best results in such situations and there's none better than the World Champion to do that.  
Esteban Ocon, Force India ($9.9m) – Ocon is on a good run of form in an improving Force India and was unlucky to have a bad pit-stop cost him in his battle with the two Renaults in Montreal.
The Frenchman will be desperate to do well at his first home race. With Le Castellet sharing many of the main characteristics as the Circuit Gilles Villenueve, there's no reason to doubt the young starlet won't be a strong midfield contender again.
Pierre Gasly, Toro Rosso ($7.0m) – Gasly is another young Frenchman making a name for himself. Toro Rosso could be a dark horse team to watch out for going forward with the Honda engine much improved in Montreal.
The 22-year-old is clearly the top driver at the junior Red Bull outfit. Fourth in Bahrain earlier this year and seventh in Monaco means he is also very comfortable fighting well up the order. Despite the pressure of a home race, expect him to shine.
While drivers like Valtteri Bottas and Max Verstappen are solid picks to have after strong performances in Canada, we will stay with the midfield for our final pick.
Daily Fantasy Drivers to Avoid: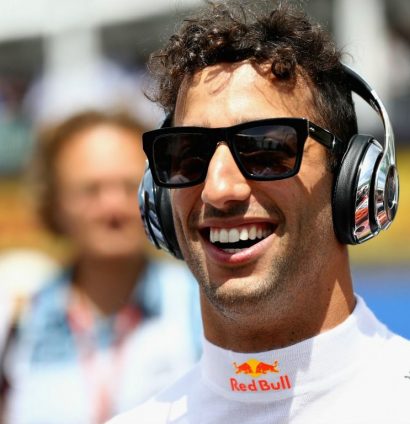 Daniel Ricciardo, Red Bull ($20.9m) – Perhaps it's a little risky to place Ricciardo here, but it's a tricky spell for the Australian. He sits waiting for an engine penalty that will inevitably come.
Will it be at Paul Ricard? We don't yet know. If so, then he faces a tough task to come through the field on a circuit that only looks to have one major overtaking opportunity.
If not, then will he have the performance to challenge higher than P5 after a pretty tepid performance in Montreal? It's doubtful.
Fernando Alonso, McLaren ($10.6m) – Fresh from a victory at Le Mans, the double world champion is likely to be riding high when he arrives at Le Castellet this weekend.
However, much like his triumphant return from Indianapolis last year in Canada, it is likely to be a bump back to F1 reality for Alonso. Two consecutive mechanical retirements in Monaco and Montreal have only raised questions about the Spaniard's future and, on another power sensitive circuit, McLaren are likely to struggle with their lack of top speed and troubles in low-speed corners.
Top team pick: Renault ($10.6m)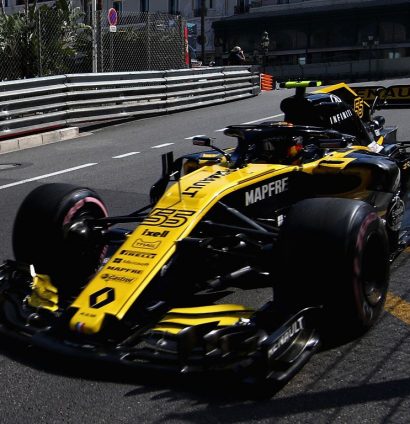 Of course the top three teams will dominate the top six places but, at their home race, Renault are likely to be particularly strong at Paul Ricard, a circuit they know very well.
Anything other than seventh and eighth without finishing higher would be a huge disappointment in France, particularly after managing it in Canada, and Nico Hulkenberg and Carlos Sainz are more than capable of achieving it.
These are our picks and preview for the French Grand Prix. Now all you need to do is sign up and play! Pick your team and play Official Daily Fantasy F1 now.