Frustrated Vettel 'wanted a trophy'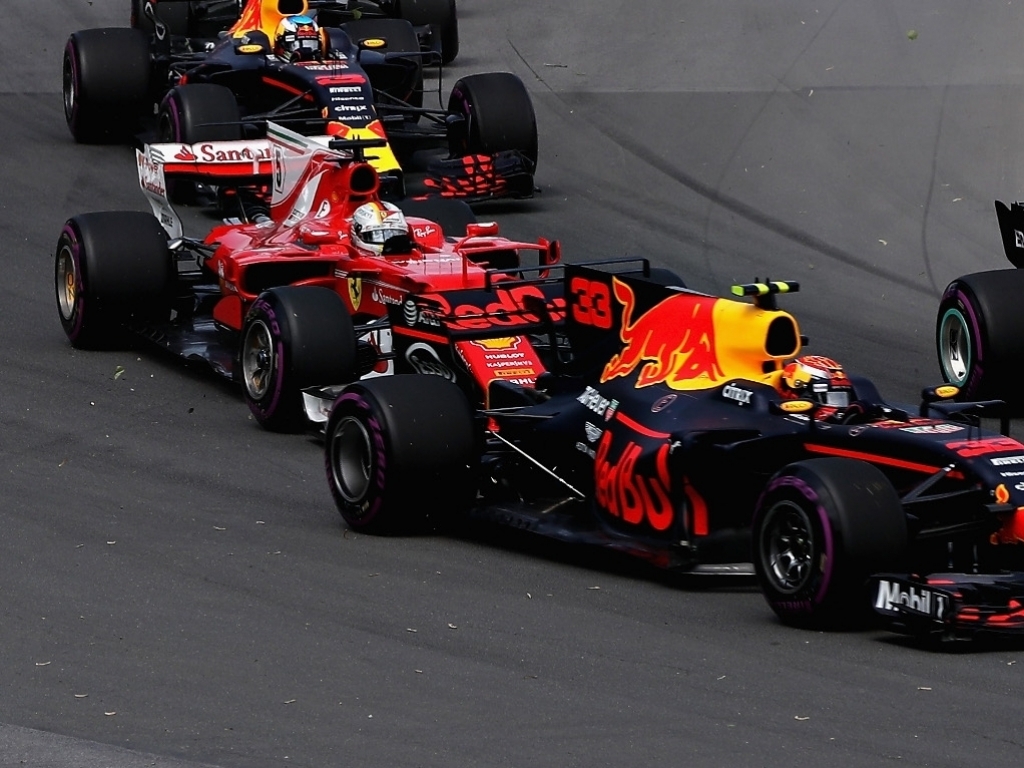 A dejected Sebastian Vettel rued the fact that he was not able to get onto the podium after recovering from a disastrous start in Canada.
Vettel started on the front row in P2 but needed a new front wing and damaged the floor of his Ferrari after coming into contact with a rampaging Max Verstappen at the first corner.
The incident forced the World Champion leader, whose lead is now down to 12 points after Lewis Hamilton's victory, to make a very early pit stop.
But, a switch back to the ultras on a two-stop strategy allowed him to pass team-mate Kimi Raikkonen and the two Force India cars to finish P4.
Yet, Vettel was frustrated that he ran out of time to catch up with Daniel Ricciardo, who claimed the final podium spot.
"I wanted to get a trophy," Vettel said in the paddock.
"I didn't get one. It's pretty nasty, we have the trophy in front of us at the start of the race – like 'here's what you could have won'
"We had a rough start but I still believed, and when we came back to that group I was fairly confident."
On the contact with Max Verstappen, he added: "It didn't just fall off. Three cars into turn one just doesn't work.
"He saw his gap, fair enough, and he ran into my front wing. You don't do that on purpose because the risk of a puncture is high."