Chaos and controversy in bonkers Baku
Daniel Ricciardo was the unlikely winner in Azerbaijan on Sunday as he benefitted from issues between Lewis Hamilton and Sebastian Vettel. More surprising though was a podium for Lance Stroll.
The Spanish contingency got together prior to the start of the grand prix with rumours suggesting that Fernando Alonso is out of McLaren at the end of this season while Alonso says Sainz could head there some time in the future. Is the future 2018?
Sebastian Vettel was in a somber mood ahead of the grand prix – if only he knew what would follow.
A pensive look for Daniil Kvyat, it was almost as if the Russian driver knew of the drama that awaited him as his race ended on lap 11.
And they are off…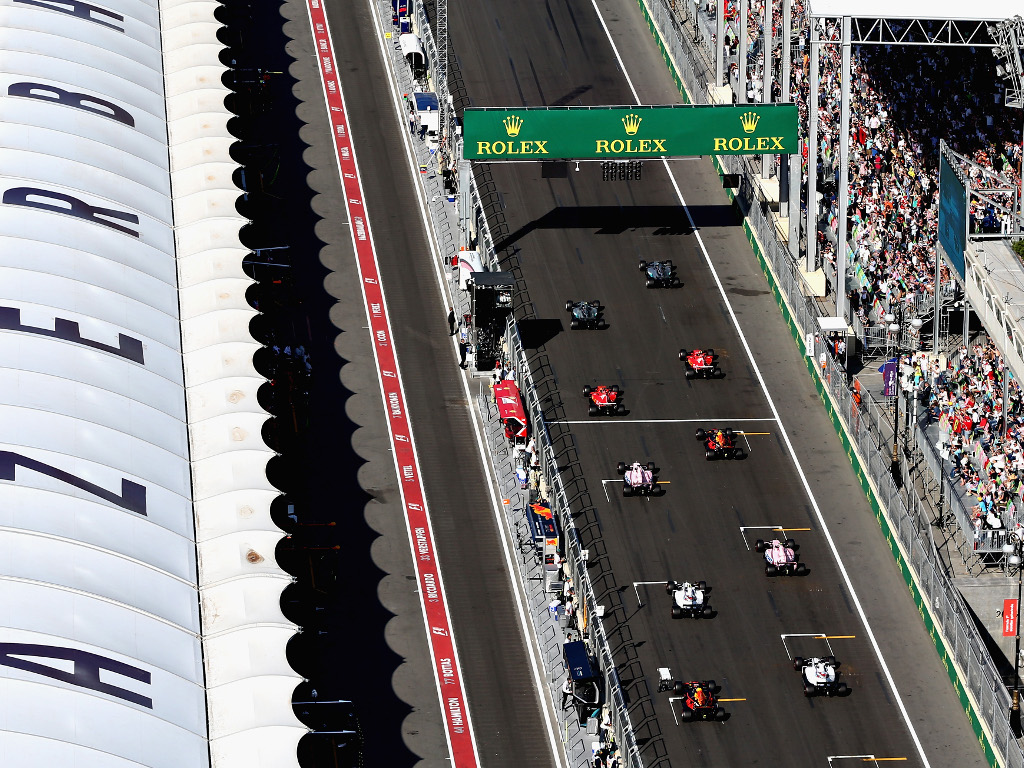 There was drama at the start as Valtteri Bottas and Kimi Raikkonen made contact, the Mercedes driver needing a new nose and Raikkonen complaining of damage to his Ferrari.
Jolyon Palmer's weekend could have been been any worse if he tried as the Renault driver retired on lap 9, grinding to a halt with smoke coming out of the rear of his RS17.
Raikkonen spent the grand prix driving a damaged Ferrari that dropped parts of its bargeboard, forcing the second Safety Car of the race. He was also involved in the third as he suffered a puncture from debris. With the floor of his Ferrari ripped to pieces, his race looked to be over but Ferrari made use of the red flag that came out after third SC to repair his car.
Hamilton and Vettel had a coming together ahead of the third Safety Car restart as the Brit braked heavily and Vettel hit the back of his Mercedes. Vettel reacted by pulling alongside Hamilton and deliberately hitting him. The incident was investigated by the stewards penalised Vettel for "dangerous driving" and handed him a 10-second stop-go penalty.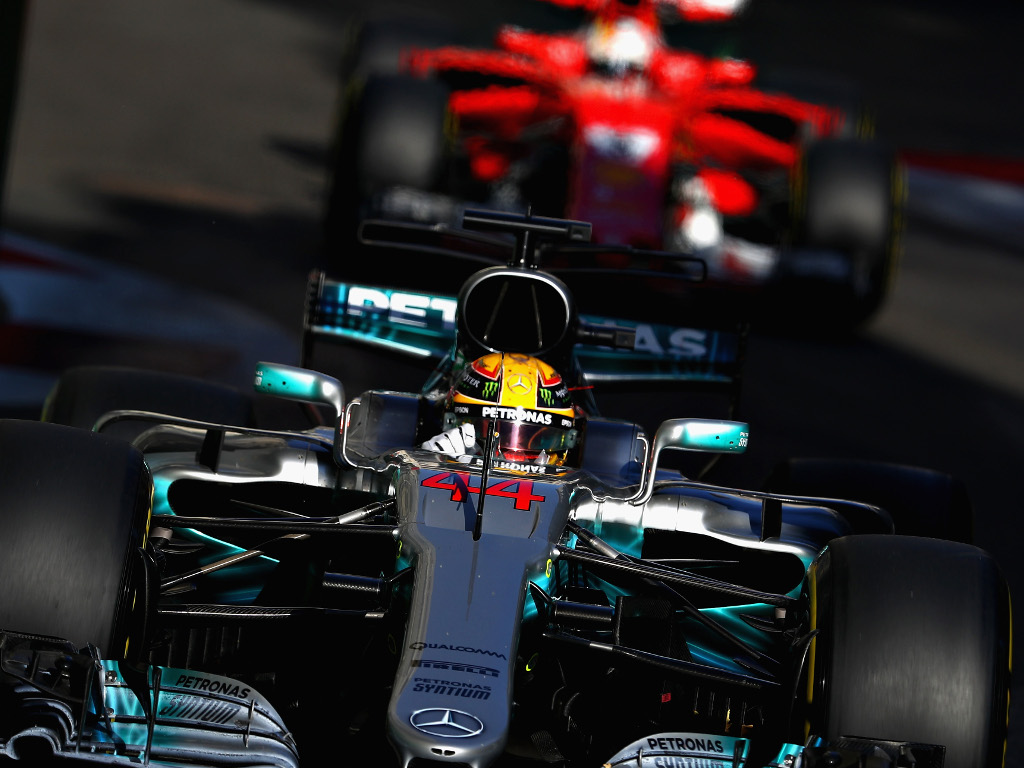 Sergio Perez's race was another driver whose race appeared to be over after contact with his team-mate Esteban Ocon. Perez looked to retire, however, the red flag situation meant Force India were able to repair his car and he rejoined.
Hamilton lost the lead when he had to pit for a new headrest after his first one came loose. He rejoined in eighth place and recovered to P5 while Vettel was fourth
Daniel Ricciardo, who started P10 on the grid, was handed the lead which he put to great use, claiming his and Red Bull's first grand prix of the 2017 season.
Ricciardo celebrates after a "crazy" race.