Seven down, three to go! Ferrari are the latest to reveal their 2018 challenger, shortly after main rivals Mercedes peeled the covers off the W09.
Sebastian Vettel, Kimi Raikkonen and Ferrari team principal Maurizio Arrivabene were all present at a special launch event at the Marenello base.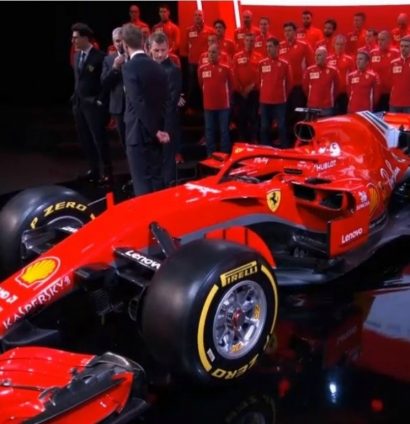 A section of the Ferrari garage were also invited to celebrate the launch of the new SFH71.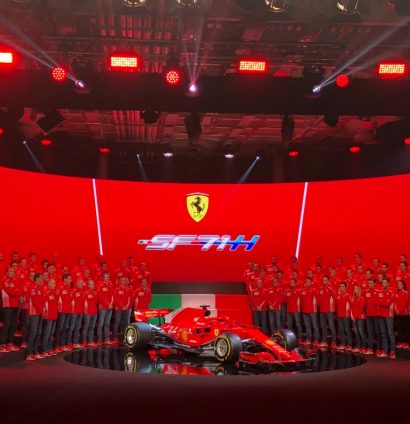 Following the presentation, Ferrari released a small collection of studio shots to allow us all to get a better look at the car.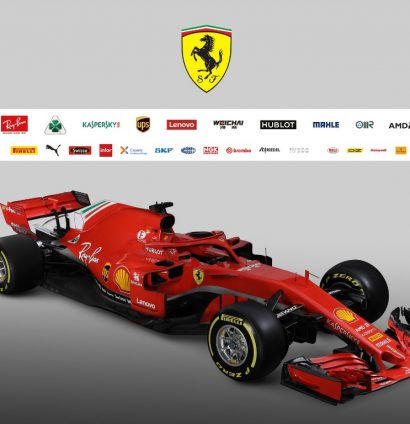 The new Ferrari is pretty much all-red following the departure of major sponsor Santander. Still enough time for a major sponsor to take its place, however.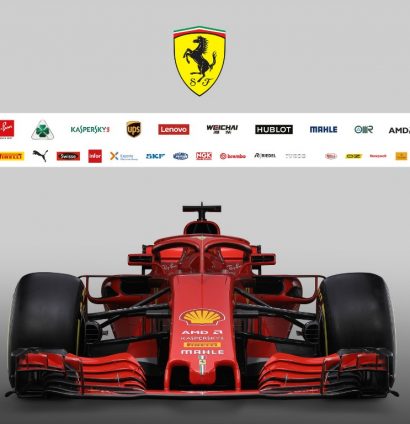 Ferrari confirmed that the SFH71 has a longer wheelbase compared to last season, more in line with the title-winning Mercedes W08.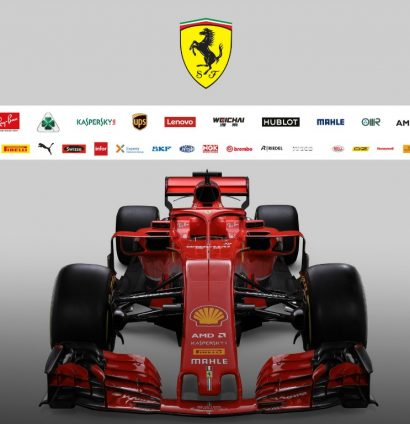 Ferrari also have some aggressively-looking sidepods, a very tightly-packed rear, and the nose/chassis transition vanes have vanished.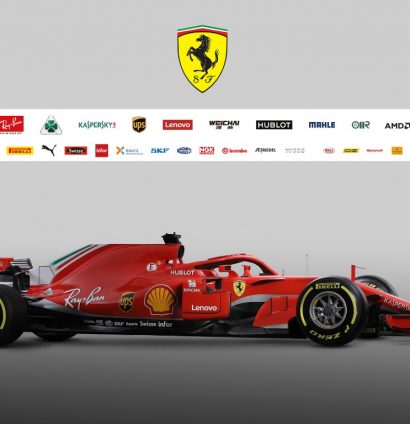 Some McLaren-style front wing pillars have also been added.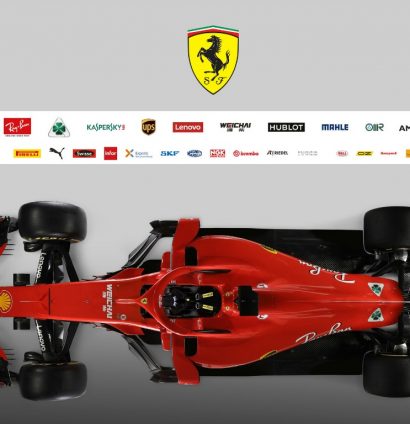 Ferrari then posted the official launch video to their social channels shortly after:
#SF71H – Discover it now! https://t.co/9poR1oYkLE pic.twitter.com/LHMpKZx0be

— Scuderia Ferrari (@ScuderiaFerrari) February 22, 2018
Check out the other 2018 launches so far: