Giovanazzi seeking cause of crash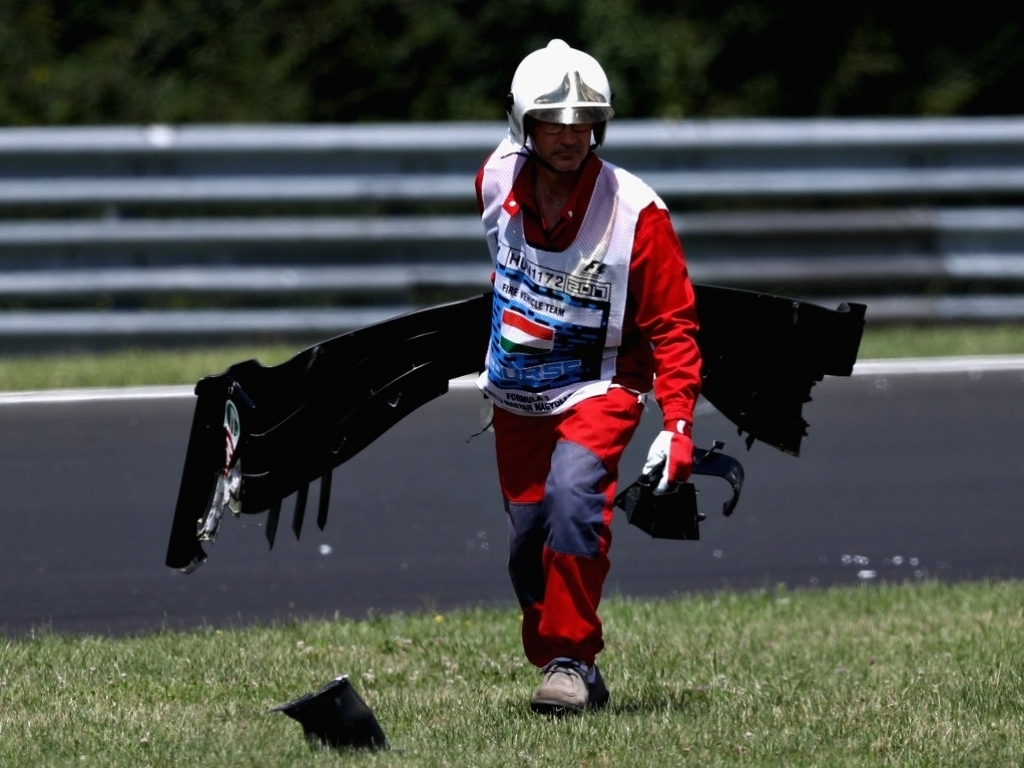 Antonio Giovinazzi believes there was an issue with his VF-17 that caused him to crash in Hungary as he lost it "too easily."
The Ferrari reserve driver, driving for Haas in Friday's first practice in Hungary, brought out the red flags when he crashed into the barriers at Turn 11.
The car snapped sideward on Giovanizzi, who reckons he lost it "too easily" for there not to have been a problem with the car.
"We still don't know to be honest, I had a few laps and to be honest the lap time was already quite good," he said of the crash.
"Then I just lost the car with an aggressive step oversteer on entry.
"I think we had a problem but we still don't know, we're checking the data, I hope we can find it soon.
"For sure, I felt something from my side, because I lost the car too easily, I had a big snap on the entry. But we need to check."