It's qualifying day in Bahrain. And while Lewis Hamilton was hit with a setback on Friday, it wasn't particularly plain sailing for Sebastian Vettel to begin with, either.
Hamilton reported for duty bright and early ahead of FP3 after news broke the previous night that he has picked up a five-place grid penalty for an unscheduled gearbox change.
There was some overnight rain in the desert, but conditions were hot and humid again as FP3 got underway.
Hot track conditions and partly cloudy skies here in Bahrain. #BahrainGP #ForzaFerrari pic.twitter.com/k2DgOow9Kp

— Scuderia Ferrari (@ScuderiaFerrari) April 7, 2018
Sebastian Vettel's Ferrari looked resplendent in the Bahrain sun. He was the first out of the pits and eager to get down to business.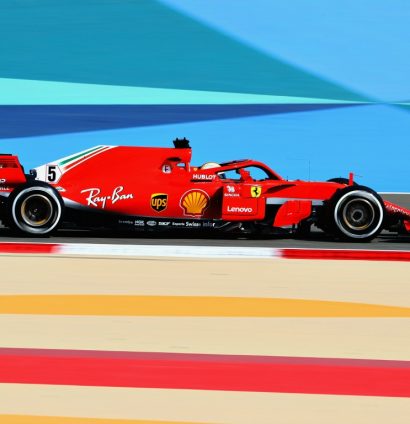 There was a moment of concern for Vettel, though, as a piece of sided came loose and started to flap around.
But he's back in the pits with a loose bargeboard#BahrainGP 🇧🇭 #F1 pic.twitter.com/karMJbwmjE

— Formula 1 (@F1) April 7, 2018
Vettel's session would continue to be affected, leaving team-mate Kimi Raikkonen to be the pace-setter in FP3.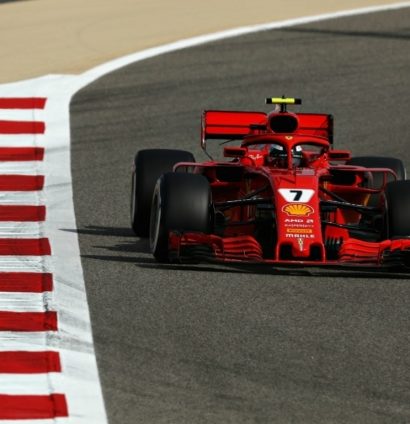 After his bargeboard issue was fixed, Vettel then later reported that "something bad" had happened to his car and it was enough to see his FP3 session come to an abrupt end.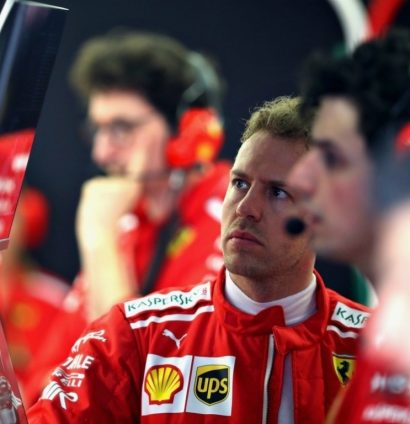 Back out on track, there was a close shave between Raikkonen and Max Verstappen at the end of the pit-lane straight.
📻 Raikkonen: "Verstappen almost took me out" 😮#BahrainGP 🇧🇭 #F1 pic.twitter.com/QiSJ9q88xN

— Formula 1 (@F1) April 7, 2018
Vettel's car was put back together again for qualifying after Ferrari identified a 'small electrical fault' from FP3.
Conditions? Pretty much perfect for #Quali 👌#BahrainGP 🇧🇭 #F1 pic.twitter.com/5EBKVhJjVQ

— Formula 1 (@F1) April 7, 2018
As Vettel and Raikkonen set the tone with their first hot laps of the evening, it was an early night for Max Verstappen who crashed out in Q1.
That's the end of @Max33Verstappen's #Quali ☹#BahrainGP 🇧🇭 #F1 pic.twitter.com/dJsDpIk6QT

— Formula 1 (@F1) April 7, 2018
Romain Grosjean was a shock elimination in Q1. The Frenchman was joined by both Williams and Sauber cars.
#r8g #f1 #BahrainGP pic.twitter.com/6ZHn2Ogijo

— Romain Grosjean (@RGrosjean) April 7, 2018
Q2 proved to be an embarrassing moment for McLaren, as both Honda-powered Toro Rosso cars out qualified them.
That's the end of our #BahrainGP qualifying session. Full focus on tomorrow's race now. pic.twitter.com/mnBw5SBdNx

— McLaren (@McLarenF1) April 7, 2018
Back out in front, it was Vettel who would go on to clinch his 51st career pole by a tenth to team-mate Kimi Raikkonen.