Grosjean fears 'carnage' in standing restarts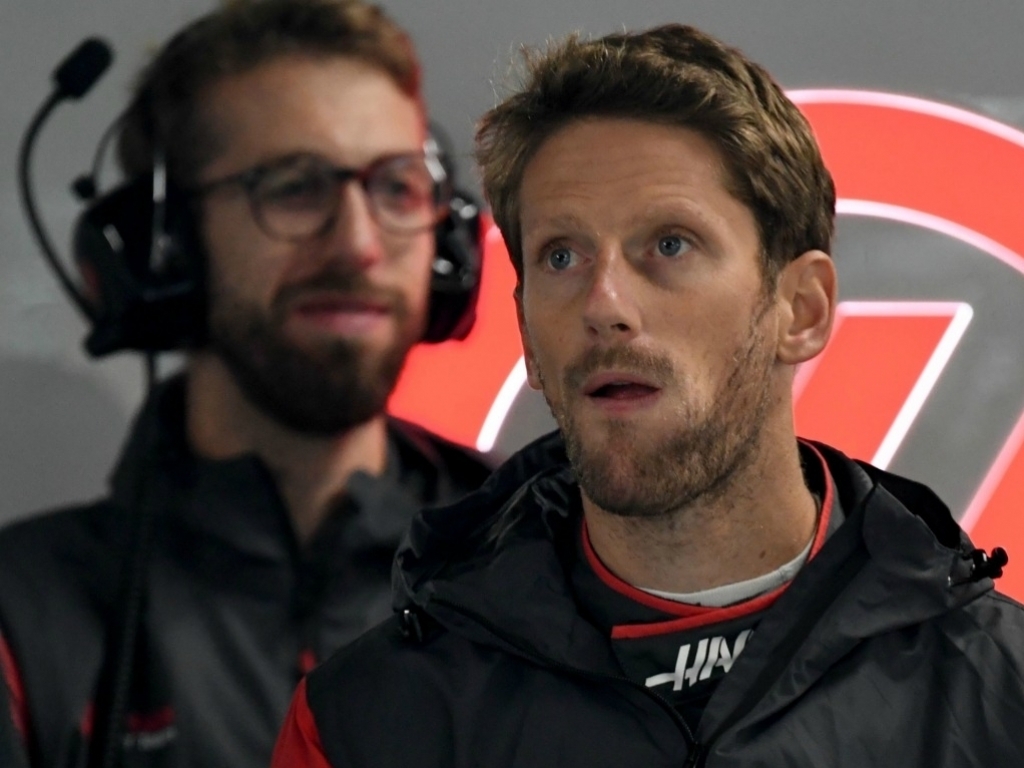 Romain Grosjean has said he has safety concerns over the new standing start rule being introduced to Formula 1 this season.
The FIA are introducing standing restarts ahead of the 2018 season, but have yet to reveal what the criteria will be for such a restart to occur.
Drivers have been able to practice their standing starts at the end of the pit lane and on the pit straight at the end of testing sessions, but Grosjean is not convinced the method is a particularly safe one.
"I didn't go above fourth gear," said Grosjean.
"It's undriveable. I was one of the first guys to come on the grid so I sat there with [Valtteri] Bottas for a long time.
"But when we restarted, it was like it was raining on slicks. Every time you upshift, the rears spin and wheelspin. Every time you downshift, the rears lock. You go into a corner and slide. It's doesn't work."
Grosjean said the struggles to keep the car straight could cause a significant domino effect in races.
He added: "Safety-wise, I'm a bit concerned because as I say, I went to fourth gear and that was the maximum I could do.
"To me it could be carnage. You can lose the car in a straight line, and if someone loses it and then people are behind…
"We tried it, and honestly I was not having much fun just trying to upshift and downshift, it was tricky. Bottas was in front of me, and he was not having much fun either.
"I don't know what pace we've done, but look at the sector. It's going to be very, very slow."