Grosjean, Magnussen will remain with Haas for 2018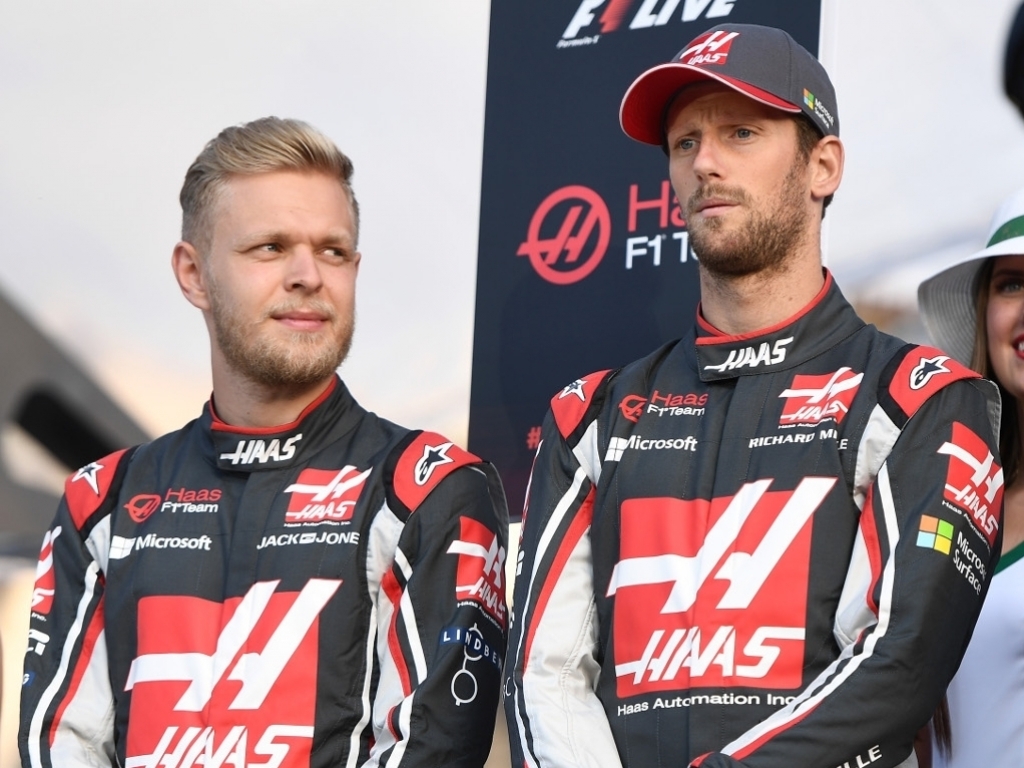 Romain Grosjean and Kevin Magnussen will remain at Haas next season, "that is a given" says Gene Haas.
Although Grosjean has spoken of his desire to one day race for Ferrari, the Frenchman will stay on at Haas next year, putting in a third season with the American outfit.
Magnussen, who joined the team at the start of this year's championship, will continue to partner him.
"We will run with the same drivers that we have this year again next year. That is a given," team owner Haas told the official Formula 1 website.
"And given the other continuity aspects, we should be better racers next season."
This year has been a good one for Haas as they have already matched the 29 points they amassed during their debut campaign.
And with F1's midfield so tightly contested, Haas reckons they could finish anywhere from fifth to eighth depending on who avoids the big mistakes.
"Right now I would say from P5 to P8 it is so close that eventually we could drop or gain a position with every race," he said. "And in this midfield section the team that will finish ahead of his opponents will be the one that makes the least mistakes.
"If you don't make mistakes and get both drivers in the points every race you can do really well.
"Force India has done very well and if we can do that we can move ahead. And if we don't then Toro Rosso will do it.
"We have to be consistent and reliable – and finish races. If we finish a race we are probably in that seventh, eighth or ninth position – or maybe tenth. All these positions make points."