Grosjean needs work- around for brake issues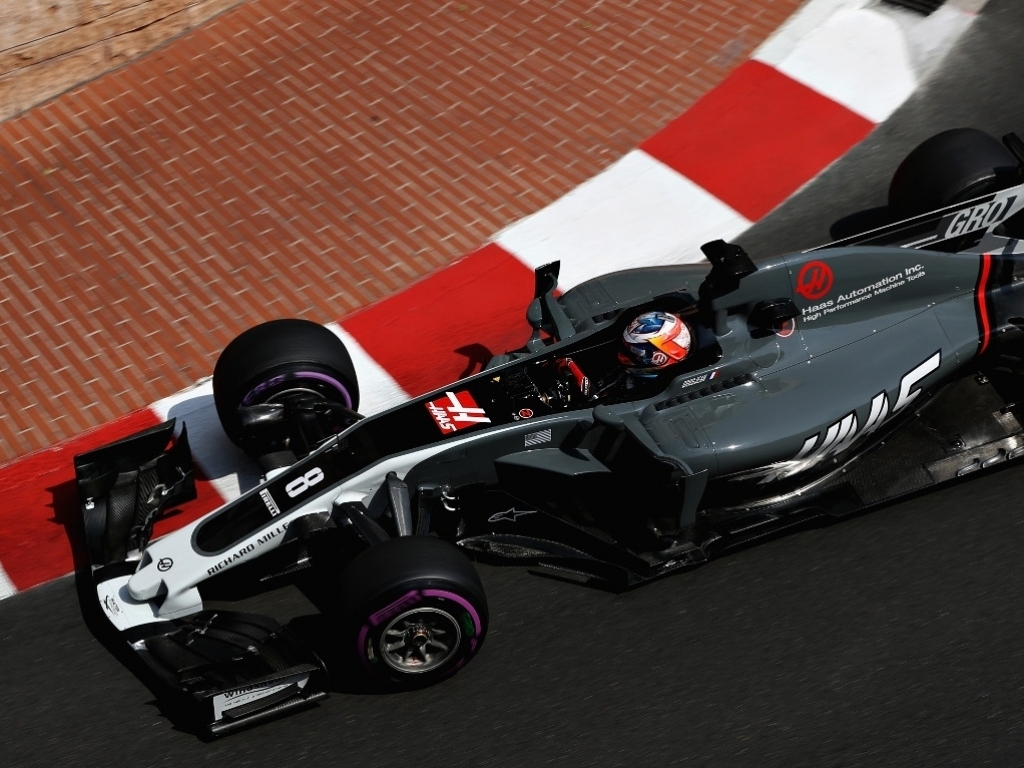 With braking one of his strengths, Romain Grosjean concedes he needs to learn to drive around the ongoing problems that Haas are experiencing.
Grosjean had another weekend of complaining about the brakes, this time in Baku.
But while the Frenchman struggled throughout the weekend at the street circuit, his team-mate Kevin Magnussen raced into the points.
As such Grosjean admits he needs to find a way around the issues.
He told Autosport: "To be fair, I don't want to speak about brakes anymore.
"I just need to be better in those conditions and improve myself. There are things behind the scenes but I'm not blaming anything.
"The brake feeling has been terrible all weekend long but Kevin's got the same comment and he can drive around [it], that's why I'm saying I don't want to blame anything.
"Braking is my strength, since Formula Renault. But when things are not working as I want, it's my biggest weakness. It can be my strongest point or my most weak point.
"When it's not good, then I'm lost. I admit it and I need to work on that and I'm sure I can get better."
He added: "When the brake feeling is terrible, I need to find a way that I can work with it.
"When they're great, that's my strongest point in racing, braking very late, very hard and turning the car with the brakes. When I cannot do that, then I just need to find more tools."