Grosjean: Sainz's move was pretty dangerous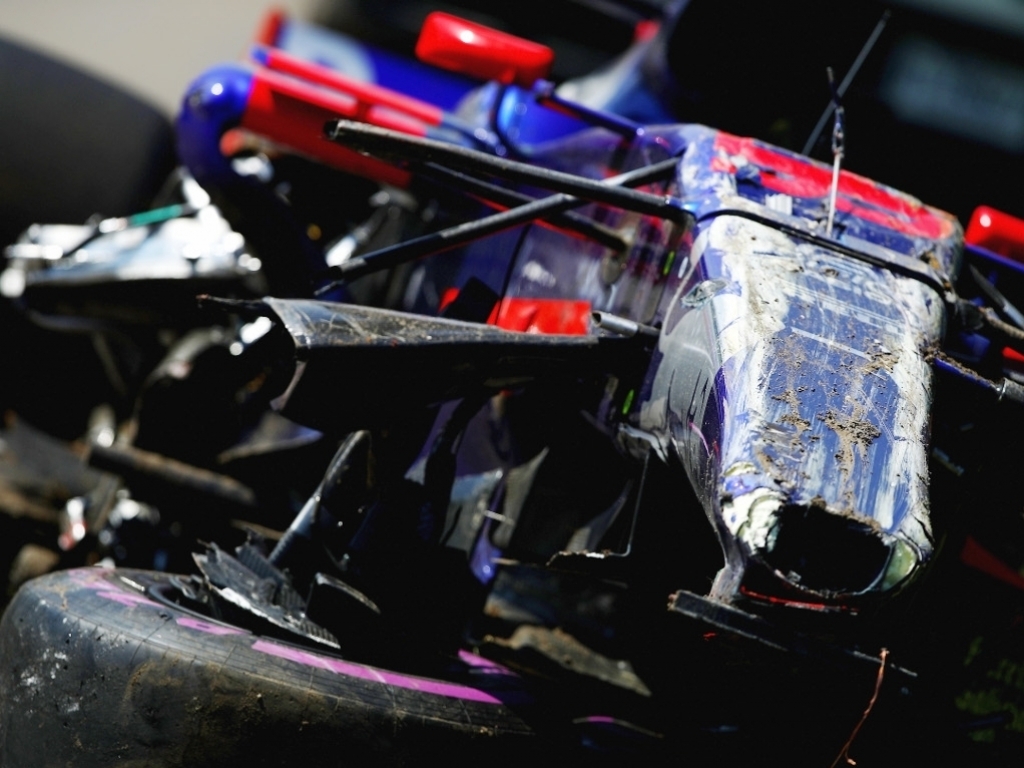 Romain Grosjean says the move that Carlos Sainz tried to pull in Canada was "pretty dangerous" and could have resulted in a "pretty bad" crash.
Sainz was hit with a three-place penalty for the next race in Baku after stewards ruled that he was responsible for the opening lap crash.
Battling with Grosjean for position, the two made contact at the exit of Turn 2 which pitched Sainz into a spin.
With his Toro Rosso completely out of control, he went backwards across the track and collected Felipe Massa.
Sainz and Massa retired, Grosjean pitted for a new front wing.
"There's not much to say. I was on the inside, Carlos was on the outside and then he turned twice to the right," the Frenchman told Autosport.
"First I went on the grass, and I managed to come back on track and he hit me a second time.
"It's pretty dangerous to me. Luckily there wasn't much more happening in Turn 3 because it could have been pretty bad."
Sainz, however, insists he never saw Grosjean.
"I never realised a Haas was in my dead angle in the mirror and we collided and I was simply a passenger into Felipe, probably the most unfortunate guy out there  apart from Romain and myself," he said.
"Exiting Turn 2 I checked the mirrors, I saw the Renault and another guy two or three car lengths behind and I didn't put them in consideration when I was attacking Fernando [Alonso] and suddenly I had Romain there.
"If I look back now there's actually nothing I could have done differently because when I checked my mirrors I never saw Romain on the right side."