Haas explain disparity between Magnussen, Grosjean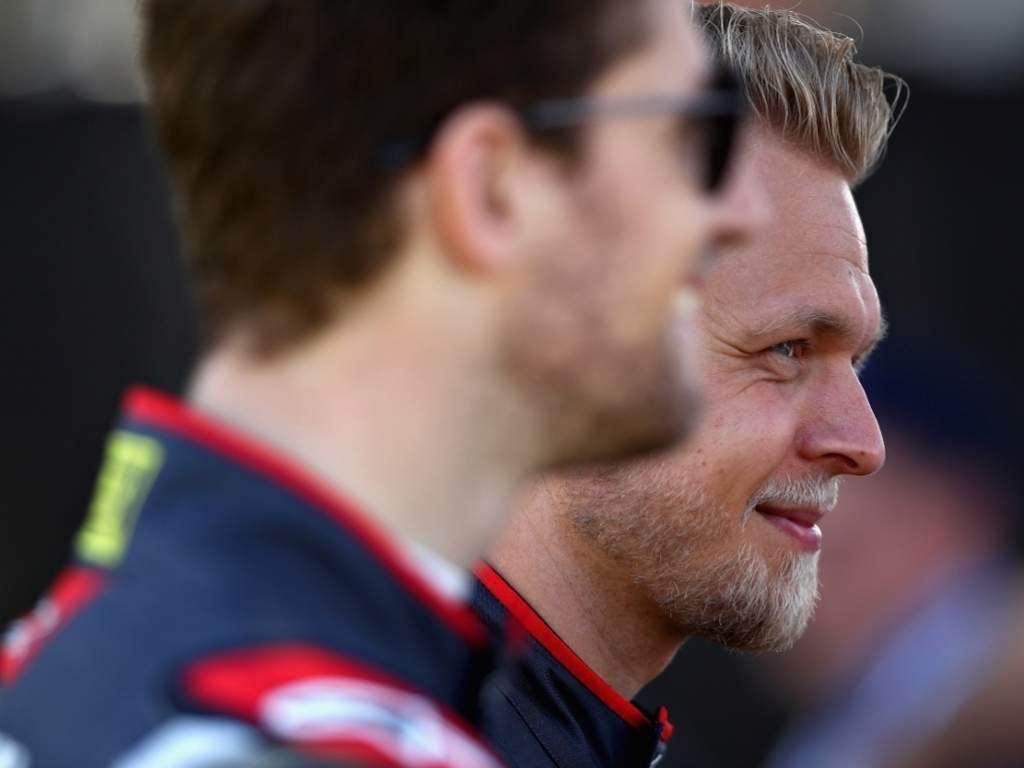 Haas have put Kevin Magnussen's points-scoring start to this season down to the Dane being able to drive around problems whereas Romain Grosjean needs a perfect car.
While Magnussen has scored in the last two races, Bahrain and China, Grosjean has yet to get off the mark with a best result of P13.
Team principal Guenther Steiner says that is because Haas' two drivers have very different abilities.
"I think [with] Romain the car needs to be perfect to his liking, whereas Kevin can drive around a lot of things," Steiner told Motorsport.com.
"It is both things, plus and minuses to be honest.
"If we have a perfect car then [Romain] is fantastic whereas Kevin says 'OK, it is OK'.
"But he has learned and he pushes hard for what he wants now. If Kevin has a small problem he adapts better to drive around it."
The Italian added that he believes Magnussen has thrived under Haas' leadership, bringing his "raw talent" to the surface.
"A stronger car gives you more confidence and that I think is what Kevin needed," he said.
"But being the second year in a team you don't always have to worry about 'do I drive next year?'
"This continued pressure helps a lot, but then again he is consistent and fast.
"You get this momentum sometimes going in life and it is just uphill.
"There will be at some point again, a little downhill, but I know Kevin's talent. That is why we took him.
"We know there is a very good raw talent there, but I think the surroundings need to be working for him so you can get this talent out.
"Having the team around him, being small, direct and honest, and now with a good car, that has brought his confidence up and he can deliver.
"He is not distracted by anything else [other] than doing good race car driving."