Haas preview the Austrian Grand Prix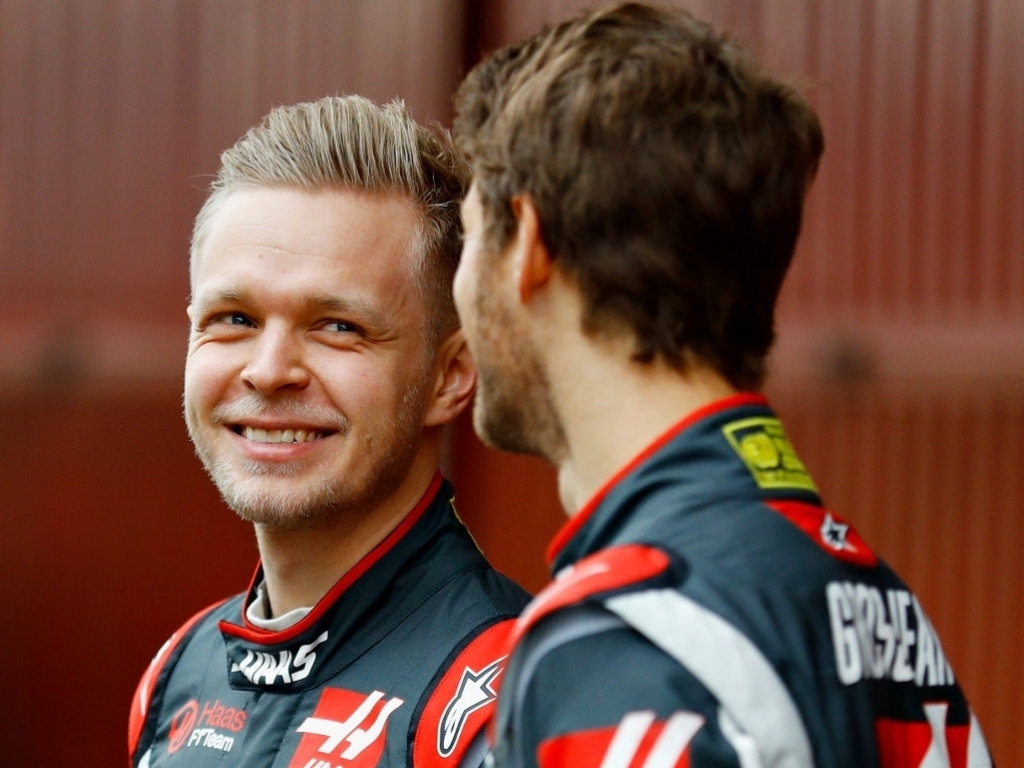 Romain Grosjean is eager for Haas to "get back to a decent level", while Kevin Magnussen describes the Austria track as a "rollercoaster" ride.
Romain Grosjean: "I think it's important that we sort out our problems and get back to a decent level. I think there were some positives from Baku, as there always are. There were some negatives, of course, but I'm very much looking forward to going back to Austria. We'll work on the things we can improve and I'm hoping for a better result. We had a good race there last year. I'm hoping the car works well and it should be a fun track to drive. I quite like the middle sector. There are medium- to high-speed corners. The track, in general, has two very different parts. You've got turn one and turn two, which are very similar. Both are 90-degree turns with big braking and long, straight lines. You've then got the second part, which is more flowing. "You start with big braking into turn one, a 90-degree corner. It's very important to go early on the power. There's then a long straight line going up to turn two where you brake very late into the corner, and there's a change of camber. You go flat again after that to turn three. Again, tricky braking there as you're going downhill. Then you've got a double-left corner, medium- to high-speed turns. The last couple of turns are the same as you go up the hill and then down again. It can be pretty tricky, but if you get the grip under the car and a good balance, it can be a lot of fun to drive. "It's a funny place to race being in the middle of the mountains. The circuit is very short. The lap time is almost like Monaco. There are some overtaking opportunities. I like going there, and the surrounding area looks a lot like Switzerland."
Kevin Magnussen: "I definitely feel that at each race points are possible, which is a really cool feeling. It's good going into every race knowing that you can fight for something. It's cool. The track is a little bit unique. It's a very small area. It kind of reminds me of a go-kart track in that you can basically see the whole track from the grandstands. It's quite nice and compact, but still with some fast corners and long straights, giving some opportunities to overtake. When I've raced there it's been entertaining. "The last corner is pretty cool. There's short, hard braking just after a fast corner. You're kind of on the edge there. There's a bit of a dip in the middle of the apex, so it feels cool going through it. It's like a short rollercoaster ride."