Haas have become the first team to officially unveil their 2018 car – the VF18 – after an online launch on Wednesday afternoon.
Williams were due to be the first team to peel the covers off their car, but the American outfit have stolen a march on their rivals with an unannounced launch via their social channels.
Haas are preparing for their third season in Formula 1 and are looking to improve on respective eighth place finishes in the World Constructors' Championship. Romain Grosjean and Kevin Magnussen will be behind the wheel once more.
Bigger. Better. Faster. Lighter.

Introducing, the #VF18. pic.twitter.com/sMhqW8WpQ8

— Haas F1 Team (@HaasF1Team) February 14, 2018
Haas team principal Guenther Steiner revealed that the biggest change from last year's VF17 was the implementation of the Halo device.
"The biggest part of the car's evolution was the addition of the halo," said Steiner.
"It took quite a bit of study by the aerodynamicists, but the designers had to work hard to modify the chassis so the halo could survive the mandated loads.
The total minimum weight of the car increased because of the halo, and there's a higher center of gravity simply because of the halo's position. But, everyone is in the same boat.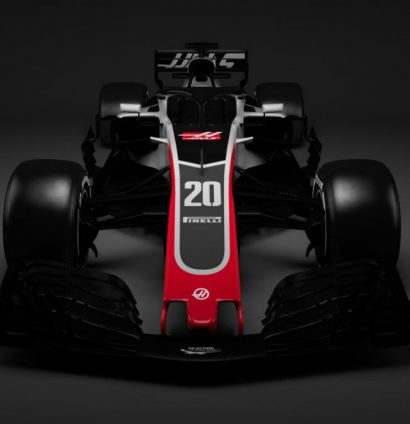 "The regulations stayed pretty stable between 2017 and 2018, so the VF-18 is an evolution of our car from last year. It's less about reinvention and more about refinement. You see elements we had from last year on the car this year.
"Our 2017 car was actually pretty good, but we didn't always get the best out of it, and that's what we aimed to change in 2018. We got the car as light as possible to carry more ballast. We were able to do a better job of putting the weight where we wanted it."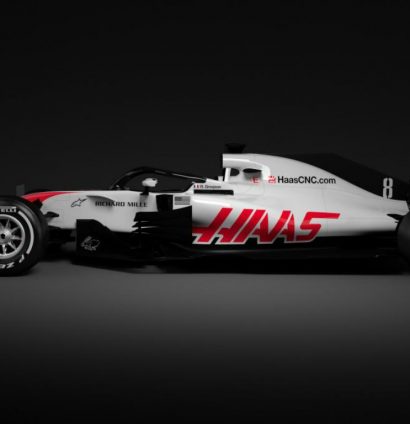 "The livery is a little bit of a return to what we had on our first car, the VF-16," Steiner added.
"Its look is clean and precise, just like the machine tools made by Haas Automation."