Hamilton: A lot closer in Q3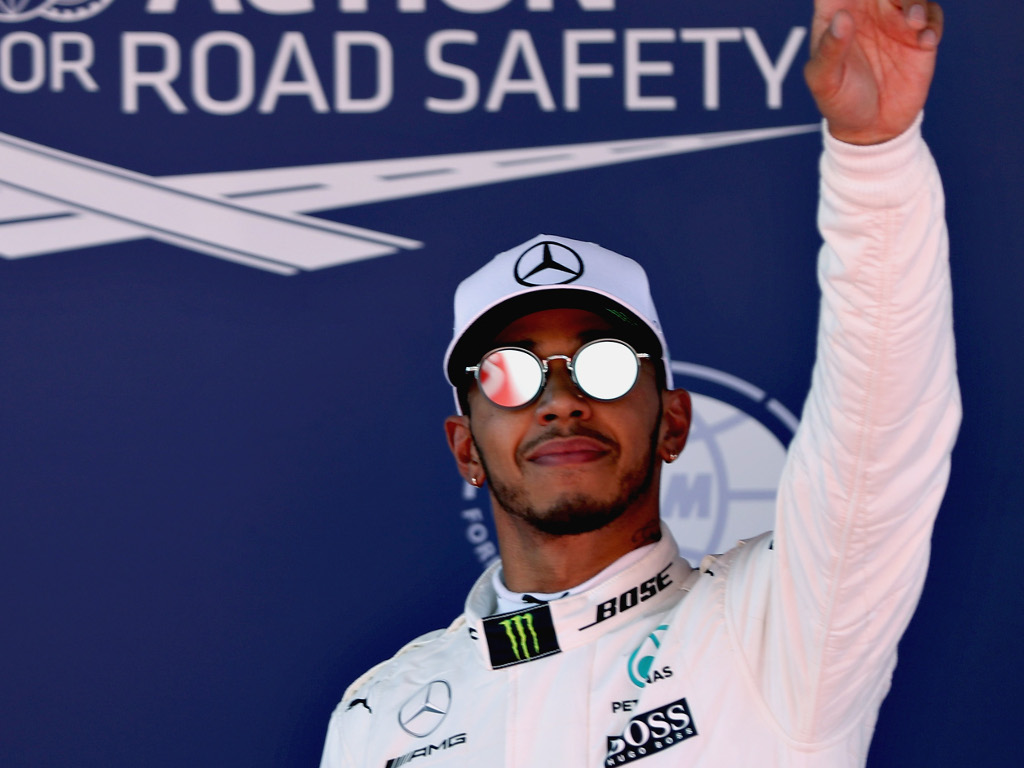 Lewis Hamilton says Ferrari were a "lot closer" to Mercedes in Q3 for the Spanish GP, a race that he will start from pole position after beating Sebastian Vettel.
Losing out to Ferrari in Saturday's final practice, it was evident that Mercedes would be made it work for it in qualifying.
And that's exactly what Hamilton did.
On his first run he put in a 1:19.149 to sit on provisional pole.
Unable to improve on his second run, Hamilton faced a few anxious moments as Vettel put in his final run.
The German fell 0.051s short after a lock up in the final chicane.
"We potentially were a tenth ahead of the Ferraris, then in Q3 it seemed that we were a lot closer," Hamilton said.
"We knew it'd be quite intense for us, but we made some changes going into qualifying, the car felt great, and I was very happy with it.
"The Q1 lap was very, very difficult, Q2 lap was so-so, but good enough, and the first lap in Q3 was very good.
"On the second lap I was up, lost two-tenths and didn't finish it in the way that I should, but still it was good enough to keep me in."
After a trying weekend in Russia, Hamilton praised Mercedes team for his Spanish recovery.
"Amazing job by the team so just super proud we can get back up there, a better weekend so far," he said.
Saturday's pole was the 64th of Hamilton's career, one short of Ayrton Senna and four behind Michael Schumacher's all-time record.