Hamilton: Abu Dhabi 'doesn't suit' F1 cars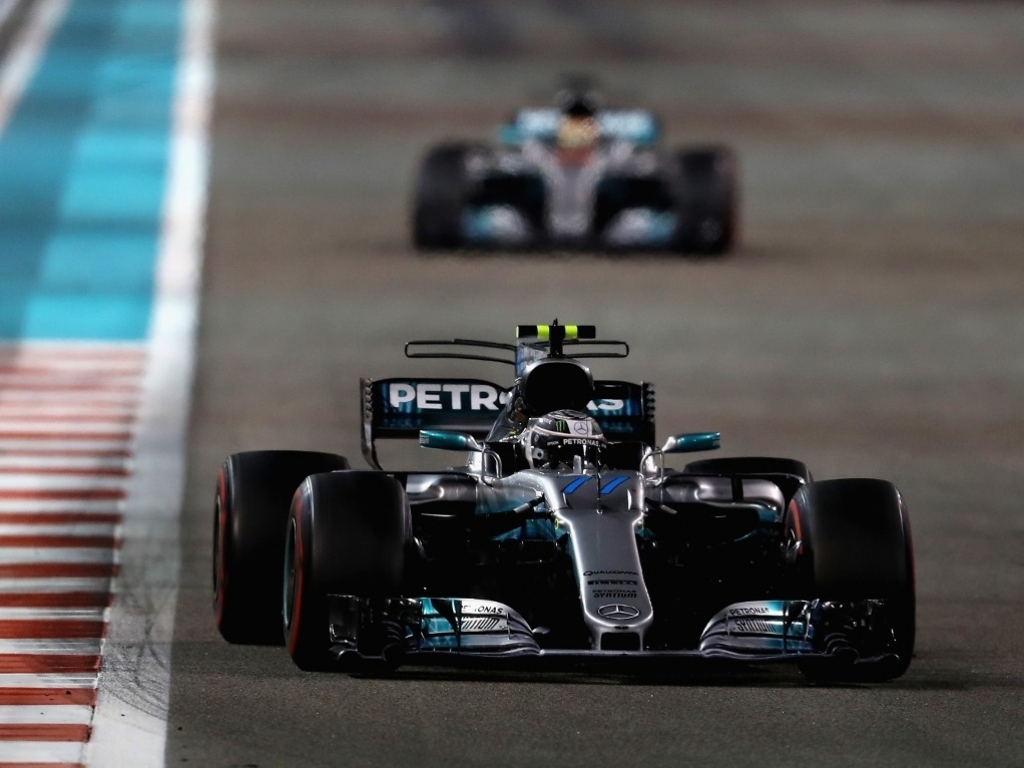 The Yas Marina circuit may be a "great track" but Lewis Hamilton says it "doesn't suit" Formula 1 cars after failing to overtake Valtteri Bottas on Sunday.
Hamilton spent much of the grand prix chasing his team-mate around the 21-corner Yas Marina circuit.
Every time he would close up to within a second of Bottas' rear wing, he would then lose ground as he was unable to follow too close or attack.
Hamilton finished the Abu Dhabi GP in second place with Bottas taking the season's final win.
"You do get a bit of a tow down the straights but once you get to the last sector…" said Hamilton.
"It's a great, great track but unfortunately it doesn't suit the cars very well. In the last sector you just can't follow.
"It's one of the worst tracks in the sense that you need 1.4s advantage to pass the car in front.
"And we've got the same car, we've a couple of tenths between us so I was never going to overtake unless he made a big mistake and went off, which he didn't.
"And even then they have massive run-off areas and you can still keep it on."