Hamilton and Vettel 'hate each other'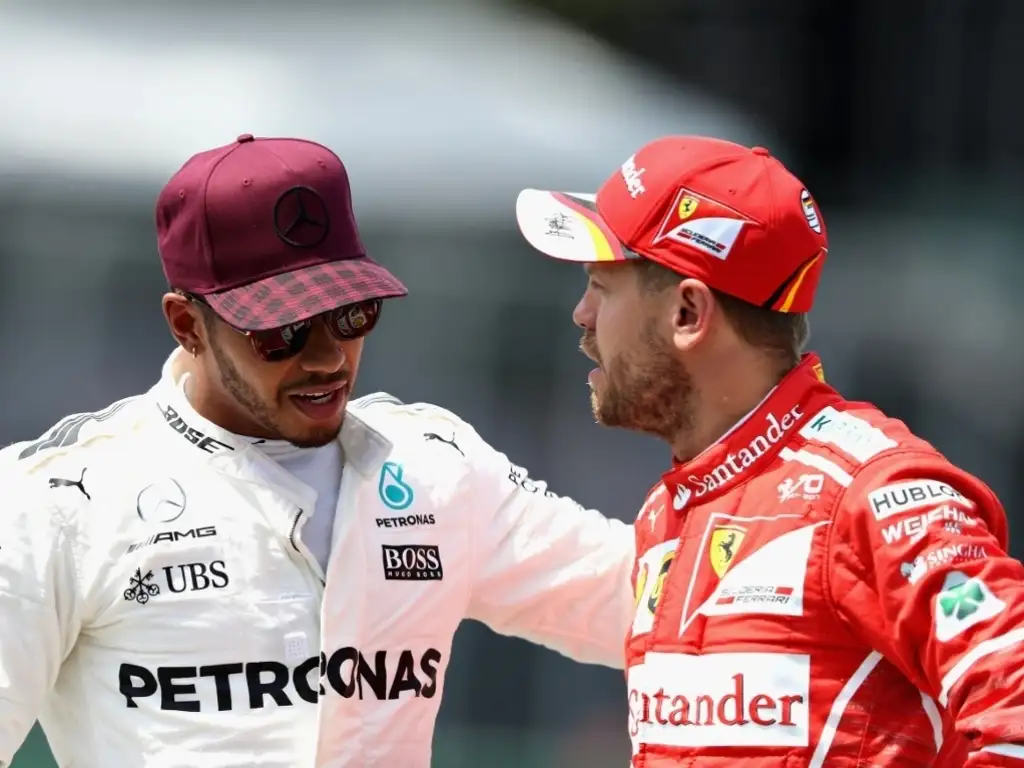 There may have been a handshake after qualifying and talk of forgiveness in Thursday's press conference but Christian Horner reckons Lewis Hamilton and Sebastian Vettel "hate each other."
The friendly rivalry between the title hopefuls broke down last time out in Baku when Vettel reacted to a perceived brake test from Hamilton by pulling alongside him and giving him a whack.
Despite his actions, the Ferrari driver escaped lightly with just an in-race penalty, penalty points on his superlicence and a later warning from FIA president Jean Todt.
And although Vettel has apologised and Hamilton accepted, Horner reckons the duo "hate each other" at the moment.
"You can't believe that press conference," the Red Bull boss told the Mail on Sunday. "It was just a PR show to keep the FIA happy. I'm sure they were both under strict instructions.
"At this point in time they hate each other because they are in each other's way of achieving their goal.
"But it would be far better to be upfront about it instead of hiding behind PR speak. It would be more entertaining for the fans. There needs to be rivalry."
And it is a rivalry that Horner believes has all the ingredients to become one of the great Formula 1 stories.
"It has all the ingredients," he added. "There has been very little to choose between them this season and they are very different characters.
"Vettel typifies that Germanic precision. He works hard and is fiercely private. On the other side is the flamboyant, naturally gifted, almost pop star-style character that is Lewis. Hopefully it will get juicier in the second half of the season.
"Some of the greatest racing I saw growing up was the rivalry between Ayrton Senna and Alain Prost. The sport needs heroes and villains so the fans can choose."