Hamilton accepts apology, Vettel 'regret'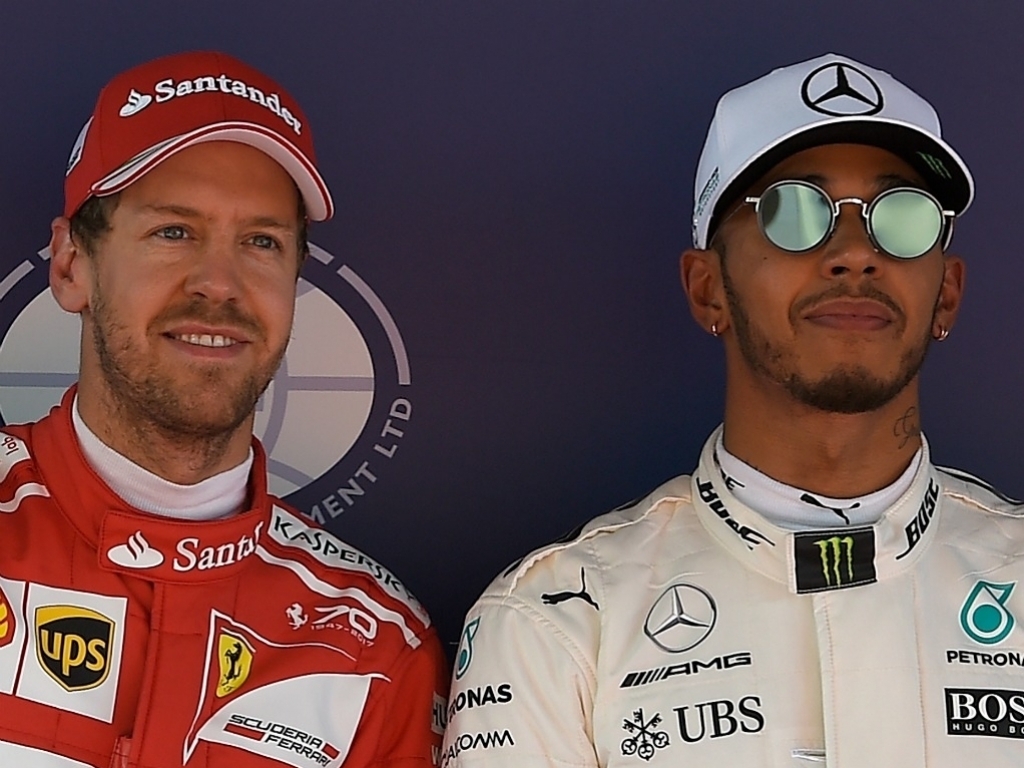 Lewis Hamilton and Sebastian Vettel were not particularly interested in living up to spectacle that was created by putting them both in the same press conference.
The title rivals were facing the press together for the first time since their infamous incident in Baku, in which no further action was taken against Vettel, who later apologised for his actions.
"I don't think it's necessary [to re-live the events of Baku], said Vettel in response to his first question.
"I had a chance to quickly speak to Lewis after the race, but l don't want to pump it up any more.
"It felt like Lewis hit the brakes but I don't think he actually brake-tested me."
Hamilton then added that the pair spoke the day after the race and Vettel also sent him a text message about the situation.
"I thought I had been 'fouled' and overreacted," Vettel responded.
"Am I proud of the moment? No. Can I take it back? No. Do l regret it? Yes."
"I accepted his apology and we moved forward," Lewis said.
"For me I still have the upmost respect for him as a driver & will continue to race him hard."
Vettel then declared himself happy that Hamilton had accepted his apology.
"I am happy to hear that it doesn't appear to have had a big impact," added Vettel.
"Obviously what l did was wrong and l apologised. Obviously I did a mistake so I can understand if he is upset. But it's nice to hear we can move forward. The respect we have on and off the track helps us in this regard."
Hamilton also feels that the whole Baku fall-out is now done and dusted, and it is time to move on.
He said: "I don't think I said anything I wish I would particularly want to take back.
"I'm still under the same opinion of what happened, but it's water under the bridge now and there's not too much need to say too much more."
Vettel revealed that Hamilton was the first person he contacted after watching replays of the race, while Hamilton confirmed Vettel's text message did include an apology.
Kevin Magnussen was also present.
"Kevin, we'll come to you now…" ?#AustrianGP pic.twitter.com/94XnScFTpS

— Formula 1 (@F1) July 6, 2017