Hamilton 'annoys' Vettel in 'tricky' second practice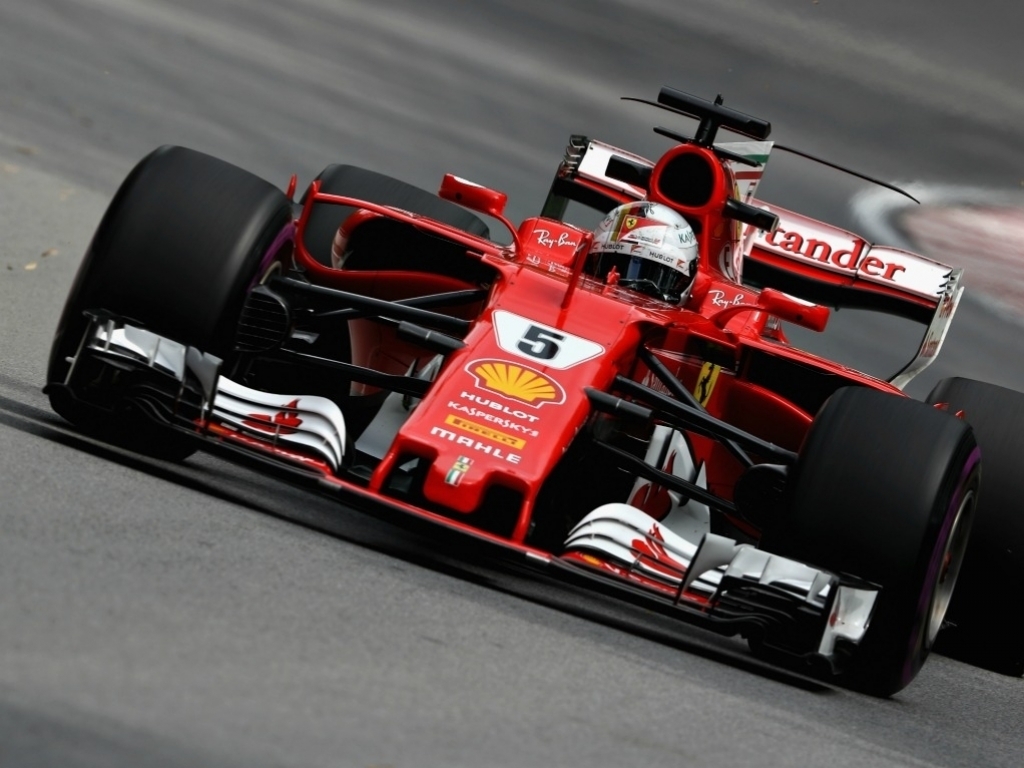 Sebastian Vettel reflected on an "annoying" FP2 session in Canada after accusing Lewis Hamilton of backing him up and disrupting his long-run rhythm.
Hamilton and Vettel finished P2 and P3 respectively following the second practice session in Montreal, with the latter experiencing a close shave with the 'Wall of Champions' and several spin-outs on a dusty track.
And just when it looked like the little setbacks were behind him, Vettel found himself stuck behind Hamilton, whose minor mistakes were having an impact on the World Championship leader as he tried to power through his race sim.
"I think towards the end I understood what we need, what the car needs, what we're planning to do, so it should be a better day tomorrow," said Vettel.
"All in all it's been a tricky session, quite slippery the track.
"It's was a bit annoying, I was stuck [behind Hamilton], I wanted to get a good feel to the car, I'd leave a gap. Then he would do a mistake so it's unfortunate but it was mistakes. It was breaking a bit the rhythm but we understood."
"The problem was when you try to do consecutive laps, with traffic it's not ideal. I'm pretty sure he didn't do them on purpose, he was trying to do the same and get a feeling for the car.
"But it was slippery today and easy to do mistakes, I think I spun twice today. I think it will get better during the weekend, the circuit usually improves a lot here."