Hamilton confused by 'night & day' difference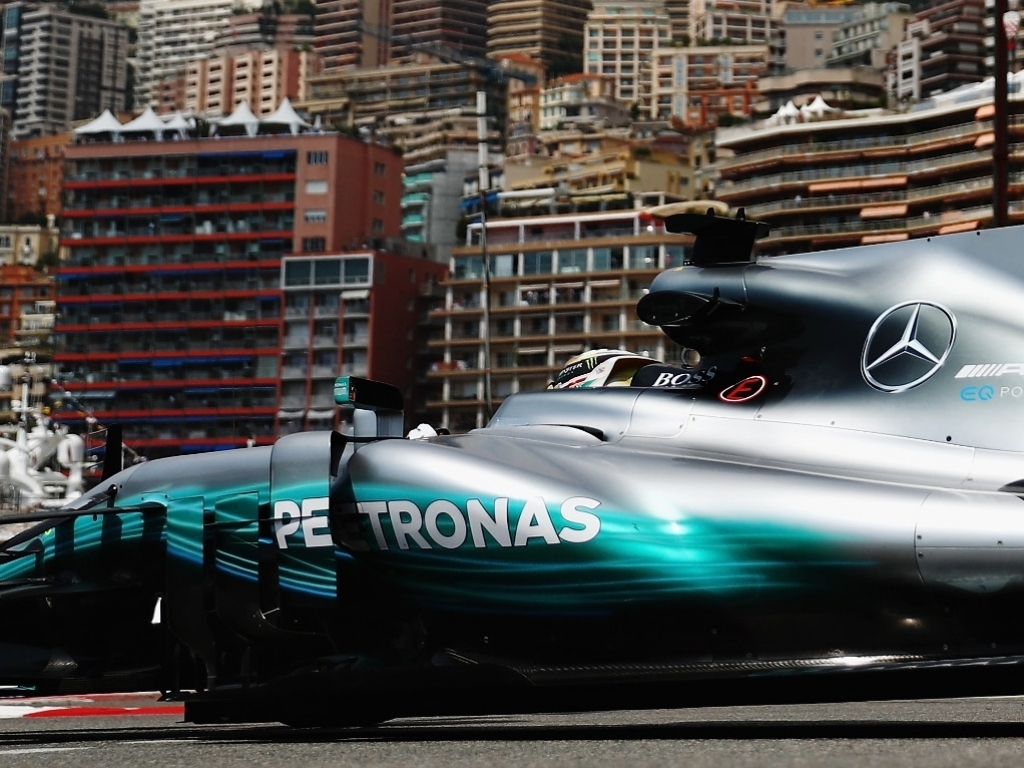 Lewis Hamilton admits he is baffled by the tyres woes that Mercedes suffered in Thursday's second practice in Monaco.
The Brit set the pace on Thursday morning, a tenth up on Ferrari's Sebastian Vettel.
However, it was a very different story in the afternoon.
Hamilton's best time, 1:13.873, left him languishing in eighth place while Vettel was quickest with a 1:12.720.
Asked for an explanation as to what went wrong, the Mercedes driver told Motorsport.com: "I can't, because I don't understand it.
"P1 was really good, the car was feeling great. Then there was night and day difference, black and white.
"P2 was a little bit different, we couldn't work the tyres for some reason, lots of sliding about.
"Lot of studying to do to find out where we went wrong, but I'm confident in my guys.
"I don't know if it's set-up. It's just with the tyres, I don't know why the tyres weren't working."
Time, though, is on Mercedes' side as they will next take to the track on Saturday morning.
Hamilton added: "That's something we have to study and figure out for Saturday.
"It gives the guys here more time to work on the car, spread over two days, rather than everything tonight."