Hamilton could curb victory celebrations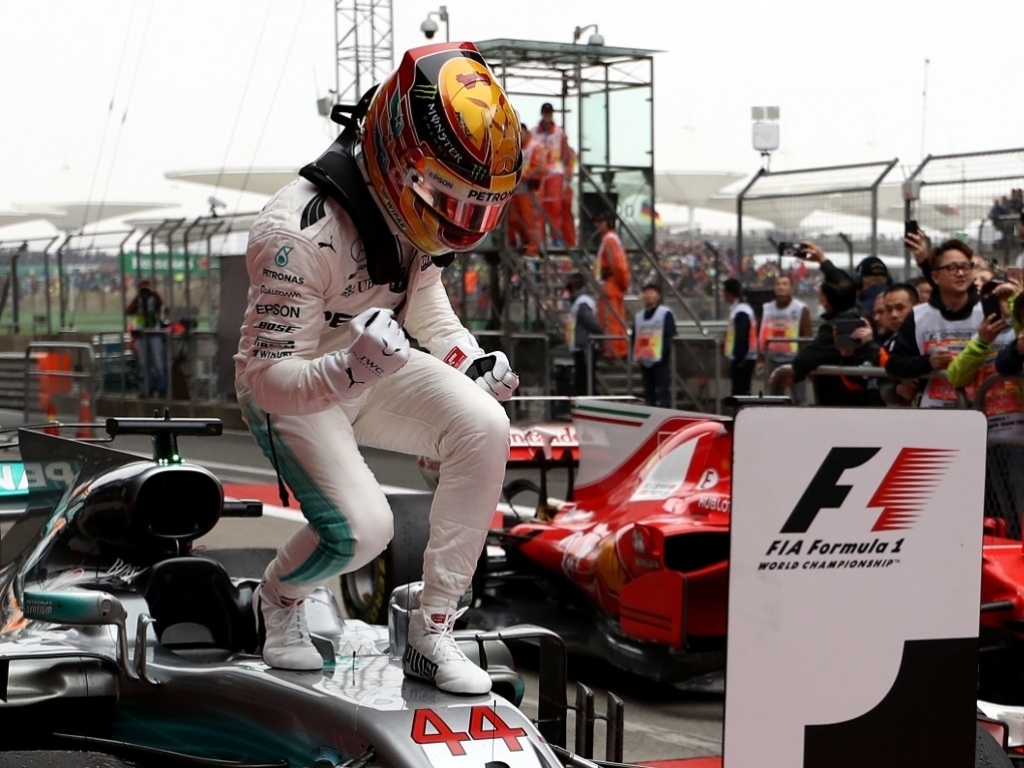 Such is the physical nature of his battle with Sebastian Vettel that Lewis Hamilton says he may have to curb his victory celebrations after his heart rate "hit the ceiling" in Spain.
Hamilton was made to work for his race win last time out in Spain, pushed all the way to the chequered flag by Ferrari's Vettel.
The duo raced wheel-to-wheel, muscling their wider, heavier car around the circuit as they faught for the win.
It eventually went to Hamilton, however, it was during his post-race celebrations that he realised just how much he had given physically.
"I used everything I had left when I jumped into my team [in parc ferme] – my heart rate hit the ceiling," Hamilton said.
"I was good when I got out of the car but jumping in… I don't know if I will do that again.
"I was a little bit tired after that one."