Hamilton: Disgusting driving, disrespectful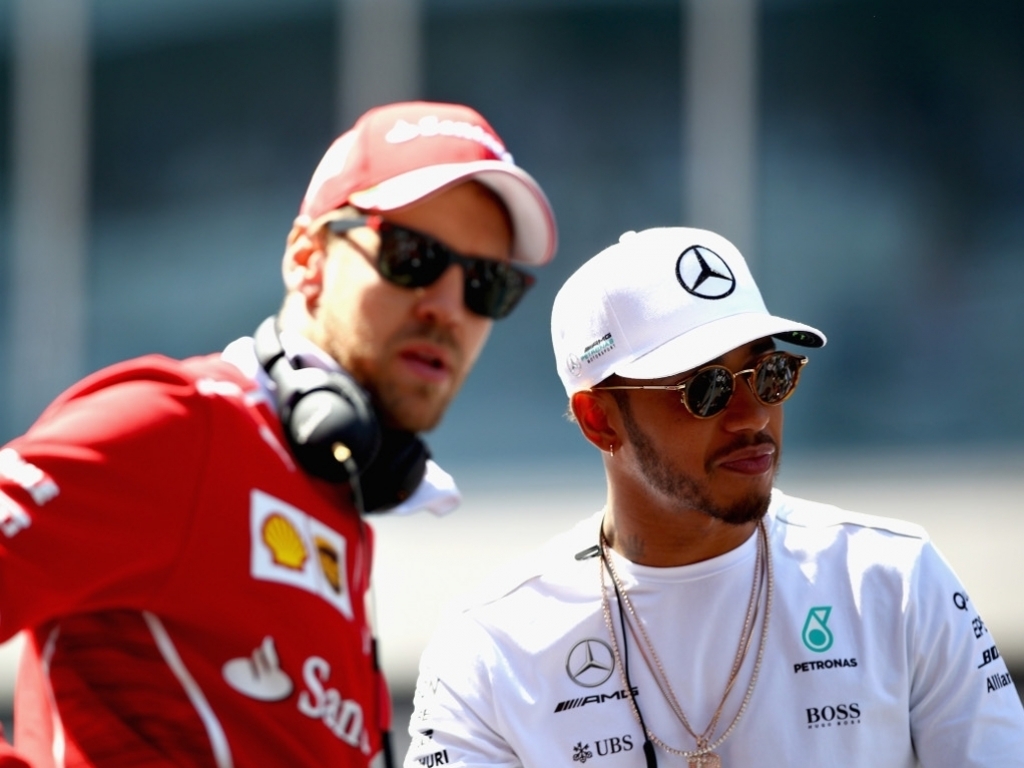 Lewis Hamilton has slammed Sebastian Vettel's "disgusting driving" after the Ferrari driver drove into him under the Safety Car in Baku.
Running 1-2 at the Azerbaijan Grand Prix, Vettel felt that Hamilton has brake-checked him behind the Safety Car.
The Ferrari driver retaliated by pulling alongside Hamilton and barging into him.
He was given a 10-second stop-go penalty and three points on his super licence for dangerous driving.
Hamilton told Sky Sports News HQ: "The fact that that's the only kind of result [the penalty] you could get from such disgusting driving, that means for the whole paddock we can all drive like that and you can still score fourth place and still get away with it.
"I don't really know what the penalty for that kind of driving is because I haven't come across that in terms of wheel-to-wheel battling with anyone. I can't really remember coming across that, particularly in Formula 1. It's just not sportsman conduct."
The Brit also let loose in the Mercedes driver briefing, saying: "What happened was disrespectful. There are kids watching us on TV and to see a multi-World Champion… you would think he would behave better than that. Today wasn't fair play. Today was a different Sebastian we are seeing."
Asked if Sunday's reaction from Vettel showed that the championship leader was not as 'mentally strong' as he wanted others to believe, Hamilton agreed.
"I think that's been obvious for some time, look at the things last year he said on the radio. We know how he can be. That can only be a positive – he is obviously under pressure. That shows that pressure can get to some of the best of us."