Hamilton does like Nickelback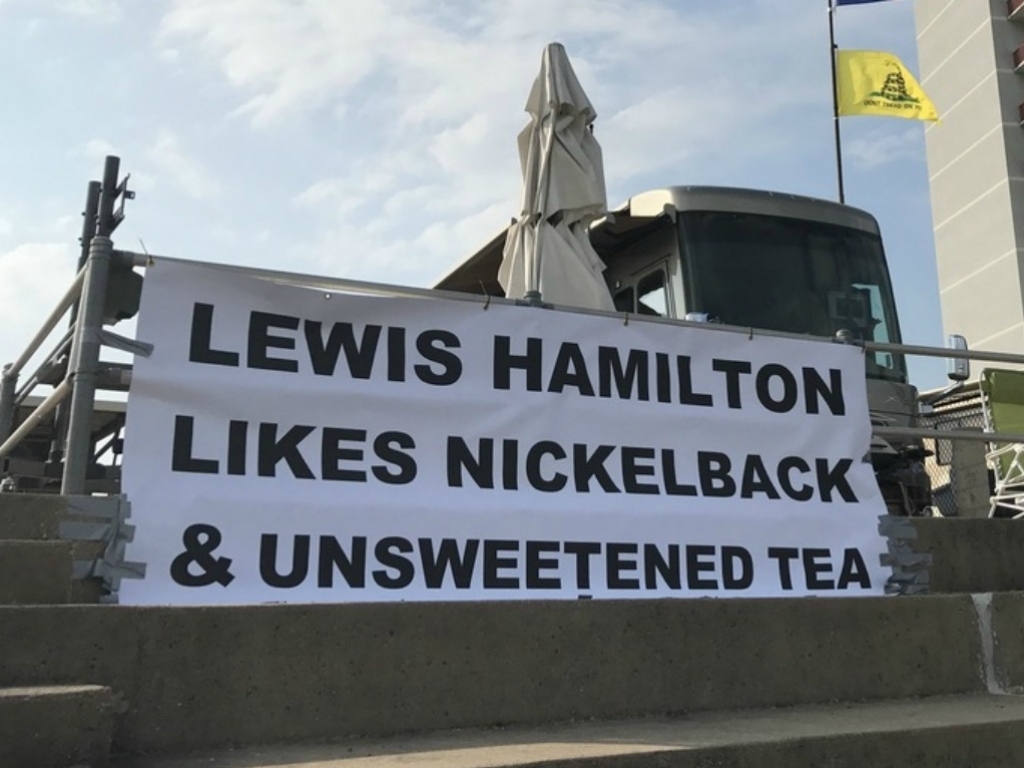 Accused of liking Nickelback by IndyCar fans following his criticism of the American series, Lewis Hamilton has confessed that it is true.
Hamilton recently engaged in a war of words with the IndyCar drivers after questioning the calibre of their series.
Tony Kanaan hit back with the best chirp, saying Haimlton "competed in a two-car World Championship last year and was second, so I don't think he can say much."
The fans then get involved with a banner at the Texas Motor Speedway reading "Lewis Hamilton likes Nickelback and unsweetened tea."
Apparently he does, at least the Nickelback part.
%uD83D%uDE02%uD83D%uDE02%uD83D%uDE02 @LewisHamilton

*Adds @Nickelback to the #AzerbaijanGP playlist* pic.twitter.com/VScQNwBGlq

— Mercedes-AMG F1 (@MercedesAMGF1) June 13, 2017