Hamilton hails his 'rejuvenating' Spanish win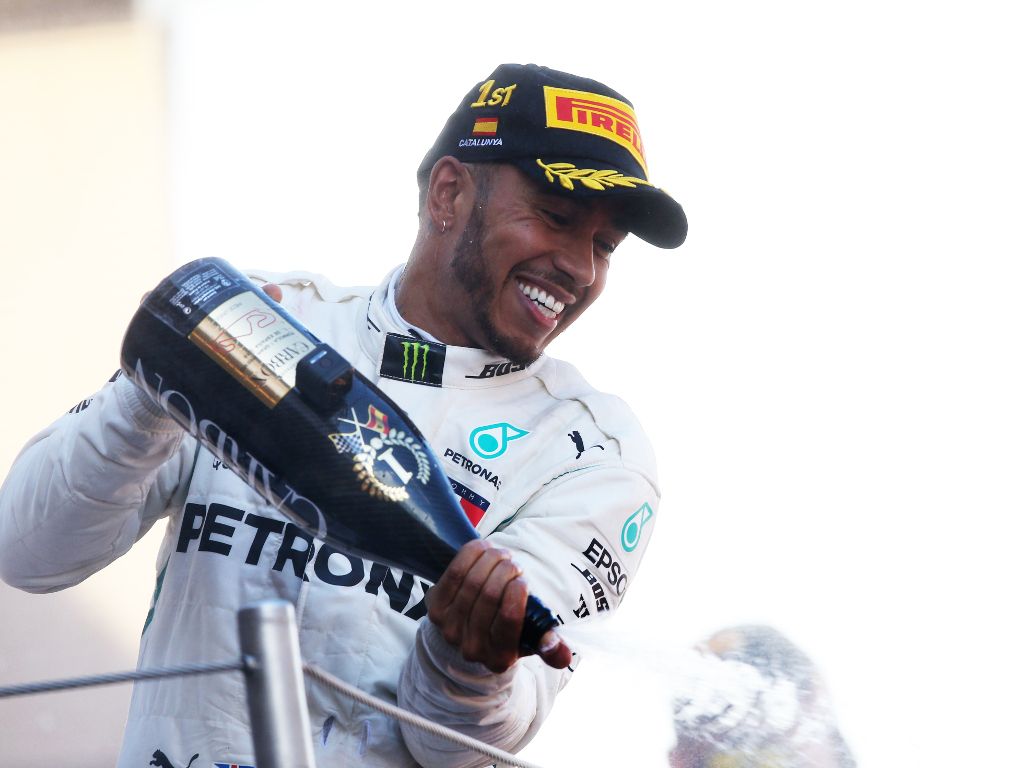 Such was Lewis Hamilton's advantage in Sunday's Spanish GP that the Brit says he used the race as a "test bench" to better understand his W09.
The Mercedes driver raced unchallenged to the victory at the Barcelona circuit on Sunday afternoon.
He finished the race 20 seconds clear of team-mate Valtteri Bottas while Max Verstappen in the Red Bull was a further six seconds down.
The victory means Hamilton leads the Drivers' Championship by 17 points ahead of Sebastian Vettel.
"I think today has been a rejuvenating experience," Hamilton said. "People probably think it was an easy race and I was cruising but I wasn't cruising.
"I was comfortable but at no point did I feel like I was going to lose it.
"I was pushing every single lap using it as a test bench to understand what I liked about the balance and how can I play with it more and how can I squeeze more out of it and do all sorts to understand what more I can get from."
The victory comes one race after his triumph in the Azerbaijan Grand Prix.
But while that came courtesy of a puncture for Bottas, this one was all Hamilton.
"It is the greatest feeling to come here and have that kind of performance and then win convincingly. That is what anybody with a win wants to do, do it that way.
"It is definitely a great, great feeling and I think you could probably see form my energy when I got out the car. I don't know how I managed to fit in the training in between all the other things that I do but I was pretty fresh after the race. That is another positive but I think not every win doesn't feel as great as that one does.
"To think that is my 64th, it still feels like a first, special and unique in its own way.
"The journey to it is why it feels unique on its own but that is encouraging for me because I've been racing a long time so to still have that feeling when I have that win. That happiness and that uplift from inside that I have that feeling.
"I am going to sleep like a baby tonight because I know I did my job this weekend to the maximum and I didn't leave anything on the table so there is no better feeling."