Hamilton has 'five or six years left' in F1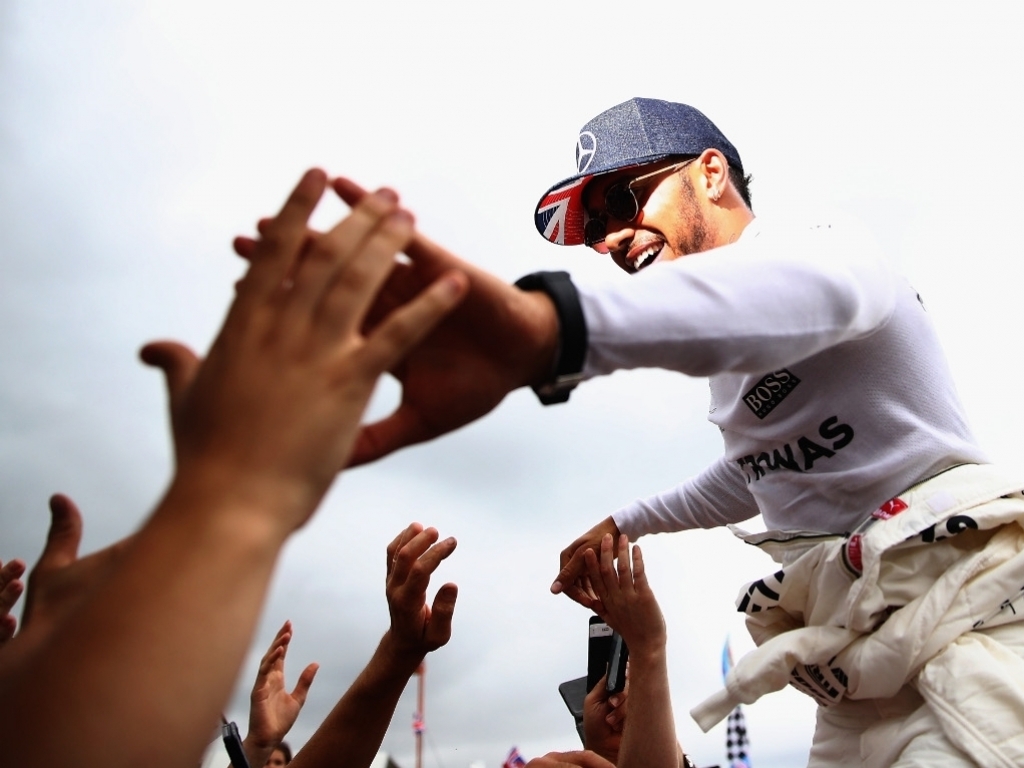 Despite recent headlines claiming he could retire at the end of this season, Lewis Hamilton says he has "five or six years" left in Formula 1.
Over the Silverstone race weekend, the British racer was dogged by speculation that he could follow Nico Rosberg out of the sport at the end of this season.
And although he spoke of his enjoyment of racing, many headlines hinted at his retirement.
Hamilton, though, could yet be around for a few more years.
"I've got five, six years left of my career in racing, and after that I want to avoid becoming a commentator or a manager," he told Interview Magazine.
In the wide-ranging interview, conducted by tennis great Serena Williams, Hamilton also spoke of his fears – which apparently include spiders.
"In my sport, I don't [have any fears]," he said. "I don't know what it is about me.
"When I was younger, my dad used to go, "Is he really mine? Because this kid's crazy. He's not scared of doing anything that comes in conjunction with adrenaline."
"I don't know if you've ever been skiing, but if you go to the slope you'll see all these kids fearlessly zooming by. It's only when we get older that fear creeps in. But for me, it just never has.
"And when it comes to racing, it's always about who is willing to go further, who is willing to take that extra step. I'm willing to take any amount of pain to win. I'm hungry like you.
"There are fears I have outside of racing, though, like spiders. When I'm in Australia, I check under the toilet seat.
"And more than anything, I fear not being as great as I know I can be."