Hamilton has the upper hand in Austria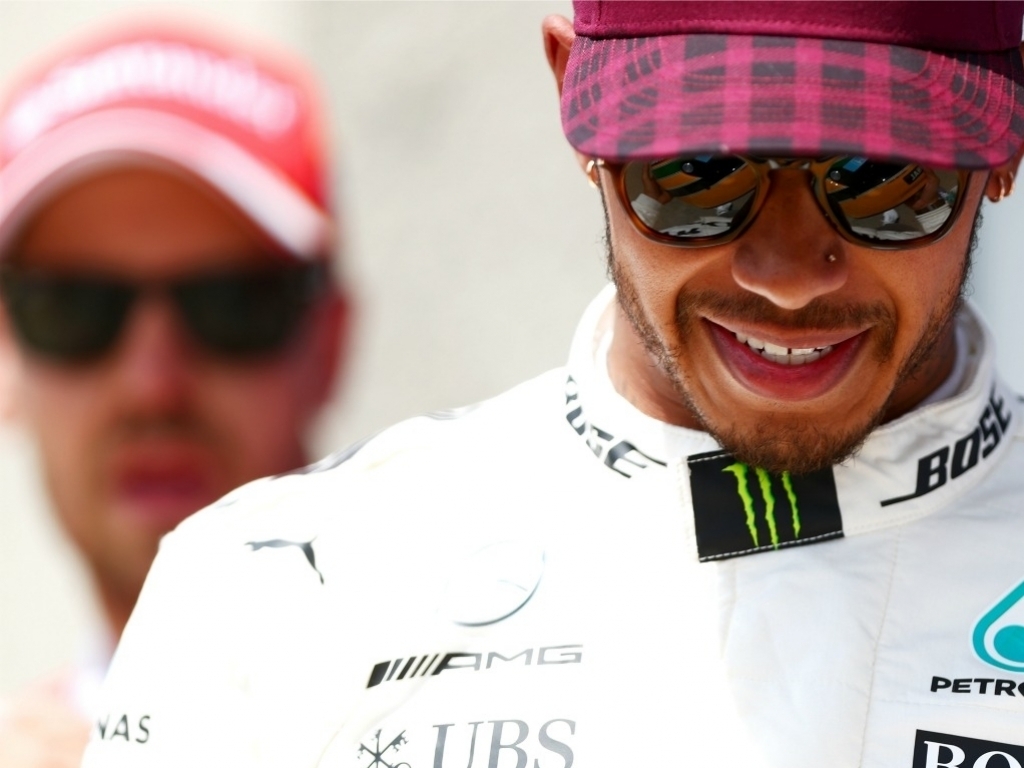 Mutual respect has gone out the window and has been replaced by a heated rivalry between Lewis Hamilton and Sebastian Vettel after they clashed at the Azerbaijan Grand Prix.
Hamilton branded his title rival "a disgrace" for ramming the back of his Mercedes and then swerving into him. The gloves are now well and truly off heading into the Austrian Grand Prix and it promises to be another furiously competitive chapter in what is fast turning into the most exciting F1 season we have witnessed in many a year.
Amid the Hamilton-Vettel sub-plot it is easy to forget Daniel Ricciardo sweeping to victory and Red Bull claiming a first win of the season. It was a thrilling race: Hamilton's teammate Valtteri Bottas recovered from last to finish second, while teenage novice Lance Stroll claimed third to round off an extremely unlikely podium.
But it will always be remembered for the antics of Vettel and Hamilton. The German and the Englishman are locked in an epic two-horsed race for this season's Drivers' Championship and it turned nasty in Baku.
For the first time in years, F1 has two extremely competitive teams that are neck and neck in terms of speed, and each has a superstar driver. Vettel went into the race with a slender lead, but a remarkable lap from Hamilton ensure he started the race in pole position, giving him a fantastic opportunity to overtake Vettel in what is turning into a yo-yo season.
It turned into a chaotic race and the pair clashed during one of three restarts, with Hamilton accusing Vettel of "disgusting driving" and "not sportsman's conduct".
But the stewards also sided with Hamilton. Vettel was given a 10-second penalty and fell down the field. Hamilton would surely have gone on to win it were it not for an extraordinary piece of ill luck: his headrest came loose and he was forced into an extra pit stop, leaving him well off the pace, so he finished fifth, just behind Vettel.
The Ferrari driver now carries a 14-point lead into the Austrian Grand Prix and it should be another thrilling contest.
Vettel will push him hard throughout, but he has shown he can emerge successful despite being under intense pressure on this circuit. Last year Hamilton won the Austrian Grand Prix after surging past teammate and title rival Nico Rosberg in a sensational final lap. Rosberg sparked outrage by spearing into Hamilton as he vainly tried to protect his lead, but Hamilton kept his cool and roared to victory. Mercedes has won this Grand Prix in all three seasons since it moved to the Red Bull Ring in 2014.
The sponsors will be desperate for Red Bull to make it two wins in a row on their home turf, but that is highly unlikely to happen. Red Bull won in Baku due to Hamilton's bad luck and Vettel's recklessness rather than due to any searing pace of their own. Expect Austria to be fought hammer and tongs once again by Mercedes and Ferrari. Mercedes leads the Constructors' Championship rankings with 250 points, followed by Ferrari on 226 and then Red Bull are all the way back on 137. It is great to finally have two teams battling it out, rather than simply waiting to see which Mercedes driver beats the other, but the German team still has a slight edge, and Bottas is picking up many more points than Kimi Raikkonen.
Vettel will have to be careful as he is three race points off a ban after his antics in Azerbaijan, and Hamilton can take full advantage. He relishes adversity and will come out fighting in Styria, so he looks a good bet to win it at 5/6. Vettel is all the way out at 23/10, the longest odds he has had since the first race of the season, so he will attract the most action, but the smarter money could well be on Hamilton as he loves the circuit and is due a win.