Hamilton: I sensed Vettel was angry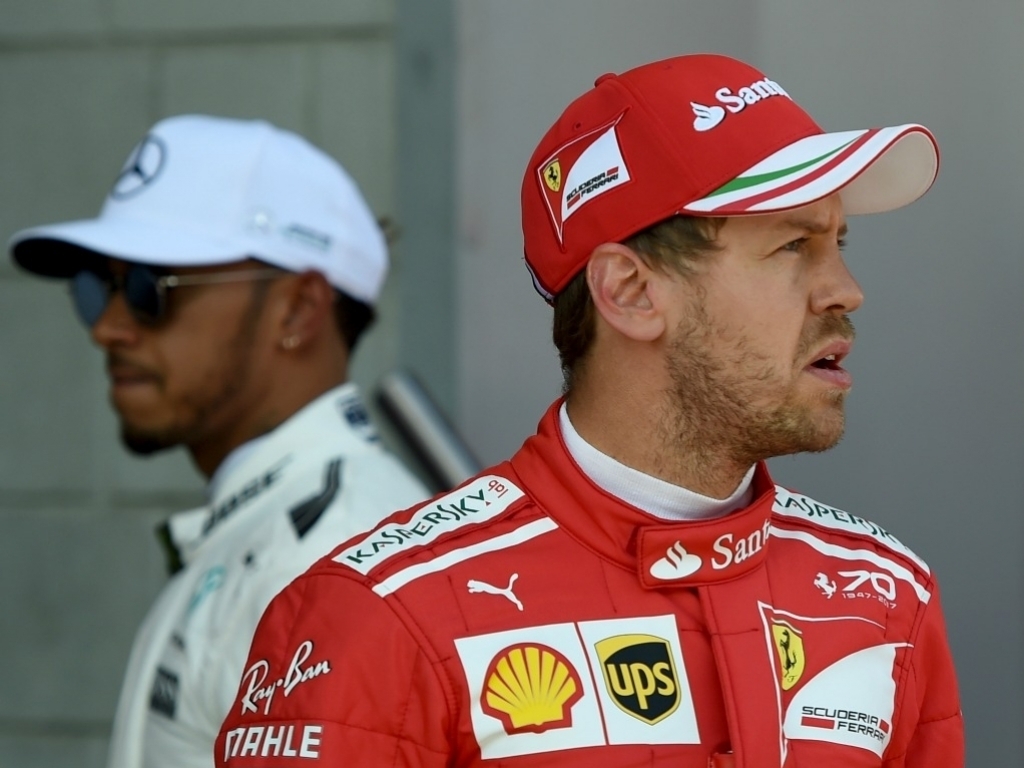 Lewis Hamilton has said he that he sensed Sebastian Vettel was "angry" with his P2 finish and is unsure whether their rivalry will remain respectful throughout the season.
Hamilton and Vettel have two wins apiece in the 2017 season and just six points separate the duo, who have won seven titles between them, in the World Championship race.
The Brit got the better of Vettel in an enthralling battle at the Circuit de Catalunya and could understand his rival's frustration with having to settle for second.
"I could sense he was angry and he said he was angry," said Hamilton.
"He drove a fantastic race but I can understand how he feels.
"We're never going to be happy to finish second, and I'd be concerned if he was because that's not what we exist for."
Hamilton was also not sure if his rivalry with Vettel will stay good-natured this season after they had a close shave with each other down at Turn One.
"I don't know, it's difficult to say," he added.
"We just had a close battle and if it had gone a different direction then obviously it could be different.
"We know how racing goes, if he had hit me at Turn 1 and I didn't finish the race and he did, it wouldn't be 'great job Sebastian!'
"It was aggressive but I was able to remain in the fight fortunately and I avoided a collision ultimately.
"We'll have a tough fight and I love a challenge.
"He was respectful and that stayed the same even at the end."
Nevertheless, Hamilton is still enjoying this particular battle and the lack of tension from within his own team.
"It's definitely one of the favourites if not the favourite [battle] I'm having," said Hamilton.
"I'm in a much better position than last year so 2017 is a much better year so far.
"It's great to have a battle and a fight with another team is so much nicer and more enjoyable because there's no tension within our team.
"In the last race when Valtteri won there wasn't an ounce of me that was like 'damn it he won.'"